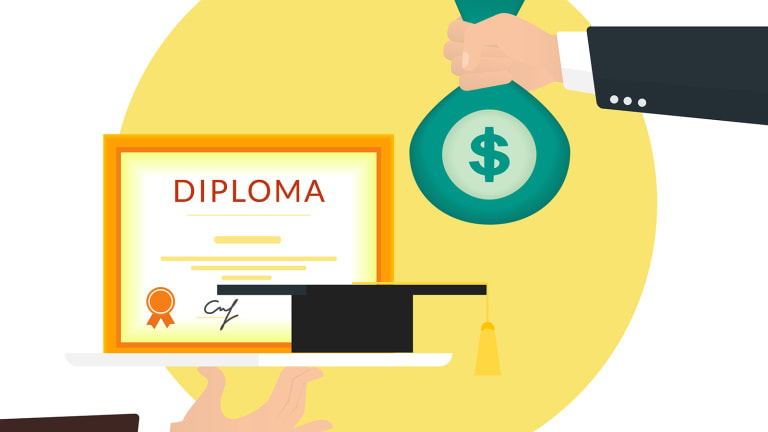 New York Fed Says Student and Auto Loans Were Leaders of the Consumer Debt Pack in 2015
Car and college debt outstrip credit card debt; new mortgages are increasingly limited to borrowers with good credit scores.
A Friday report by the New York Federal Reserve Bank found consumer credit on the rebound for the most parts of the economy. Americans are borrowing more on a variety of consumer debt and, with one exception, staying current on their loans.
The growth has been primarily the result of large increases in non-housing balances, particularly in auto and student loans. Autos had another banner year in 2015 with a $109 billion loan increase, the highest level of origination since 1999, while student loans increased by $75 billion--pushing the nation's outstanding loan balances over $1.3 trillion. second only to mortgage debt. Credit card balances increases lagged by comparison, going up by $33 billion. Newly originated mortgage balances remained somewhat sluggish, with the lion's share of new mortgages going to borrowers with the highest credit scores.
The news on autos may bode well for the Millennial economy. The conventional wisdom has been that student loans were keeping recent college grads away from dealer showrooms and used car lots.
"Overall, 5.4% of consumer debt was delinquent" in 2015, said Andrew Haughwout, a New York Fed economist and author of the report, the lowest since early 2007, those halcyon days that preceded the housing market crash and the onset of the Great Recession. Even if mortgage origination was slow, signs of the housing market's return to health have been evident. "New foreclosures are at the lowest we've seen since 1999 and bankruptcies are trending down," Haughwout stated.
The dark cloud? Student loans. "Student loan delinquency remains high," Haughwout said in the report. The New York Fed also noted that delinquency rates for student loans are likely to understate effective delinquency rates because about half of these loans are currently in deferment, in grace periods or in forbearance and therefore temporarily not in the repayment cycle. The New York Fed said that this implies that among loans in the repayment cycle, delinquency rates are roughly twice as high.
At a press conference in New York on Friday, New York Fed chairman William Dudley seemed to hold out hope that the housing market, Ground Zero for the Great Recession, would be a source of economic strength and stability. Even if mortgage originations were low, those with mortgages seemed reluctant to gamble with the equity in their homes. "Households appear to be much more cautious in how they are responding to the rise in home values," Dudley said. "Rather than borrowing against equity, mortgage balances have essentially stabilized and remain well above previous levels."