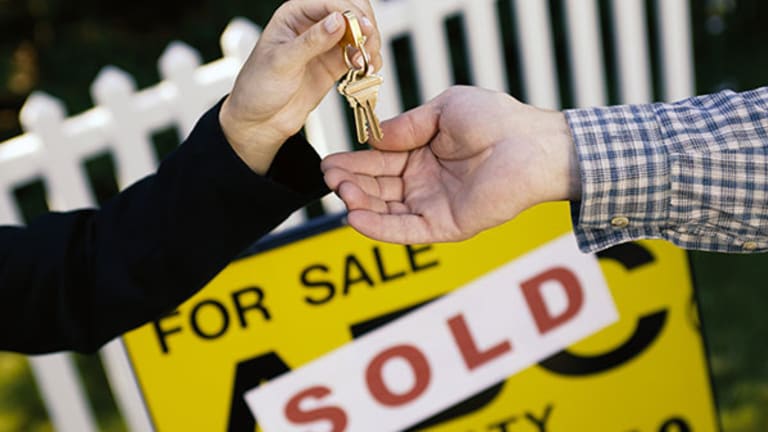 New 'Qualified Mortgage' Rules Help When You Already Have the Money
There are a few non-QM loans out there, and some experts think more will come as an improving economy reduces the hazards for lenders.
NEW YORK (TheStreet) -- Getting a mortgage has become tougher because of rules that took effect Jan. 10. There's still a bit of hope for would-be borrowers who don't fit the new "qualified mortgage" rules, though the odds are better for the well heeled.
The new qualified mortgage rules required by the 2010 Dodd-Frank law essentially bar the kinds of high-risk loans to shaky borrowers that triggered the financial crisis. To be categorized as qualified, the loan must not have toxic features such as negative amortization, in which the debt grows over time instead of shrinking, and the borrower must have a steady, provable income history, good credit and not too much debt.
Lenders that make qualified loans are protected from litigation if the borrower defaults. But if a lender wants to take the bigger risk a non-QM loan entails, it can. There are a few non-QM loans out there, and some experts think more will come as an improving economy reduces the hazards for lenders. If risks can be minimized, there's a potentially lucrative market in non-QM loans because so many borrowers can't get qualified mortgages or want products banned under QM rules.
Also see: New Mortgage Rules Don't Fix APR Flaws>>
"Significant opportunity exists outside the parameters of the qualified mortgage that will allow lenders to make profitable and high-quality mortgages posing negligible contingent liability for them," Clifford Rossi, a business professor at the University of Maryland, writes in AmericanBanker.com.
For example, some lenders offer interest-only loans, a non-QM product that does not require the borrower to make principal payments until a given number of years have passed. Interest-only loans offer very low monthly payments, and they appeal to borrowers who expect to pay the loan off or to have a much larger income before the start of principal payments boost the monthly charges.
Over time, lenders may create non-QM loans for people who want to make small down payments or whose total debt payments exceed the 43% limit for QM borrowers. It may also become easier for self-employed people to get non-QM mortgages, especially if they have significant assets to draw on for payments if income dips.
Also see: ARMs Still Have Their Place>>
But a growth of non-QM loans would not be a return to the bad old days when anyone with a pulse could get a loan with no questions asked. In the mid-'00s, many loans were issued to applicants who were risky on multiple fronts people with shaky credit who made low down payments and already had lots of debt, for instance. To be approved for the new type of non-QM loan, a borrower will probably be limited to just one factor that does not fit the QM guidelines, Rossi says. An applicant, for example, might get a loan that would put debt payments above the 43% limit, but the lender might offset that risk by requiring top-quality credit and an extra-large down payment.
The non-QM market is therefore likely to serve only people who are quite solid financially -- not the "subprime" borrowers of the '00s.
So if you have a strong credit history and plenty of cash for a down payment, you might be able to get a loan even if the new QM rules would appear to shut you out because you're self-employed or have a little too much debt.
It will take some sleuthing to find the non-QM offerings, because the market is currently too small to make advertising these loans pay. Talk to a mortgage broker or phone a string of lenders. If you don't find what you want now, look again in a couple of months.