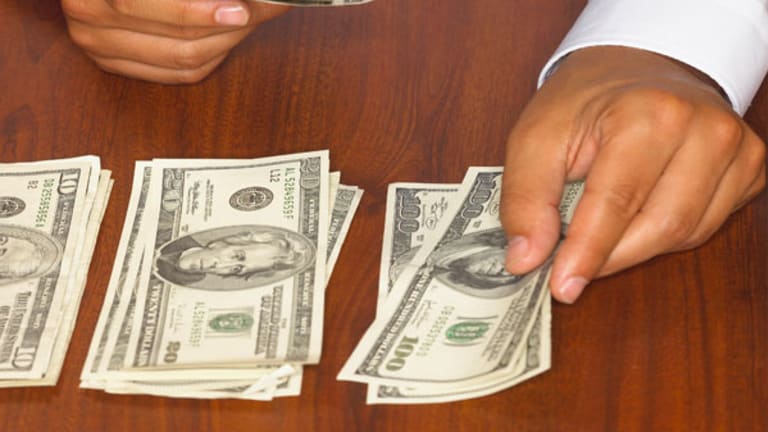 New Pan Am, Bosco, ZarEx Taste of Nostalgia
Entrepreneurs are resurrecting brand names in hopes their own fondness is matched in the marketplace.
BOSTON (MainStreet) -- Life, for fondly remembered companies and brands, sometimes does have a second act.
Recently, we took a look at
once-popular brand names that have disappeared
over the years but still trigger nostalgic feelings. Occasionally, these products get a second lease on life -- sometimes with a twist.
Entrepreneurs are resurrecting brand names such as Bosco in hopes their own nostalgia is matched in the marketplace.
For example, Pan Am, a once dominant airline, has seen its name and/or familiar logo resurrected several times since the original company went out of business in 1991. The most recent re-uses (aside from the new
Pan Am
with Christina Ricci) of the historic brand include
launching in Brownsville, Texas, in the same building Pan American Airways used as its Latin America headquarters. The airline intends to fly from Brownsville to several cities in Mexico, as well as developing a southern route to Africa with service to such destinations as Johannesburg and Cape Verde.
There's also Pan Am Systems, once known as Guilford Transportation Industries, a privately held company operating rail service in New England that still uses the familiar blue-and-white logo.
Resurrecting a brand name can be challenging but rewarding.
In January, Paul Pruett, CEO of Massachusetts-based
, a private-label chocolate company, launched a line of Bosco-branded candy bars. It is part of an effort to revive the decades-old brand, a chocolate syrup that, once a cupboard staple, had all but disappeared from store shelves.
Pruett refers to his role in the Bosco revival as "serendipity."
At a trade show, he struck up a conversation, and later a friendship, with Scott Sanders, a member of the family that owns the
(at Sanders' wedding earlier this month, guests, including Pruett, sipped on chocolate martinis made with Bosco syrup).
"The Sanders family actually purchased the Bosco brand in 1985 and at that point it was an abandoned brand," Pruett says. "Part of the history is that the Sanders family is in the syrup business, and they were actually the ones who were making Bosco all along. So, the previous owner of the brand basically abandoned it. Because they were already the ones making it,
the Sanderses just acquired the brand and became sole owner."
"Since the brand was abandoned at one point it definitely lost ground, and making up that lost ground can be very challenging," he says. "Once you lose that retail space in any store, getting it back years later can be very, very challenging, especially if you are going up against much larger companies that ultimately filled in that space."
The Sanders family has worked hard in recent years to revive the brand and expand its retail presence, Pruett says. Through his relationship with Scott Sanders, Pruett found himself part of that effort. The concept: expanding the product line to include a Bosco milk chocolate candy bar.
"They are in the syrup business and I am in the chocolate business, so we thought maybe there are some synergies," Pruett says. "Ultimately, we decided to partner and I became a licensee of the Bosco brand for chocolate bars."
Throughout January and February of this year, the candy bar was launched, its label bearing the familiar logo.
"There was a lot of, 'Oh, wow, I remember Bosco ... I didn't know they had a chocolate bar,'" Pruett says. "The nostalgia of it helped get the brand extension, the chocolate bar, into the market place."
The candy bar was launched as a 30-day exclusive on Candy.com. That site, a go-to resource for hard-to-find brands, proved a great fit and helped build buzz for the Bosco bar as well as to sell it.
"It was a great launchpad. They are becoming a launching pad for either nostalgia brands to get back into the market or brand-new products altogether," Pruett says.
Another key early retailer was the
Cracker Barrel
(CBRL) - Get Free Report
chain of restaurants.
"We started selling to them pretty much out of the gate," Pruett says. "They've been a great retailer to work with and this product is right in their wheelhouse, because they are something of a throwback. Nostalgia products work there for sure."
The boost from those two retailers is helping get the company on the radar of other stores.
"Even with a new launch and a great product it can take up to a year easily to get actual chainwide distribution," Pruett explains. "That's because a lot of their buyers are making decision 10 to 12 months out."
Pruett says that, ideally, the combination of nostalgia and a quality product will lead to continued success.
"It is quite powerful when a consumer brand spans generations," he says. "It's a pretty cool thing."
Another revived brand seeking sweet success is
.
New Englanders of a certain age may remember the sweet, fruit-flavored concentrate (variations included orange, raspberry, lemon-lime and fruit punch), often packaged with a zebra mascot on the label. First made in 1923, it was typically mixed with water (one part syrup to seven parts water), although more creative types have added it to lemonade, ice cream and into smoothies.The last batch of the concentrate hit stores in 2006; by 2008, as final shipments ran out, it seemed all but lost.
That is, until Arthur Dove and business partner Joe Croce came along.
Dove's decision to become a ZaRex entrepreneur came about when -- remembering how his kids had loved the drink -- he tried to buy some for his grandchildren.
"After going to a local store, I found out from the manager that there was no more ZaRex to be found," he says. "So what I did was Google it and I found the people up in Maine who made it. I got into a conversation on the phone with the president of the company, One Pie Canning Co.
which primarily makes pie fillings for baking. We had a short discussion and, at the end, I just asked -- and I don't even know why I did -- if he'd be willing to sell. He thought about it for a while and said we could work something out."
The deal was finalized in January 2010. They were off and running, but "hit a few walls," Dove says.
"We need distributors for the product," he says. "Most of the big store chains want go-betweens, distributors. For us, with what we charge for the product, there is very little room for a distributor to be involved. So we've been trying to find someone who is willing to work with us. That seems to be the hardest part."In the meantime, Dove and Croce, based in Whitman, Mass., have been promoting ZaRex at the street level, often at local fairs, concerts and parades.
"People walking by who are in their 80s will stop us and say, 'I remember drinking that when I was a kid,'" he says.
The hard work is starting to pay off. The duo has managed to get ZaRex into a variety of small supermarket chains and specialty shops. The biggest news thus far is a deal with the retail chain of Christmas Tree Shops, which means the product is available in its 60 stores throughout 19 states.
"Believing in the product itself, I think, will have a lot to do with its success," Dove says. "From growing up with ZaRex myself, I just thought it was a great product. Why would somebody want to do away with it?"
-- Written by Joe Mont in Boston.
>To contact the writer of this article, click here:
Joe Mont
.
>To follow the writer on Twitter, go to
.
>To submit a news tip, send an email to:
.
RELATED STORIES:
>>10 Brand Names Gone, But Not Forgotten
>>'Pan Am' Flies Into Early '60s TV Airspace
>>10 Company Mascots Changing With the Times
Get more stock ideas and investing advice on our sister site,