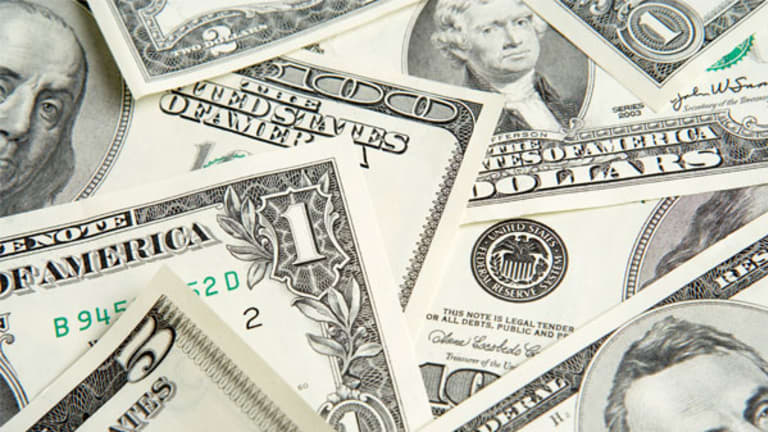 New Airline Rules Take Effect
The skies have finally became a whole lot more consumer-friendly.
NEW YORK (MainStreet) -- At long last, the passenger bill of rights is a reality.
A set of regulations took effect Tuesday intended to limit tarmac delays, make airline fees more transparent and compensate passengers who have lost luggage or been bumped from flights. The protections, commonly referred to as a
bill of rights
for travelers, was proposed by the Department of Transportation in June 2010 and finalized in April.
The skies have finally became a whole lot more consumer-friendly.
From here on, travelers who are bumped from flights and experience short delays (one to two hours for domestic flights and up to four hours for international ones) will be compensated for twice the value of their ticket up to $650 and those who experience longer delays will be entitled to four times the ticket value up to $1,300. Before, consumers were compensated for up to $400 and $800 respectively.
Likewise, airlines will be required to refund consumers for fees they paid for luggage if it ends up being lost in the course of the flight, a small consolation to consumers that could end up
costing the airlines big bucks
.
Aside from these changes, the rules force airlines to prominently display
any and all fees
on their websites, allow passengers to hold and return a ticket for at least 24 hours without penalty and forbid airlines from raising the price of a ticket after purchase unless it's due to a government-imposed tax or fee, all of which strengthens the consumer's position at the point of sale.
Finally, the bill of rights fines any foreign carrier that sits on the tarmac at a U.S. airport for more than four hours unless it's due to a security issue, building on
previous legislation
that placed a three-hour time limit for how long domestic carriers can sit on the tarmac.
>To submit a news tip, email:
.
RELATED STORIES:
>>United Upgrades to Wi-Fi, Streaming Video
>>3 Great Headphones for Business Travel
>> 3 Best Ways to Move Across Country
Follow TheStreet.com on
and become a fan on