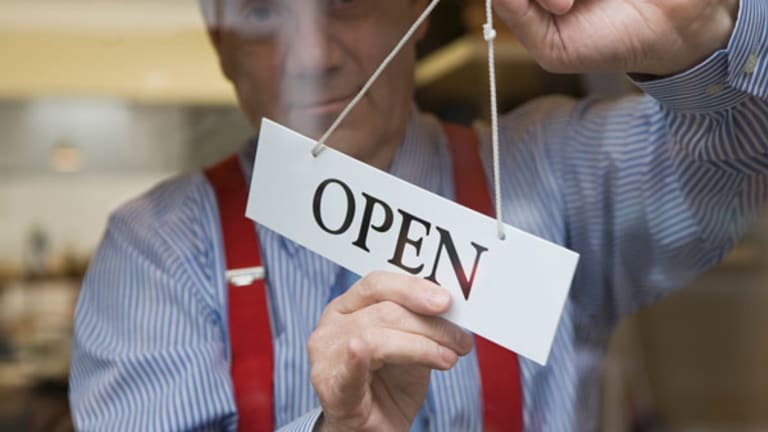 Netflix, Google Win in Their Own Contests
Companies are hosting contests to interact with the public as well as get free ideas and drive publicity.
Companies are hosting contests to interact with the public as well as get free ideas and drive publicity.
LOS GATOS, Calif. (
) --
Netflix
(NFLX) - Get Report
awarded a $1 million prize to a team of engineers that met an initial challenge: to improve the company's rating-prediction algorithm by 10%. Netflix was pleased enough that it immediately launched a new million-dollar contest focused on improving new users' experience. Hosting a contest to garner input from the public is gaining favor among small businesses. And for entrepreneurs, winning such a prize can result not only in cash prices, but in publicity.
Email-security startup
StrongWebMail.com
offered $10,000 to anyone who could hack into its chief executive's email account. In June, several technology news sites reported that a team of hackers had won the challenge in a matter of hours. While a public hack may seem humiliating to a security company, it's a clever way to get free advertising and quality-assurance testing at the same time. "It gave us a chance to test out our platform to see where there were vulnerabilities," says Ryan Disraeli, vice president of marketing at StrongWebMail.
"Contests are a nice way for companies that might have limited resources to get a cheap security review of their applications from thousands of security experts," says Dennis Fisher, editor of Threatpost, a computer security news blog. "Even if they have to pay a prize of 10,000 or 20,000 bucks, that's a fraction of what a full-scale security code review would cost from a top firm. And that doesn't even count the free publicity they get from the contest."
It's also a way to drive site traffic and, for software developers, to encourage product adoption. Startup
Twilio
, which makes tools for building phone applications, attracts developers to its site with a
weekly
contest in which the winner receives a
Dell
(DELL) - Get Report
mini-netbook.
As with Netflix, such contests are useful to companies with plenty of money, too.
Google
(GOOG) - Get Report
made waves with
, an open call for world-bettering ideas, promising to split $10 million to help the top five ideas come to fruition. The contest is now in the judging phase; there were more than 150,000 entrants.
Google also hosts smaller contests for the sake of bettering Google. Earlier this year, the company offered a total of $16,384 to entrants who came up with the top five vulnerabilities in Google's Native Client research technology. The winners received not only modest cash prizes but the fame that comes with having your name posted on Google (without having to perform a Google search on yourself.)
Verizon
(VZ) - Get Report
has bolstered interest in its software-developer community by launching the "apply your ideas" contest, in which applicants submit a variety of apps for the
Research in Motion
(RIMM)
BlackBerry phone. The judging process includes 12 days in October during which the online community can cast votes, driving traffic to the developer site. The grand-prize judging will happen at the end of October, with the winner receiving $50,000 along with revenue and publicity. The application will be featured on the company's Web site and in its wireless storefront for two weeks.
Corporate contests aren't limited to tech types. Artistic entrepreneurs can gain publicity and prizes, too. To wit:
AirTran
(AAI)
is inviting artists to create original work based on AirTran's Milwaukee flight service
. Seriously. The deadline is Oct. 5. The grand-prize winner will receive four round-trip tickets to (and from) any AirTran destination in the lower 48 states, and the airline will display the top entries in the Milwaukee Art Museum at an October event, which, the company Web site promises, will offer the artist "the chance to have his/her art viewed by influential community members."
-- Reported by Carmen Nobel in Boston.