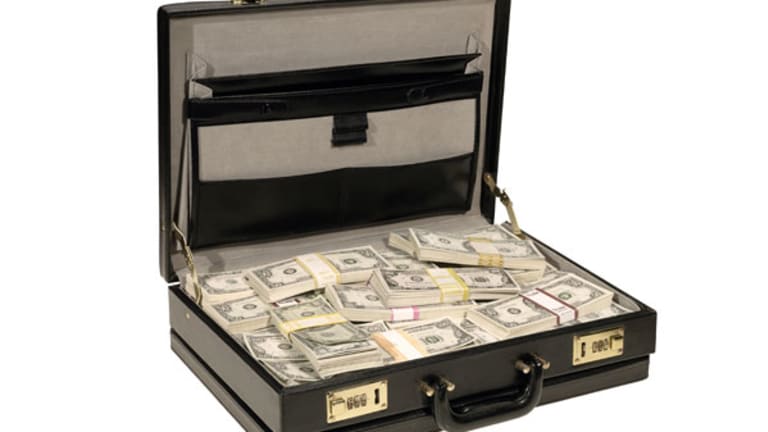 Native American Group Defends Lenders
It says payday-loan lenders provide a service that empowers Native Americans.
BOSTON (TheStreet) -- TheStreet last week wrote about growing criticisms leveled at online "payday loan" lenders who set up shop on tribal land and take advantage of federal Native American policies to bypass state restrictions and regulations.
Payday loans offered by lenders that claim to be based on tribal lands may face financial-reform fallout.
Some of those involved with such businesses are now striking back against critics and defending the practice.
The
Native American Fair Commerce Coalition
(NAFCC) describes itself as an advocacy group comprising "like-minded tribes and tribal members that are committed to protecting the sovereign rights of Native Americans to pursue business and economic opportunities for their tribes nationwide."
In a statement issued yesterday, the group lashed out against critics, specifically the
Community Financial Services Association of America
, an organization "dedicated to advancing financial empowerment for consumers through small dollar, short-term loans." NAFCC alleged "discriminatory behavior and impeding Native Americans from lawfully exercising the rights of Native Americans to the same economic opportunities available to members companies of the CFSAA."
NAFCC is taking umbrage at a recent CFSAA statement, issued as a press release, that said those involved with online short-term lending affiliated with tribal lands are "a group of Internet-based lenders who choose not to license themselves in the states in which they operate."
"The CFSAA's admonition to its members to avoid Native American tribal involvement in online short-term lending is discriminatory and violates the cross-generational, hard-fought gains achieved by Native Americans to maintain tribal identity and culture and protect their economic development," NAFCC Executive Director Darold Stagner said in a statement provided to
TheStreet
. "The CFSAA, with its constant attacks on the expanding presence of Native Americans in online lending, is causing harm to all three areas of our mission."
NAFCC claims short-term lenders "fill a need for consumers and provide revenue vital to the welfare of the tribes" and that profits from payday lending are used to fund "tribal law enforcement, poverty assistance, housing, nutrition, preschool, elder care programs, school supplies and scholarships."
"Native American sovereignty, recognized by the United States Congress, aims to protect those rights that Native American tribes never bargained away since before the inception of America," says Charles Moncooyea of the Otoe-Missouri Tribe in Red Rock, Okla. "This right is designed to provide the economic benefits and opportunities general society has that are simply not available to Native American tribes. Those seeking to further victimize our tribes by singling out Native American-owned businesses are on the wrong side of the issue and on the wrong side of history. Just as retail and service business sectors are migrating to the Internet, the continuing growth of online short-term lending is inevitable. Native Americans have a sovereign right to engage in online short-term lending in order to pursue economic opportunities and equality in commerce for the betterment of our tribes and our families."
The NAFCC's Stagner said: "Sovereign rights for Native American tribes is guaranteed by Article 1 of the U.S. Constitution -- trade protection for neighborhood payday loan stores is not."
--Written by Joe Mont in Boston.
>To contact the writer of this article, click here:
Joe Mont
.
>To follow the writer on Twitter, go to
.
>To submit a news tip, send an email to:
.