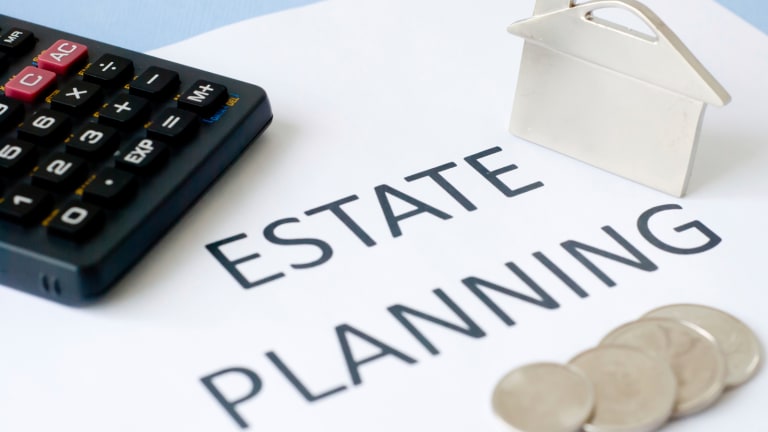 My Stepmother Stole My Inheritance
Data shows that children in blended families can expect less of an inheritance than children whose parents never divorced. Why can't children and step-parents just work the issue out?
Editor's note: Paragraph two updated to correct circulation date.
The issue of warring stepfamilies after the main breadwinner passes is generating some heat in estate inheritance circles, as adult children accuse step-spouses of grabbing the lion's share of the estate.
Natural children of breadwinners who have passed increasingly have the data on their side. A 2015  study, "Unequal Bequests," circulated by the National Bureau of Economic Research, states that "parents have become increasingly likely to divide their estates unequally."
"In nuclear families, you see more equal bequests," says study co-author Robert A. Pollak, Ph.D. and an economics professor at Washington University. "But now that the number of complex, blended families is growing, there is a shift toward unequal bequests. Parents with stepchildren are much less likely than those with just genetic children to include all children in their wills and plan equal bequests."
Among parents over 50 who reported having wills, the percentage treating their children unequally rose from 16% to 35% over a recent 15-year period (from 1995 to 2010.) Also, the study notes that parents with stepchildren "were about 30 percentage points more likely to be planning unequal bequests than those with genetic children only."
Those numbers are in alignment with attorneys who handle blended family estate cases -- and some say stepmothers shoulder much of the blame. For instance, Michael Hackard, a California-based estate attorney and author of the book, "The Wolf at the Door: Undue Influence and Elder Financial Abuse", states that "about 50% of active disputed-estate cases involve litigated differences between stepmothers and their stepchildren."
There is good news on the warring blended-families front -- there are ways to work things out with fractious estate inheritance scenarios.
"Blended families don't get any easier after the death of one of the parents who did the blending," says April Masini, a New York City-based family and relationship experts. "Family feuds over inheritances are legendary. When they happen in blended families, old drama gains new fuel for the fire. But there are ways to alleviate these problems."
The first step is to make a will and an estate plan and update it regularly. "Inheritances are less likely to be stolen if they are assigned in a will or an estate plan," says Masini. "When parents specifically state who gets what when, in these legal documents, there is less to fight about." Masini advises families to update their wills every five years if you're over 60, and every 10 years before that.
Also, blended family parents should share their estate plan with any adult children, or with the executor, while they're healthy and alive, Masini says. "The more your post-death wishes are known, the less likely family feuding over inheritance will be part of your legacy," she notes.
Another good idea is a prenuptial agreement. Not everyone is crazy about prenups, but they're highly effective in nipping estate inheritance wars in the bud, says Richard Winblad, an estate planning attorney at Winblad Law PLLC, in Edmond, Ok.
"Depending on local state laws, this can prevent a marrying spouse from claiming assets belonging to the other," Winblad states. Watch out for potential problems with prenups, though. "Post-marriage transactions or conduct can destroy the planning," he adds. "For instance, selling a home an buying a new one in joint tenancy. There is also allowing the spouse to deposit funds into a bank account, which could be considered comingling."
Getting ahead of the "blended family inheritance" issue is paramount, other legal experts say -- and a trusted estate planning attorney can help in that regard.
"One of the most important things to do for a breadwinning spouse is to meet with a competent estate planning attorney in his or her state before getting married a second time," says Bishop Toups, an attorney at Bishop L. Toups, P.A., in Venice, Fla. "That will make it easier for the spouse to possibly separate pre-marital and marital assets and set up his or her estate plan knowing that another marriage is on the horizon."
"This gives the estate planning attorney the ability to prepare and minimize any post-death fights, primarily by setting aside a portion of the breadwinning spouse's estate ahead of time," he adds.
As Winblad states, no inheritance battle plan is bulletproof. But by preparing ahead of time, and working with a good estate planning attorney, declaring war over a blended-family inheritance issue can truly be a last resort.