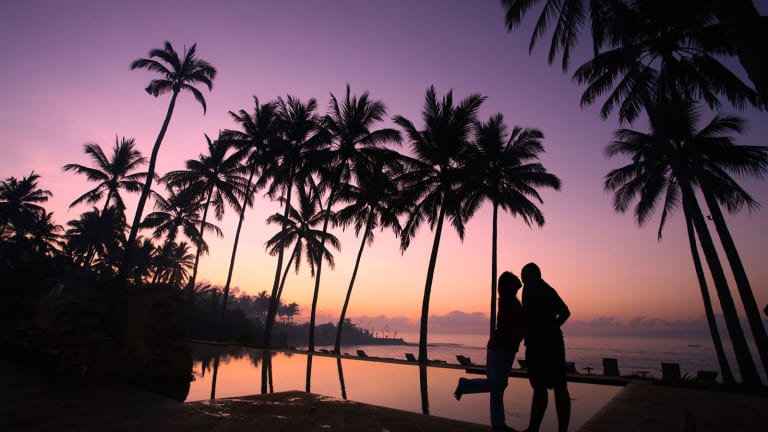 Must-Have Tips On Booking A Vacation Rental
Don't book a vacation rental unless you fill all the blanks in first - there's a lot of cash riding on it.
Don't book a vacation rental unless you fill all the blanks in first - there's a lot of cash riding on it.
NEW YORK (MainStreet) - Vacations are fun, invigorating, restorative - and oh, yes - expensive, too.
According to travel industry data, a sizable family vacation can cost about 5% of your annual income. For a family whose household income is $75,000 annually, that could cost $3,750 for that big vacation.
Consequently, that means leaving no stone - or welcome mat - unturned in finding the vacation deals that maximize the benefits and minimize the headaches that can arise on your trip.
To find the best deals and avoid the scams, just use common sense, expert say. For example, never mail cash or wire money for a vacation rental, and never confirm a rental deal without seeing photos of the property, inside and out, says the travel website VaycayHero.com.
Some other tips from VaycayHero.com are more out-of-the-box, however. For example, make sure you know exactly what you're getting from a vacation rental property. "Some vacation rentals are part of a larger condo or resort community, so make sure that picture of the 'relaxing hot tub' or 'slide park' is actually on site of the rental itself and not part of the community's feature," the company says in a statement to MainStreet. "Similar issues can come up for game rooms, pools, BBQ pit, and other amenities."
Also, know how far away your vacation property is from top local attractions, and pay particular attention to maps and images provided by vacation rental managers. "Are the miles calculated as aerial distance vs. driving distance?" VaycayHero.com says. "Certain sites use aerial distance to measure the distance between a location and a vacation rental Sometimes, the driving distance is much more than the aerial distance. Be sure to know the difference."  
Cathy Ross, chief executive officer of Exclusive Resorts, a leading provider of luxury vacation homes, advises that travel consumers know exactly what they're getting from their vacation properties.
"Ask about amenities," she says. "What is included in the home? Is there a hot tub, pool, fitness center or spa? Is there someone that can stock your fridge? Do you have access to a private chef? Do you have full access to all of the amenities on site as a rental guest?"
Ask about upkeep, too. "What is included in the nightly rate?" says Ross. "All of our homes come with daily housekeeping in addition to on-site concierge and pre-trip planning services, but some other rental companies provide these at an additional fee or not at all."

Other travel experts advise working with property management companies, which can provide a measure of professionalism to your vacation home hunt.

"It certainly helps to go through reputable sites and companies, especially to protect yourself from scams," says Andrew McDonnell, the chief executive officer at Rented.com. "However, it's important to distinguish listing platforms such as HomeAway -- which owns vacationrentals.com and many others -- from true professional managers. Listing sites like HomeAway, FlipKey and Airbnb have a mix of professionally managed properties and RBO (rent by owner), legitimate rentals, and sadly, scams. The more professional you go on the management side, not just the listing side, the more certain you can be about the 'brand' behind the rental and the service you will get."
What not to do when you're vetting vacation rentals? Experts say dickering on costs is a big no-no, among other irritants.
"I screen out potential guests if they negotiate on the price or if they refuse to sign my booking agreement," says Kelly Hayes-Raitt, owner of a Los Angeles-based vacation rental property. "As a traveler who books vacation rentals, I look for quick, clear communication with the owners. Rad flags for me include inconsistency with their information."
With as much as 5% of your annual income on the table with a vacation rental, you really need to cover all the bases with your dream property. Use the tips above to land a great deal, and start thing about relaxing - and not taxing - yourself with your next vacation.