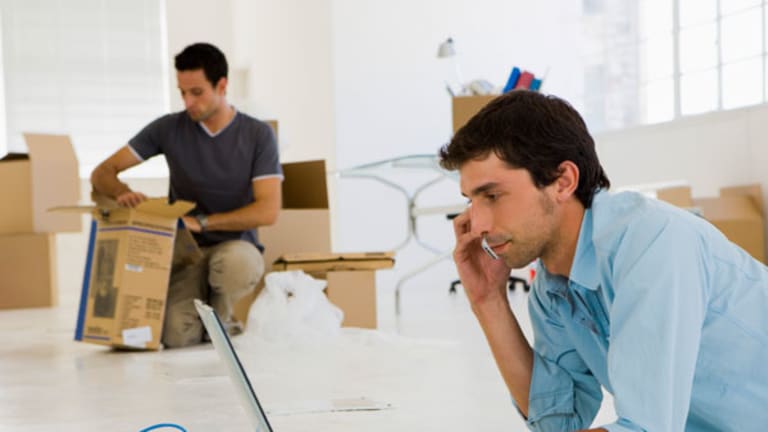 Publish date:
'Must-Have' Companies Are Built to Last
When it comes to business, "must-have" versus "nice-to-have" products can mean the difference between success and failure.
When it comes to business, "must-have" versus "nice-to-have" products can mean the difference between success and failure.
NEW YORK (
) -- How do you find that right product or service upon which to build a business? There's no single answer, but there are a number of guideposts and guardrails to help entrepreneurs and small businesses prepare for success.
The key is passion for and knowledge of your product or service -- and the market.
It helps to be first with a market-making idea, like Post-It notes from
3M
(MMM) - Get Report
or tablet PC software from
Microsoft
(MSFT) - Get Report
. However, those kinds of Eureka moments are the exception and certainly not the rule.
You need not be first. Take the late Ray Kroc, for example. He wasn't the first with the idea to serve food quickly, but he did transform a small venture called
McDonald's
(MCD) - Get Report
into a worldwide model of efficiency. The key message here: You don't have to be first if you can figure out how to do it better.
When it comes to making money on a product or service, I'm a proponent of opting for what I call "must have vs. nice to have." We all spend money on nice-to-have products and services. That's especially true during the holiday season, which can be a bonanza for businesses that start out in the nice-to-have category. But some of the best, most recession-proof and built-to-last businesses evolve by providing something in the must-have category.
One example that comes to mind is my Atlanta-based neighbor,
Newell Rubbermaid
(NWL) - Get Report
, and its brands such as Rubbermaid, Sharpie, Grayco, Lenox, Levolor, Paper Mate and Parker. The company keeps its thumb on the pulse of ever-changing consumer and commercial markets, and has been innovating, acquiring and re-inventing itself for more than 100 years, touching millions of people every day with a must-have portfolio of products that includes writing instruments and power-tool accessories to beauty and baby products.
Newell Rubbermaid's slogan, "brands that matter," is one of the better descriptors around. It's a great differentiator, too. In particular, I like that the concept is ingrained into the company's values.
How many must-have companies in addition to Newell Rubbermaid can say they sell into more than 90 countries, and that more than 90% of U.S. households use at least one of their products? I'm all ears because, as an investment, I'd bet those companies are likely to be a cut above a stock that rises and falls on the nice-to-have.
Mitch Free, founder and CEO of MFG.com, a global sourcing marketplace for manufacturers, is an expert in topics of global manufacturing, trade, globalization, outsourcing, turning an entrepreneurial venture into a global business, angel investing and more. Mitch is an avid speaker at technology forums and conferences, including presentations to the Kellogg School of Business at Northwestern University, Harvard Business School, Wharton and the Society of Manufacturing Engineers. He has appeared on CNBC, in Forbes, Fortune Small Business, Business 2.0 and more. INC Magazine named him an "Entrepreneur of the Year" finalist in 2005, and he was an Ernst & Young Entrepreneur of Year regional winner in 2008. Free co-founded Shotput Ventures and is an active angel investor in disruptive Internet-based technologies. Prior to founding MFG.com, Free was the founder and CEO of 3DATUM, a provider of technology solutions for the manufacturing and engineering communities. He also held a variety of senior management positions at Northwest Airlines, where he managed aircraft engineering, technical procurement and aircraft acquisition projects.