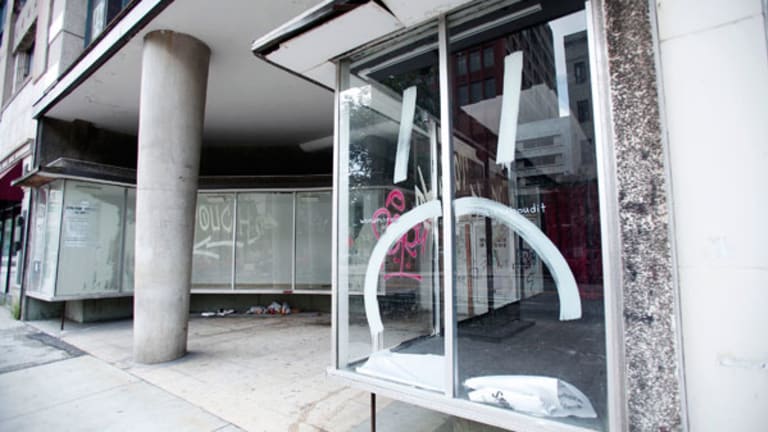 By Hal M. Bundrick
NEW YORK (
)--The Motor City blew an engine, hit a wall and, with parts flying, made a quick pit stop last week as the city of Detroit filed for bankruptcy, the largest in U.S. history. Even though this was a slow-motion wreck long anticipated by industry analysts, how will the municipal bond market, already rocked by volatility and drastic losses in June - the largest correction in nearly ten years - react to recent events?
Read: Avoid Popular Stocks like the Devil
Muni pros seem unfazed.
"Detroit's Chapter 9 filing on July 18 came slightly sooner than expected, but in no way was a surprise to the market," write Peter Hayes and James Schwartz in a market report for BlackRock Municipal Bonds Group. "The city's problems, while long known to the municipal market, have had little bearing on it -- a scenario we expect will continue, even in the wake of the bankruptcy filing. For the broader municipal market, we do not anticipate a widespread systemic effect. The basic fundamental credit underpinnings of the municipal market remain very healthy and, in fact, are better than they were in 2008.",
Tom Kozlik, a muni market analyst with Janney Capital Markets, is equally stoic.
Read: Throw Your Perfect Party Without Making Guests Do All the Work
"It is very important that investors note that Detroit's recent action is not representative of overall credit conditions in the municipal market; however, pension obligations remain an issue that needs to be addressed in several situations," Kozlik says. "While we have a 'cautious' credit outlook on local governments, this outlook reflects the fact that we expect general credit deterioration that will likely result in rating downgrades to outpace upgrades. We do not expect this credit deterioration to result in a wide-spread use of Chapter 9."
Read: Smokers Make Less Money
Kozlik notes that Chapter 9 municipal bankruptcies are very rare, with an average of eight a year since 2007 -- in line with the long-term trend. "In addition, most of the filings have not been by local government entities, most are from the higher risk sectors of the municipal universe," he says. "We are not expecting the pace of local government Chapter 9 bankruptcies to rise significantly and we are not expecting a contagion effect to trigger additional occurrences among local government issuers as a result of Detroit's recent action."
--Written by Hal Bundrick for MainStreet