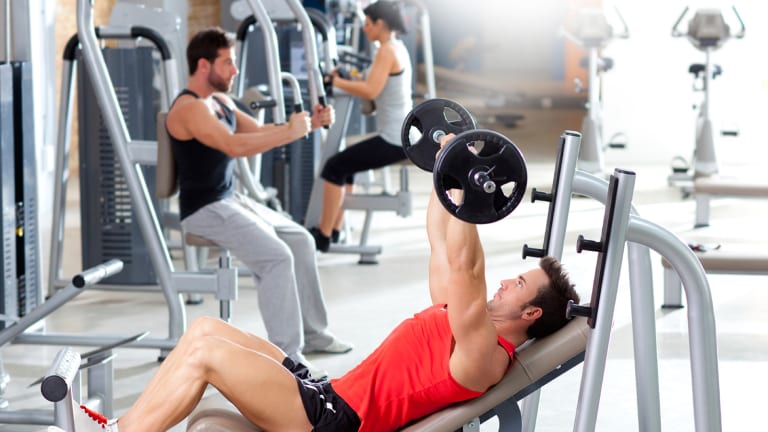 Moves To Protect Workers From Financial Loss But May Cost Some Thousands
In an effort to protect employees against discrimination based on disability, the EEOC published its proposed rule on the application of the ADA to employer wellness programs.
NEW YORK (MainStreet) — Employee wellness programs in which employees voluntarily provided certain health data and participated in certain programs were supposed to be a win-win situation for employers and employees. Employers would have healthier workers, improved productivity and less absenteeism as well as lower health insurance related expenses. Employees would benefit from improved health and, where there were employer incentives, reduced health insurance costs. Employees who did not participate in employee wellness programs were not supposed to be adversely affected by their decision.
However, the Equal Employment Opportunity Commission (EEOC) has filed three lawsuits in federal district courts claiming violation of the Americans with Disabilities Act (ADA), which prohibits employers from discriminating against employees based on a disability. The EEOC is claiming that programs that provide incentives for employees to participate in them and disincentives for nonparticipation are not voluntary.
The EEOC alleges that Honeywell International makes its employees (and their spouses, if covered) undergo biometric testing or lose health savings account contributions from the company, among other financial losses that, according to the Manufacturers Alliance for Productivity and Innovation, can add up to $4,000 in lost HSA contributions and surcharges. Orion Energy Systems allegedly forced an employee to cover all of her health plan benefit premiums for opting out of its health risk assessment and wellness program, and Flambeau allegedly canceled an employee's health insurance for not partaking in biometric testing and a health risk assessment, because he was absent on the appointed day.
"The Honeywell, Flambeau, and Orion lawsuits are essentially all trying to answer the question of when does encouraging participation in a wellness program transition to requiring employees to participate in the program," says Caleena Svatek, an attorney at Chamblee, Ryan, Kershaw & Anderson, a Dallas-based law firm.
The conflict is mainly due to the language found both in the ADA and the Affordable Care Act (ACA), according to Svatek.
"The ADA requires submission to medical examinations or inquiries to be voluntary, but the ACA allows for a financial incentive or surcharge," Svatek say. "Balancing both the ADA and the ACA can make promotion of wellness programs difficult for employers."
The crux of the discussion is twofold: the meaning of "voluntary" and the loss of funds.
"Some commentators have questioned the 'voluntariness' aspect when looking at lower income workers, as the premium savings may be so compelling that participating in the wellness program is not truly voluntary," says Gordon M. Berger, an attorney at Ford & Harrison in Atlanta.
"What makes the term 'voluntary' confusing is the fact the ACA authorizes a more nominal surcharge or financial incentive," Svatek says. "At point does a financial inducement turn a wellness program from voluntary to involuntary? That answer is still to be determined."
But Tom Harrington, an attorney at Washington, D.C.-based The Employment Law Group, says that "The EEOC has provided guidance on how it interprets 'voluntary.'"
"According to the EEOC, a wellness program is 'voluntary' as long as an employer neither requires participation nor penalizes employees who do not participate," Harrington says. "This is the key issue: such wellness programs have to actually be voluntary. They can't compel participation by imposing enormous penalties such as shifting 100% of the premium cost for health benefits onto the back of the employee or by just firing the employee who chooses not to participate."
The current scenario doesn't quite offer that freedom of choice.
"Having to choose between responding to medical exams and inquiries -- which are not job-related -- in a wellness program, on the one hand, or being fired, on the other hand, is no choice at all payment," Harrington says. Savings is an issue for both employees and employers.
Wellness programs are offered in 98% of large and 73% of smaller companies, according to Joel White, a health policy expert and executive director of The Council for Affordable Health Coverage (CAHC). The CAHC "believes that wellness programs … have a significant impact on encouraging healthy behavior and reducing healthcare expenditures," says White.
"The proposed rule caps all incentives for wellness programs at 30%, whereas smoking cessation programs were allowed (under ACA/HIPAA) to have up to a 50% incentive," says Sloane Salzburg, senior director of the Alliance Development & Government Affairs at CAHC."This means that the proposed rule further limits the amount employers can grant to employees for their participation in wellness programs- particularly for smoking cessation programs."
The proposed rule also includes in-kind incentives under the cap such as time off and prizes," according to Salzburg.
"Ultimately, courts will have to resolve the conflicts between ACA wellness program definitions, and the EEOC's interpretation of the programs' legality under the ADA and GINA [Genetic Information Nondiscrimination Act]," says Harrington. "To date, those conflicts remain unresolved." 
—Written by S.Z. Berg for MainStreet