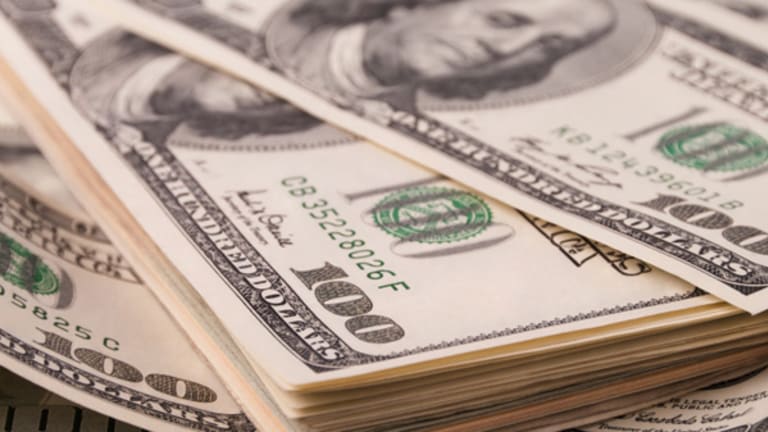 Moves to Make With Just 6 Months to Live
When a doctor lets you know time is running short, it is crucial to put your financial affairs in order.
BOSTON (MainStreet) -- It's a punch line to numerous jokes and a recurring trope of soap operas, sitcoms and movies: A doctor delivers a patient the bad news they have just six months to live.
We're not sure how often that takes place in real life, but it does provide a premise for thinking about the best ways to tie up loose ends.
Having a will and drafting an estate plan is just a starting point for the unlucky person facing a death sentence, but it's important to take that step for loved ones.
"This might sound bizarre, but someone who learns they have six months to live is actually lucky in a way," says Danielle Mayoras, an expert in legacy and estate issues. "When you think about it, most of the population leaves their house in the morning and they don't know what's going to happen to them. Hopefully everything will be OK, but they don't always know. So in some ways, knowing that you have six months gives you that allotted time to do everything you need to do -- not only for yourself, but your family as well -- that most people procrastinate and procrastinate and keep putting off."
As attorneys and authorities on celebrity and high-profile estate cases, she and husband Andy Mayoras wrote
Trial & Heirs: Famous Fortune Fights
and host the PBS television special,
Trial & Heirs: Protect Your Family Fortune
. Danielle Mayoras points to
Apple
(AAPL) - Get Apple Inc. (AAPL) Report
founder and CEO Steve Jobs as a good example in his approach to a pending demise. Although he had a longer life than the dire diagnosis of pancreatic cancer usually provides, he was very much aware of the turning point in his disease that marked his final weeks on Earth.
Jobs, with a personal wealth approaching $7 billion (a combination of his stake in Apple and roughly $4.4 billion in
Disney
(DIS) - Get Walt Disney Company Report
stock) took action shortly after a second leave of absence from Apple in early 2009. In March of that year, he and his wife transferred three real estate properties into two trusts.
Mayoras says that by the time Jobs was living day to day he could at least be sure that he provided for his family with funded trusts. What additional steps he took have yet to be revealed.
, a financial consultant and president of Las Vegas-based
, says legal guidance may be needed to prepare for issues that arise while alive, as well as after death.
A living will, a directive to physicians, provides guidance as to the type of medical treatments that should be provided or withheld. Durable power of attorney is also necessary, he says.
"Many states have laws that allow a person to appoint someone to make medical and financial decisions for them if they become unable to do so for themselves," Zucker says. "The average clients we work with are over 70 years old, and if they have a stroke, heart attack, Alzheimer's, dementia, Parkinson's or get hit by a drunk driver, we want to make sure they have their affairs on autopilot -- not just if they die, but if they are alive and incapacitated."
Although an estate plan can be "as simple as a set of handwritten instructions, there are a number of situations where legal guidance is vital," Zucker says. A will or trust can be individualized to meet specific needs and, "if their nest egg is large enough to be subject to estate taxes, an attorney or financial adviser may suggest ways to lighten the tax burden to Uncle Sam."
When property is owned in more than one state, or even outside of the country, living trusts can be used to transfer these assets and avoid the additional probate, he adds.
Having a will and drafting an estate plan is just a starting point for that unlucky person facing a six-month death sentence, Danielle Mayoras says.
Medical documents need to be complete and up to date, she says.
"The lifetime documents are almost as important as a will and the trusts," Danielle Mayoras says. "Because this person knows they have a health condition, there is an increased likelihood that they will need a power of attorney. As an attorney, there have been times when I've had to go to a hospital to get paperwork signed, or had to go to a nursing home to bring paperwork. When you are at that stage, it is more important than ever."
All documents need to be reviewed and updated in your final days.
"Chances are very great that these documents will be used in the next six months, so it is very important that they are updated with any births, marriages or special circumstances they want to address," Danielle Mayoras says. "Maybe that child they thought would have medical power of attorney has now moved out of state, or they don't have that relationship with them anymore. These are all factors to look at. Instead of just appointing your favorite child to be the trustee or make your medical decisions, think about who would do the best job."
The most carefully crafted plan won't be of much help if no one can find it. Danielle Mayoras says it is crucial that trustees and executors know where your documents are stored and have access to them.
She points to the case of late Olympian Florence Griffith-Joyner, perhaps better known by the nickname Flo Jo. Her estate was held up on probate court for four years because her husband was unable to find her will.
Surviving family will need to know the names of your financial advisers and accountants and whether your stocks are held individually or through a brokerage. Details of any specific funeral and burial wishes should be detailed. Not only should survivors know the location of any safe or safety deposit box, they need to have authorized access and know needed combinations. Arrangements also need to be made to pass along computer passwords.
"People put things in bizarre places," Mayoras says. "We've had clients put things in their freezer thinking that if the house burns down their paperwork is safe in there. But what child is going to know to check behind the frozen peas to find the documents they need?"
Mayoras suggests that it is a good idea to detail the disposition of important -- in terms of both monetary and emotional value -- possessions.
"Some of the biggest fights take place not just over money, but over personal objects," Danielle says. "It doesn't have to be for everything, but if there are some special photo albums, wedding rings or something that has been in the family, whether it is a chair, lamp or china, it may be helpful to list these items ahead of time. That way your loved ones have something personal from you that you wanted them to have that will probably mean so much to them after you pass away.
With proper planning and guidance, the soon-to-be-deceased can also do their best to avoid squabbling heirs, Zucker says.
"We want to make sure heirs and beneficiaries don't sue each other," he says. "Such disputes can occur when siblings don't get along or there are children from more than one marriage. By having a current will and living trust you can avoid a lot of these issues."
-- Written by Joe Mont in Boston.
>To contact the writer of this article, click here:
Joe Mont
.
>To follow the writer on Twitter, go to
.
>To submit a news tip, send an email to:
.
RELATED STORIES:
>>Questions Kids Need to Ask Aging Parents
>>Trust Issues For Helping Heirs, Even for Singles
>>Boomers Poised to Reap $11.6 Trillion
Follow
TheStreet
on
and become a fan on