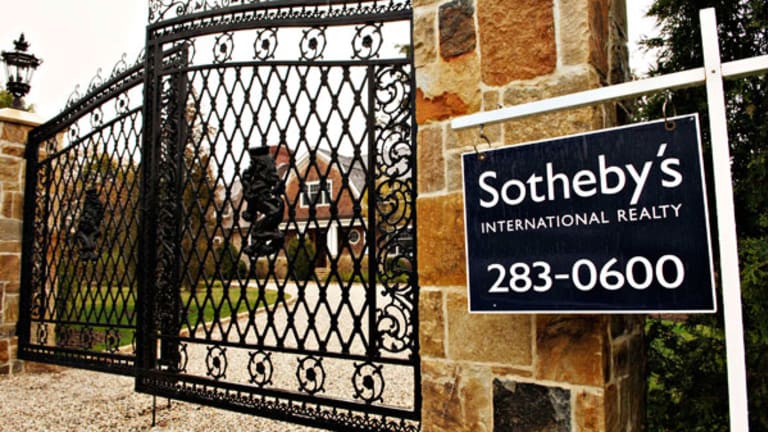 Most Expensive Cities to Buy a Home: You Can't Afford to Live Here
Average home prices soar 16% while mortgage rates rise and incomes barely budge.
By Hal M. Bundrick
NEW YORK (MainStreet) ¿ Family income is creeping up, but house prices are soaring. The result: home affordability fell in all major U.S. cities, according to an Interest.com study. While typical wage hikes have been in the 3% range, average home prices in the past year are up nearly 16% in 25 metro areas.
"The simple fact is that the very small improvement Americans have seen in their paychecks hasn't kept pace with a jump in home prices and mortgage rates," says Mike Sante, managing editor of Interest.com.
The study reports the average interest rate of a 30-year, fixed-rate home loan is 4.43%, up from 3.70% last year.
"In city after city, rising prices mean the house that a family with an average income can afford has shrunk," Sante says. "In many, home ownership is largely out of reach of median-income households."
The research analyzed median home prices and incomes, average property taxes and insurance costs, as well as consumer debt and mortgage rates from The U.S. Census Bureau, National Association of Realtors, National Association of Insurance Commissioners and Experian. Then calculations were made to determine how much a family earning the median income in each city could afford to spend on a house and how much a family would have to earn to afford that city's median-priced home. An "Affordability Grade" was then assigned to each city, with a "C" indicating that someone making the median income could afford the median-priced home.
Only four cities earned a grade of B or B+ in 2013. No A's were awarded. Atlanta leads the nation in home affordability, though its grade fell from an A to a B+. The city managed to stay at the head of the class even while seeing a nearly 39% jump in the median home price, from $103,200 to $143,300. Even with that increase, the median cost of a home in Atlanta remains significantly below the national average of $203,500.
In addition, the city has a household income of $54,628, about 6% percent higher than the median national income, as well as lower-than-average property taxes and modest insurance costs.
Cities with Lowest Median Home Price
Detroit $124,000
St. Louis $136,600
Pittsburgh $140,000
Atlanta $143,300
Tampa $145,700
Other relatively affordable cities in the study were Minneapolis, St. Louis and Detroit, which all scored a B. Minneapolis has a median home price that is slightly below the national average as well as a median annual household income that is above the national average. The city's grade is only diminished by higher-than-average property taxes.
St. Louis has the second-lowest home prices in the top 25 markets and a median household income just slightly above average. Detroit has a surplus of empty or foreclosed homes that has led to the lowest home prices among the top 25 U.S. markets.
Meanwhile, the average cost of homes in San Francisco, San Diego and New York soared even further out of reach for families with median incomes, according to the study. All three scored an F largely because their housing costs are the highest, or among the highest, in the country.
While San Francisco has a median income significantly above the national average, the median home price of $706,300 is the highest in the nation. Prices jumped by nearly 28%, or a whopping $153,700, over the last 12 months. Cities with Highest Median Home Price City Median Home Price
San Francisco $706,300
San Diego $469,000
Washington, D.C. $403,000
New York $399,900
Boston $382,200
--Written by Hal M. Bundrick for MainStreet