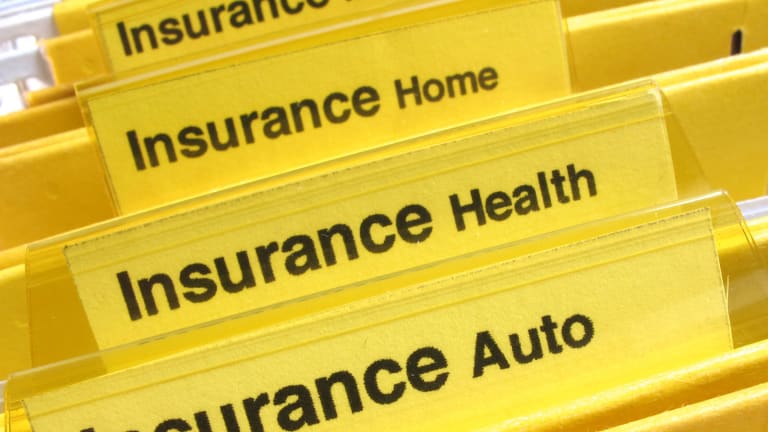 Most Americans Have Gaps In Their Insurance Coverage That Could Cost Them Everything
You don't think you need insurance until it's too late. Here are some common insurance gaps you need to plug up now.
NEW YORK (MainStreet) — Insurance is one of those things that you don't need... until you do. And then it's too late. But even if you think you're covered, the chance is good that you're not as covered as you might imagine. There are common gaps in insurance coverage that many Americans have. Plugging the gap can costs just pennies a day. Leaving the gaps open can cost you everything. Here's how you find and remove your insurance gaps.
Homeowner's Insurance Gaps...
Greg Isaacs, president of Coverhound Insurance Solutions, points out that many people fail at having enough coverage for their house. "It's not a gap, it's limit," he says, "You need proper valuation on the replacement cost of your house." You probably have some degree of homeowner's insurance. But what you might lack is coverage that allows you to buy your home again if it's struck by lightning and everything burns to the ground. This is called the total replacement cost, and you probably don't actually have it. According to Isaacs, the problem is that the coverage was adequate when you bought the house, but building costs have outstripped the coverage you have.
You need to plug this gap with a replacement cost evaluation. It consists of an interview with an agent where you answer questions about your home and its features. "A customer should never buy less coverage than they think is adequate," Isaacs says. "You might even be able to get between 25 and 100% in additional coverage for things like a hotel stay while you're rebuilding."
What's more, Isaacs says that while many people have flood or earthquake insurance through their lender, it's probably adequate for the needs of the bank, not their own. "Your personal property won't be included in whatever the lender wants you to get," he says. Such types of insurance are often very inexpensive, and certainly a lot cheaper than having to buy everything that you own again if you become a victim of an unforeseen circumstance.
Car Insurance Gaps...

Isaacs points out one big insurance gap that applies not just to auto insurance, but to liability insurance in general. "People cover themselves in the event that they injure other people," he says. But they don't protect themselves for someone who doesn't have enough insurance but hits them. He notes that some estimates of the number of uninsured drivers puts the number as high as 25%. "One in four times you're injured at someone else's cause, you're risking that you're not going to have enough coverage," Isaacs says.
The Big Gap: Life and Disability...

Laura Marzi, vice president of marketing for group benefits with The Hartford, notes that many people count on their company's workman's comp or health care plan to protect them against injury and illness. But there are two problems with that thinking. "Worker's comp doesn't cover anything that doesn't happen at work," she says. "Health insurance is something that covers health expenses, but not disability." Put simply, if you're injured off the job, you're not going to get anything.
"People think they don't need life insurance or disability, because they don't have a house or kids," says Marzi. But they often have other expenses that would pile up quickly in the event that they're not insured. She suggests that people use an online calculator to figure out their expenses, debts and how much insurance they're going to need to cover them. "A lot can be put into a guaranteed issue format so you can't be turned down and don't have to go into medical underwriting." She suggests that people have 70% coverage.
Marzi finally points out that a lot of what you need in terms of disability and death might be covered through a highly inexpensive group plan that your employer is a part of. She suggests that you check with your HR department in terms of what they offer and what the benefits are. "They are usually able to be purchased with your own dollars at group rates, but they might be a total reward benefit to your employees," she says.
"Disability and life insurance are so fundamental to having a successful lifestyle and career," Marzi adds. "They're all about what you're trying to achieve. We all want to be successful and maintain our lifestyles, and no one wants to think about disabling events. But they happen."