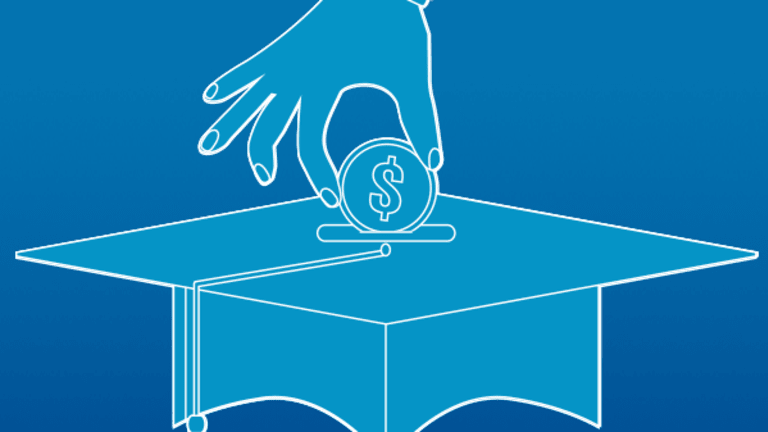 Here's a Shocker, Only 30% of Americans Know What a College 529 Plan Is
Financial advisers who think clients are keenly aware of college 529 savings plans should think again.
Americans are vastly undereducated on not just the merits, but the definition of college 529 savings plans, and that trend could wind up costing any families to overpay for a college education.
Broadly defined, a 529 plan is an education savings plan operated by a state or educational institution geared to aid families to amass funds for future college costs. The plan's title comes from Section 529 of the Internal Revenue Code, which triggered the use of 529 plans in 1996.
How many Americans don't know about such plans?
According to a brand new study from St. Louis-based Edward Jones, only three-in-10 Americans could identify a college 529 plan. Call it disinterest or call it ignorance, but that unawareness is impacting plan usage among U.S. households. The report states that 43% of Americans rely on personal savings to pay for college, followed by scholarships (36%), federal or state financial aid (35%) and private student loans (23%), with 529 plans as the least-used strategy (14%).
"The cost of college is rising annually, and many Americans are trying to identify the best savings strategy to address their needs," notes Kyle Andersen, a principal at Edward Jones, who's responsible for advising clients on college savings strategies. "Most Americans are unaware of the wide array of strategies that exist to help them put their goals into action."
Money managers tend to agree in that most families are unaware of the 529 savings plan and are missing out on how powerful the investment vehicle can be for their child's future education.
"There are two reasons for this," says Dustin Javier, president of Dean Johnson Advisory, LLC in Chicago. "First, 529 plans are state sponsored and are not marketed enough to the general public. As an Illinois resident, I have never seen a 529 TV commercial from either of the two 529 plans nor seen any online advertising whether that be through social media channels."
"Second, financial advisors have strong competition from 529 plans that offer 'direct-sold' plans compared to 'advisor-sold' plans, which unfortunately demotivates some commission-only advisors from talking about 529s with their clients if there is an uphill battle and little revenue potential for the advisor," Javier adds.
Not getting regular advice from a financial professional is a sign that parents don't know much about 529 plans, as financial advisors are often a good source of plan information for clients. "Usually, parents only hear about a 529 Plan from a financial advisor - but the average American might not have a financial advisor," notes Abby Chao, co-founder of CollegeBacker, an online investment advisor explicitly focused on college savings. "That said, the truth is that plan providers and financial advisors aren't enough - the best source for awareness is from your own friends & family."
Any investment account tied to complicated IRS statutes are bound to confuse many parents, as well. "Unfortunately, the complexity of research necessary can be another barrier," Chao adds. "At CollegeBacker, we believe that this complexity is a core reason that less than 10% of parents use a 529, too."
Financial advisors who want to get parents up to speed and engaged with 529 plans should emphasize the "perks" says Kristen Moon, founder of MoonPrep.com, a Smyrna, Ga.-based college applications/admissions consultancy.
"Take the tax benefits," says Moon. "529 Plan contributions can provide that much-needed credit come tax time. In Georgia, joint filers can deduct $4,000 and single-filers can deduct $2,000 when calculating taxable income."
Since each state has their own 529 Plan, the deduction amount does vary state-to-state, Moon states.
College 529 plans also include auto-investments. "That means account owners can set up automatic investments, so they don't have to worry about managing the account month-to-month," adds Moon. "In addition, account holders, may own and fund unlimited 529 accounts for unlimited beneficiaries, and other individuals can contribute to your 529 accounts."
Proper education can prevent individuals from solely relying on scholarships or financial aid, as these strategies can be unpredictable, says Danae Domian, an Edward Jones principal responsible for college savings plans. "Incorporating a 529 plan into an overall college savings strategy will help with long-term planning and allow for flexibility in both annual contributions and recipient eligibility based on individual lifestyle," Jones notes.
The first step in that process is being aware that college 529 plans exist - a step that too many Americans, possibly at significant financial risk, aren't taking.
Click here for the latest business headlines.
Read More Trending Articles:
Stocks Turn Negative on Final Day of May; Crude Oil Plummets Again