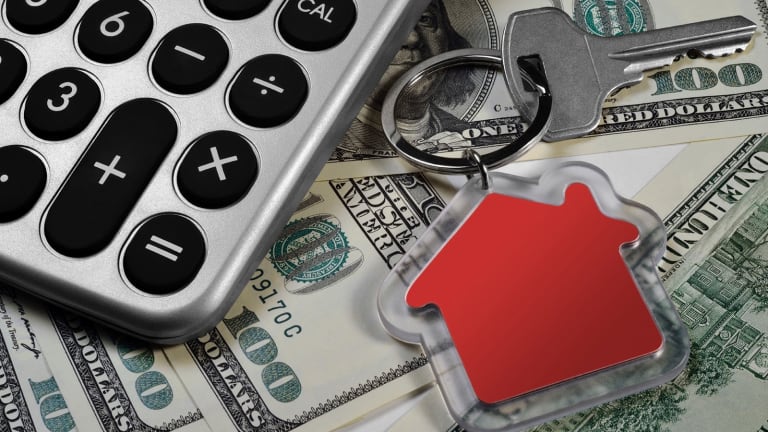 You Don't Know How a Home Equity Line of Credit Works
About four in 10 U.S. homeowners opened a home equity line of credit around the time of the housing crisis. They're about to learn some harsh lessons.
Editors' pick: Originally published Oct. 25.
It isn't the number of people using a home equity line of credit that's a concern; it's the huge percentage that don't understand how it works.
TD Bank Estimates that 43% of homeowners secured a home equity line of credit between 2005 and 2008 -- right around the start of the housing crisis. They did so to renovate a home (38%), consolidate debt (24 %) and purchase a new vehicle (20%). A majority (64%) took out a HELOC loan for more than $50,000.
Unfortunately for those homeowners, they're about to get a tough lesson about the HELOC draw period. During the first ten years of a HELOC, a borrower can borrow money and pay it back as he wishes, with only a minimum, interest-only payment. When those ten years are up, though, that line of credit shuts down and the outstanding balance requires payments to both the principal and interest, which can draw out to as many as 20 years.
Of the folks who took out those loans between 2015 and 2018, 53% have no idea what will happen once that draw period ends. Only 19% know that their payments will go up, while only 23% have a financial plan in place for when that draw period ends.
"If borrowers do not have a financial plan for the end of their draw period they should contact their lender as early as possible," says Mike Kinane, senior vice president of home equity at TD Bank. "A responsive lender will offer multiple ways for you to pay down your line of credit."
It's certainly worth paying it down, too. Greg McBride, chief financial analyst for Bankrate.com, notes that a $30,000 balance at a rate of 3.25% would require a minimum payment of $81.25 during those first ten years. However, that same $30,000 balance on a 20-year repayment schedule of principle and interest more than doubles the monthly payment to $170.16.
"It is this conversion from interest-only payments to principal and interest payments that could pose problems for unsuspecting or ill-prepared borrowers," McBride says, "particularly at a time when household budgets are still very tight and income gains have been hard to come by."
Even TD Bank has found that homeowners are uncertain and confused about the terms and conditions of a typical HELOC. Roughly 33% of those who opened HELOCs before 2011 have no idea when their draw period ends, with Baby Boomers particularly confused at 42%. The majority (63%) of Baby Boomers how a HELOC's expiration will affect their monthly payment, compared to 9% of Millennials. Over half (55%) of Baby Boomers have no plan for what to do when their loan's draw period ends, compared to just 6 % of Millennials.
This isn't great, especially with home equity making up a huge chunk of retirement savings. According to the Center for Retirement Research at Boston College, Americans over the age of 65 often have more cash in their homes than in 401(k)s, IRAs or other investments. The average U.S. homeowner age 65 through 74 has $125,000 in financial assets. By comparison, those same individuals have an average of $150,000 in home equity. That disparity grows to $115,000/$160,000 between the ages of 75 and 84.
The Center also points out that roughly 30% of all income for folks ages 65 through 74 goes into utilities, taxes and upkeep on their homes. Meanwhile, the growth of home values in recent years has only given retirees more equity to work with.
According to the National Association of Realtors, the median existing home price of $234,200 in September was 5.6% higher than it was a year earlier. That marked nearly four and a half consecutive years of price increases, even as the interest rate on a 30-year fixed-rate mortgage actually lowered from 3.79% on October 22, 2015 to 3.52% on October 20 of this year, according to Freddie Mac. Total housing inventory at the end of September rose 1.5% to 2.04 million existing homes available for sale, but is still 6.8% lower than a year ago (2.19 million). Unsold inventory is at a 4.5-month supply, which is still well below the six-month supply that's considered ideal.
"Inventory has been extremely tight all year and is unlikely to improve now that the seasonal decline in listings is about to kick in," says Lawrence Yun, chief economist at the National Association of Realtors. "The market fundamentals — primarily consistent job gains and affordable mortgage rates — are there for the steady rise in first-timers needed to finally reverse the decline in the homeownership rate."
With the U.S. housing crisis at its depths in 2012, according to RealtyTrac, more than 12.8 million U.S. homeowners (29%) were seriously underwater — owing far more on their mortgages than their properties were worth. By the second quarter of this year, that number fell to 6.7 million (11.9% of all mortgaged properties), while the number of equity-rich homes (with at least 50% positive equity) has climbed to more than 12.3 million, or 22% of all mortgaged properties. Meanwhile, 49.7% of homes in foreclosure have at least some equity, the highest percentage since 2013.
"Rising home prices are lifting all home equity boats: bailing out seriously underwater homeowners and enriching homeowners who already have positive equity," says Daren Blomquist, senior vice president at ATTOM Data Solutions, RealtyTrac's parent company. "While that national trend is consistent in most markets across the country, there are still some local markets and sub-markets that have been largely left behind by the housing recovery and which still have a high percentage of underwater homeowners."
As a result, the value of home equity lines of credit dropped $21 billion during the last year, to $478 billion of all U.S. debt, according to the Federal Reserve Bank of New York. That's less than U.S. credit card debt ($729 billion), auto loan debt ($1.10 trillion), student loan debt ($1.26 trillion) and mortgage debt ($8.36 trillion). It was also the only large segment of U.S. debt to decrease year over year. Not surprisingly, its 2% delinquency rate is a fraction of the 7.2% of credit card bills paid late and 11.1% of student loans that have fallen behind.
Yet all isn't lost for HELOC borrowers facing the end of their draw period. A quarter plan to refinance their HELOC into another loan, with 35% planning to use their equity as an emergency fund, 27% plowing it back into their homes through renovations and 26% planning to use it to travel.
"HELOCs can be a smart and flexible way for consumers to make home renovations, consolidate debt, pay for education, or deal with unexpected expenses," Kinane says. "It's important that HELOC borrowers plan ahead and review their contract to determine the best course of action based on their current and future financial situations."