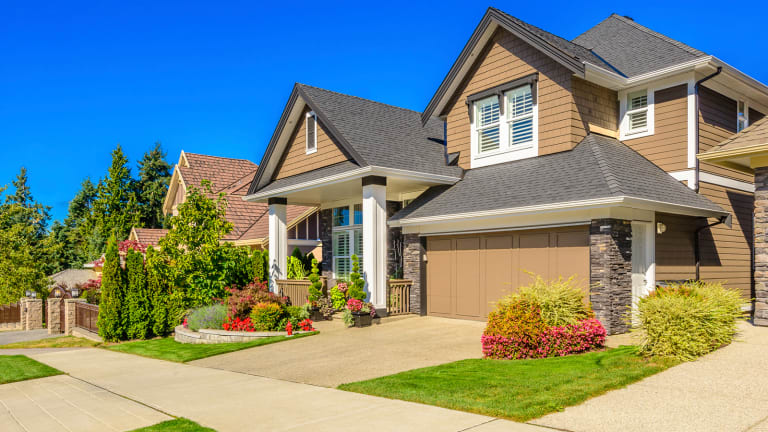 Why the 2015 U.S. Housing Market Is the Best One Since 2006
The U.S housing market is on fire - be ready to pounce if you're a buyer.
NEW YORK (MainStreet) - Thanks to robust demand and an ample supply of homes for sale, the U.S. residential real estate market is operating on all cylinders. In fact, Realtor.com calls it the "best buying season since 2006."
"Although demand has been strong all year, in June we're finally beginning to see an uptick in supply as sellers become more confident about home prices," said Jonathan Smoke, chief economist at Realtor.com.
Realtor.com also reports that first-time buyers are lining up to buy new homes. 65% of older Millennials (ages 25-34) say they expect to buy a home within three months - up 12% from the start of 2015. The "hottest" markets include San Francisco, Denver, Dallas, and Boston, the company states. Additionally, the median list price increased to $233,000, up 7% year-over-year and up 2% on a month-to-month basis.
As usual, though, it's buyer beware no matter how strong the housing market. "Any buyer whose agent says they are in a 'hot market' should be wary," says Brad Chandler, CEO at Express Homebuyers USA, in Springfield, Va. "Buyers should make sure the real estate agent isn't setting them up to jump at the first opportunity presented, without really understanding the client's bargaining power."
In any given area, there are multiple markets and nuanced metrics that go into pricing particular properties.. 
"But the only market that really matters to the buyer is the market in their specific price range and target location, and maybe even style of house, if they are dead set on buying a colonial, for example," Chandler said. 

The smart buyer will ask his agent to let him know what the "months of supply" are for only those variables, Chandler adds. "Months of supply" is a measurement of how long it would take to deplete a certain market if no further inventory were to enter that market. A value between one and four months is a sellers' market, while above four and under six is generally considered neutral, and above six is a buyers' market."
Chandler says that a good agent should know how to calculate 'months of supply' within a meaningful population.
Rob Williams, a real estate agent at D.C. Home Buzz, a Washington, D.C.-based real estate company, says buyers need to jump fast on a house they love, and one they can afford. "Buyers need to get to the point where they can recognize a good deal quickly," Williams says. "This can only be done by hitting the pavement and looking at houses so buyers become familiar with the housing inventory that's out there."
A good real estate agent can help on that front. "Buyers cannot afford to wait until after the open house to make an offer," he adds. "A good agent gets their buyers into a house the same day it comes on the market. If it's the right house for the buyers, a strong offer should be made the same day."
It's also a good idea to plan ahead and know what deal you're getting as a buyer. "Make sure that you lock in to your rate and get it in writing," advises Melissa Cohn, a mortgage services professional in New York City. "You don't want to see a higher rate at closing."

To get a real jump on a great house in a new market, look for off-market and pre-market deals. "The best way to beat the competition is to find homes for sale before they even hit the general market," says Williams. "Places like Top Agent Network and good real estate agents can help buyers find homes for sale before they're even offered to the public."
Yes, it's a hot real estate market right now. But that also means a shifting landscape for buyers, who should do their homework and be ready to pounce when a good deal pops up.