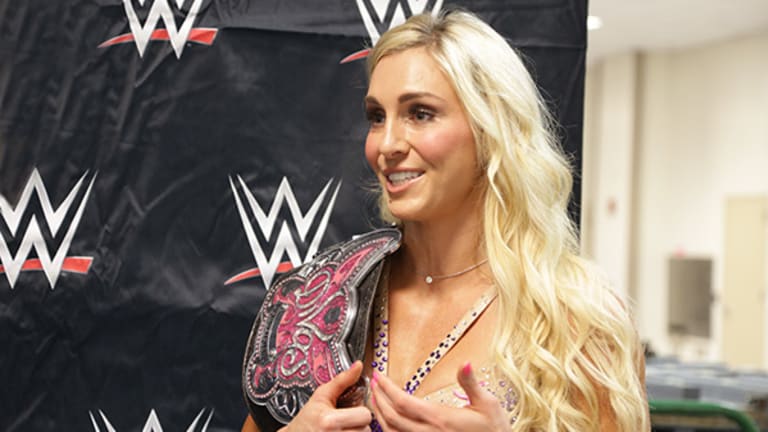 Why People Keep Buying Homes in These 5 Big Cities With the Worst Weather
See people tromping through six-foot snow to look at a historic Massachusetts home and understand that bad weather doesn't automatically mean a poor real-estate market.
NEW YORK (MainStreet) — House-hunters who come to Boston will find a good local economy, world-renowned universities and a championship NFL team — but the six feet of snow that have fallen recently aren't exactly a selling point.
"I was just saying to someone: 'I wonder how many listings we're going to have this spring from people who want to get out? Because there are always some after a bad winter.' And the person replied: 'Yeah — me,'" says Judy Moore, a suburban Boston real-estate agent and past president of the Massachusetts Association of Realtors.
Weather isn't the only factor Americans look at when deciding where to live, but here's a look at five cities that real-estate site Zillow found have the worst climates among America's 25 most-populous metro areas.
"A lot of different factors impact housing, but no one is going to turn down nice weather," says Zillow economist Svenja Gudell, who analyzed historic records to determine which communities have the worst climates.
Read More: 5 Cities With Best Weather Include One With Homes Selling Below Median
Surprisingly, most cities made the list due unbearably hot summers rather than bitter-cold winters, but Gudell says that's because Zillow's study looked at cities with the largest populations. "I went to school in Rochester, N.Y., and I can attest to the fact that we didn't have a lot of pleasant weather there," she says.
Still, bad weather doesn't automatically equate to a poor real-estate market.
Moore has had around a dozen would-be buyers troop through the snow in recent weeks to check out a historic $1.2 million house and barn, parts of which date back to 1730. "I've had people from Florida and California look at the place and they say: 'Wow, this is a lot of snow' — but they're still looking at it," she says.
Look below to check out the markets that Zillow found have the fewest average number of good-weather days per year among major U.S. metro areas.
The study defined "good weather" as any day with no rain or snow, median temperatures of 55 to 75 degrees Fahrenheit and no period when the thermometer hits 85 degrees or falls to 45 degrees.
All meteorological data come from the National Oceanic and Atmospheric Administration and Weatherbase.com, while dollar figures refer to Zillow's estimated median property values for all residences in given community (whether for sale or not) as of December.
U.S. city with the fifth-worst weather: San Antonio
Average number of pleasant days per year: 74.2
People who live in San Antonio always remember the Alamo — and better not forget the sunscreen, either.
That's because the home of the Alamo Mission has plenty of hot, humid days, including 114.2 during the typical year the mercury hits at least 90 degrees. Temperatures also generally drop below freezing 20.8 days a year, while there are usually 81 days that have precipitation.
If that doesn't faze you, the Lone Star State's third-most-populous metro area offers great home prices, with a median property value of just $144,800. That's well below the $179,200 U.S. average.
"You can get a really nice house in San Antonio for [a low price] as long as you're willing to deal with some hot and muggy weather," Gudell says.
U.S. city with the fourth-worst weather: Boston
Average number of pleasant days per year: 73.6
About the only thing that feels baked in Boston these days is the beans.
New England's largest metro area normally gets some 42 inches of snow annually, but has seen roughly twice that amount in less than a month.
Historically, there are 126 rain or snow days a year, as well as 97.7 ones where the mercury drops below freezing. You can also expect 12.5 days per year when temperatures get into the 90s or higher.
Still, Boston's tech economy and world-famous hospitals and schools make for a strong housing market, with a median-priced residence worth $370,000.
"All of the big metro areas on the East Coast have a large concentration of jobs and people moving there, so you have plenty of housing demand [even though] you're hit with a lot of wintry weather," Gudell says.
U.S. city with the third-worst weather: Las Vegas
Average number of pleasant days per year: 73
It's good bet you'll see plenty of hot temperatures in Las Vegas, as America's gambling capital sits in the middle of the Mojave Desert.
Sin City sees an amazing 131.3 days per year on average when the mercury rises to at least 90 degrees. Add in 26.5 days with precipitation and 7.5 when temperatures fall below zero and Vegas weather is about as much fun as losing your shirt in a casino.
On the upside, Las Vegas offers relatively low home prices because it was one of the hardest-hit cities during the housing bust. Although property values have rebounded sharply over the past two or so years, a median-priced Vegas residence still costs only a modest $185,600.
"Las Vegas home prices are starting to come back, but they're not there yet," Gudell says.
U.S. city with the second-worst weather: Charlotte, N.C.
Average number of pleasant days per year: 71.7
Move to Bank of America's hometown and you can bank on seeing plenty of hot, humid weather.
That's because North Carolina's largest metro area has 109.9 days a year on average with precipitation, as well as 35 when the temperature hits at least 90 degrees. Add 65.2 days when the mercury drops below 32 and Charlotte residents see a web of weather problems.
Read More: 3 Best U.S. Real Estate Markets for First-Time Home Buyers in 2015
On the other hand, locals enjoy a generally robust economy and modest home prices, with a median residence worth $158,100.
"Charlotte has a moderate-priced housing market, but it's extremely hot during the summer and has a lot of thunderstorms too," Gudell says.
U.S. city with the worst weather: El Paso, Texas
Average number of pleasant days per year: 54.5
Out in the West Texas town of El Paso, you might fall in love with a Mexican girl — as in Marty Robbins' 1959 chart-topping tune — but just make sure that her place has air conditioning.
After all, the community has such a hot desert climate that Zillow found it has the absolutely worst weather of any major American city. "El Paso is certainly a 'hot' market to live in — literally," Gudell says.
The Sun City, as locals call it, has 90-degree or higher temperatures 107.3 days a year on average, with 55.8 freezing days thrown in for good measure. El Paso also typically has 49 days a year with precipitation.
But if you can stand all of that, El Paso combines a decent local economy with low-cost housing. A median home costs just $109,300, the lowest price of any market on Zillow's list.
— By Jerry Kronenberg for MainStreet