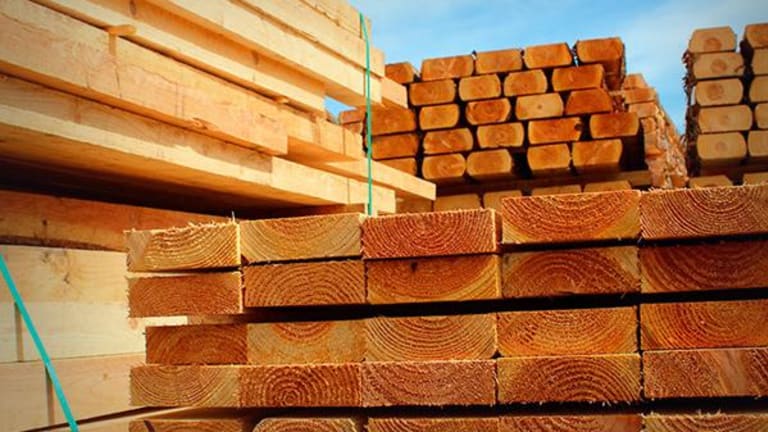 What the May Housing Start Slump Means for the Summer Market
Housing starts were way down in May, but real estate professionals aren't worried. Should they be?
May was a problematic month for the U.S. housing sector: a dismal monthly housing starts report from the U.S. Commerce Department showing new home starts were down by 5.5% for May (they were expected to rise by 4.1%).
One piece of good news is that buyers aren't the problem - the lack of firepower on the supply side of the equation is the real culprit.
"While the U.S. real estate market is still not back to normalized housing production, the lack of skilled labor and the slow delivery of lots, often still hampered by bureaucracy, constrains supply," says David Rice, founder of New Home Star, a national real estate sales management and consulting firm. This constraint reduces the overall size of the market by not delivering to the level of demand and it may also drive up pricing, he says. "With limited supply, home builders need more profit per home to hit profit targets," he says.
This constraint reduces the overall size of the market by not delivering to the level of demand and it may also drive up pricing, Rice says. "With limited supply, home builders need more profit per home to hit profit targets if fewer units are delivered," he adds.
It's all about the simple economics of supply and demand that need to play out, Rice explains. "Our current industry condition sees more risks on the supply side than the demand, and savvy builders will continue to work through those issues and innovate new solutions," he says.
Still, the May numbers throw cold water on any big run-up in U.S. home sales in the coming months, experts say.
"Housing starts and building permits have been trending down for the last couple of quarters," says Andy Kaufman, a senior portfolio manager at Community Capital Management, in Ft. Lauderdale, Fla.
While seasonality could be a factor, the bigger industry driver is higher interest rates causing consumers to pull back from the housing market in general, Kaufman states. "As households look at their balance sheet and figure out what they can afford, the increase in mortgage rates following the November election has caused a pull back in starts and permits," he notes. "As rates move lower, this data point should normalize back to trend."
On the ground, real estate professionals see a rational reason why home starts were so weak in May and could be in June. "From dealing with builders, I hear a lot of talk of increasing labor and materials costs as well as the unavailability of land," says Susan Bozinovic, a professional Realtor with Century 21 Town and Country, in Northville, Mich.
To compensate for increasing costs, builders aim to build more expensive homes because the markup on them is greater, so they can recoup their upfront faster, Bozinovic explains. "Likewise, unavailability of land is compensated by building bigger houses on smaller subdivisions," she says.
"However, as the supply of expensive homes goes up the pool of higher-income buyers shrinks," she adds. "So the speed with which they can populate a subdivision slows, hence the slowdown in new permits. This dynamic is putting price pressure on existing homes in the $140,000-$250,000 range, which is where a lot of selling action is at right now in Michigan."
One area where new housing starts don't seem to have an impact on the nation's real estate market is mortgage applications. The Washington, D.C.-based Mortgage Bankers Association Builder Application Survey data for May 2017 shows mortgage applications for new home purchases rose by 15% compared to May, 2016. Mortgage applications were also up 4% from April to May, 2017.
"Following a decline in April, applications for new homes slightly rebounded month-over-month in May," says Lynn Fisher, MBA's vice president of research and economics. "While March has signaled the peak in applications for new homes for the last two years, we may see more sustained activity throughout the balance of this year as demand for new homes continues to increase and strong house price growth continues to motivate homebuilding."
There's some more "silver lining" news for home buyers this week, despite the downward-trending housing starts report. "Even though housing starts fell in May, the good news for buyers is that the number of completed new homes is up," says Joseph Kirchner, senior economist at Realtor.com.
With completions up 5.6% from last month and 14.6% from a year ago, the new homes prevent the number of properties the market from falling too rapidly, Kirchner explains. "Unfortunately, it is probably not enough to stem the steady decline of homes for sale that is contributing to accelerating prices and bidding wars across the country," he says.
That's not good news for younger, Millennial-aged homebuyers.
"The shortage of homes is so acute at the low end of the price range that it is affecting overall sales of new and existing homes," Kirchner notes. "Compared to a year ago, the sales of properties under $250,000, which is approximately the current median price, fell 9% but rose 8% for properties above $250,000."
"As prices continue to go up, Millennials, who make up the largest segment of buyers, will find it more difficult to take the homeownership plunge," he adds.
There may yet be another twist in that scenario, says Ian Atkins, a financial analyst at FitSmallBusiness.com.
"The decrease in housing starts may be good news for current homeowners," he says. "New inventory isn't hitting the market as quickly as new buyers, with some builders attributing this to a difficulty finding suitable lots and laborers."
Millennials also now have more working years under their belts, as the housing crash is fading from their memories, and they're entering the employment market in force, Atkins notes. "The influx of Millennials, historically low mortgage rates, and decline in housing starts will likely mean a strong market for sellers in the months to come."
Larger economic issues are at play, as well. "Increases in the US homeownership rate tend to lag unemployment rates, Atkins adds. "If unemployment rates remain low, there's no reason to think ownership rates wouldn't tick upwards."