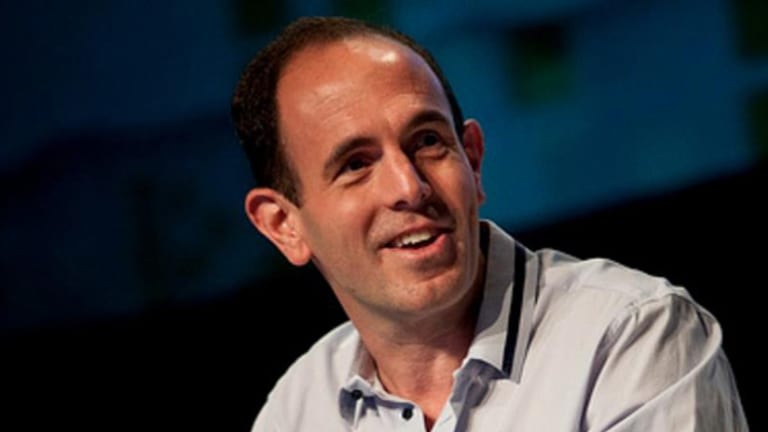 This Startup Could Help You Sell a Home with a Few Mouse Clicks
OpenDoor.com is working on selling houses in three days with no real estate agents or repairs — heck, you might not even have to sweep the floor.
NEW YORK (MainStreet) — How'd you like to sell your home in three days with just a few mouse clicks? No real estate agents, no repairs — heck, you might not even have to sweep the floor.
If San Francisco start-up OpenDoor.com has its way, that'll be the future of real estate.
"A house is the largest asset that many people have, but selling it is a stressful, painful process that's been largely untouched by technology. We think we can change that," says Eric Wu of OpenDoor, which aims to buy homes practically sight unseen.
OpenDoor, which began operations recently in its first market (Phoenix, Ariz.), allows sellers to enter some basic information over the Web, then runs some quick analytics on a property and comes back with a purchase offer — usually within minutes.
If you accept, the company can close the sale in as little as three days, although OpenDoor might do an on-site inspection to verify the home's condition. (It also studies any online photos it can find from Google Street View or other sources.)
Wu, who serves as OpenDoor's CEO, says the firm generally offers "a few percentage points" below fair-market value, while sellers also pay a 5.5% "convenience charge" and much of the closing costs.
But in exchange, OpenDoor will buy the property quickly and handle needed repairs, then put the place back on the market, cover the carrying costs until a buyer emerges and pay any real estate commissions on the resale. It's sort of like selling your car to a dealer rather than unloading it yourself.
Wu says OpenDoor wants to not only eliminate the hassles involved in selling a property, but radically shorten the 92 days it takes today's average homeowner to find a buyer and close a deal. "Our goal is to take what's now a complex process and make it simple," he says.
Initially, OpenDoor will buy only homes that are in decent shape and built since 1960, as older properties can vary so much in condition that OpenDoor's software can't produce accurate bids.
In fact, Wu says the company chose Phoenix as its initial market because Arizona's capital has lots of post-1960 homes. So do Portland, Ore., and Dallas — two other markets the company plans to enter in the coming months.
But Wu says OpenDoor hopes to eventually refine its software enough to bid accurately on any home in America — sight unseen, with no inspection needed.
The firm, which has raised $10 million in venture capital, already has the backing from a bevy of A-list entrepreneurs.
Wu, one of the company's four co-founders, is a former top executive of online real-estate giant Trulia. Fellow co-founder Keith Rabois (pictured) previously held senior roles at PayPal, LinkedIn and Square, while other executives and investors reportedly include top veterans of Facebook, Twitter, YouTube and other online giants.
Wu says OpenDoor aspires to do no less than completely revolutionize the home-selling process, one day offering property owners prices comparable to what they'd get through the traditional sales process — just without the headaches.
"We think there's an opportunity to reinvent the home shopping and buying experience," he says. "We want to fundamentally change the way people fund, purchase and sell real estate."
— By Jerry Kronenberg for MainStreet