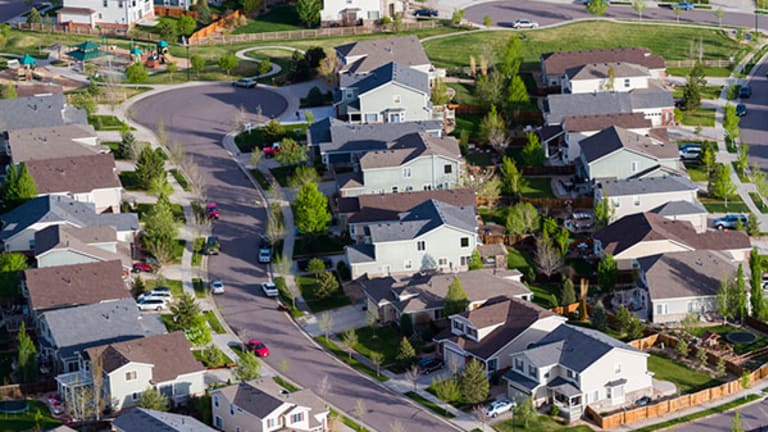 The Hottest Neighborhoods in America: Most Searched, Sought After and Selling Homes Fast
Newer homes in these hot ZIP codes sell for nearly twice the national average.
NEW YORK (MainStreet) — The rubble from the housing collapse has been swept up for the most part. While some bones of foreclosures remain in neighborhoods still working to recover, the economy is gradually improving, home sales are rising and mortgage rates remain low. All of which are expected to drive the housing industry to even further gains in 2015.
Some neighborhoods spark even more interest and demand, creating supercharged sellers markets, according the volume of searches on Realtor.com.
"The hyper-local markets on this list demonstrate the wonderful diversity of real estate demand across the country," Jonathan Smoke, chief economist for the Website hosted by the National Association of Realtors (NAR). "Median list prices in these most-searched neighborhoods are near $400,000, well above national median of $214,000, as well as their respective metro medians. Homes in these communities are moving quickly as the aggregated median age for the group is almost half of the national median of 90 days."
Newer homes with higher prices in popular neighborhoods – a perfect combination if you are a seller; a massive challenge for in-the-market buyers.
Smoke says the hottest neighborhoods in America, based on searches as well as ZIP-level visitor statistics are (showing rank, market, ZIP Code, median list price and local point of interest):
Orlando, Fla., 32801, $276,000, Thornton Park District
Las Vegas, 89138, $380,000, Red Rock Resort and Spa
New Orleans, 70124, $398,000, New Orleans City Park
Fort Worth, Texas, 76109, $380,000, Fort Worth Zoo
Savannah, Ga., 31401, $284,000, Savannah History Museum
Fort Wayne, Ind., 46845, $146,000, Pine Valley Country Club
Raleigh, N.C., 27617, $268,000, William B. Umstead State Park
San Diego, 92106, $974,000, Historic Lighthouse Point Loma
Chicago, 60646, $398,000, Edgebrook Golf Course
Columbus, Ohio, 43212, $298,000, Columbus Fish Market
For these neighborhoods in particular, as well as housing in general, the outlook for 2015 is upbeat, despite the fact that the percentage of first-time homebuyers fell to the lowest level in over twenty years in 2014.

WATCH: More personal finance videos on MainStreet | More videos from Ross Kenneth Urken
View Today's Auto Loan Refi Rates
"But the first-time buyer share is showing signs of modest improvement by the year-end," said Lawrence Yun, NAR Chief Economist. Yun believes federal policy initiatives including relaxed lending standards and new low down-payment programs introduced just this month will have a positive impact in the New Year.
--Hal M. Bundrick is a Certified Financial Planner and contributor to MainStreet. Follow him on Twitter: @HalMBundrick