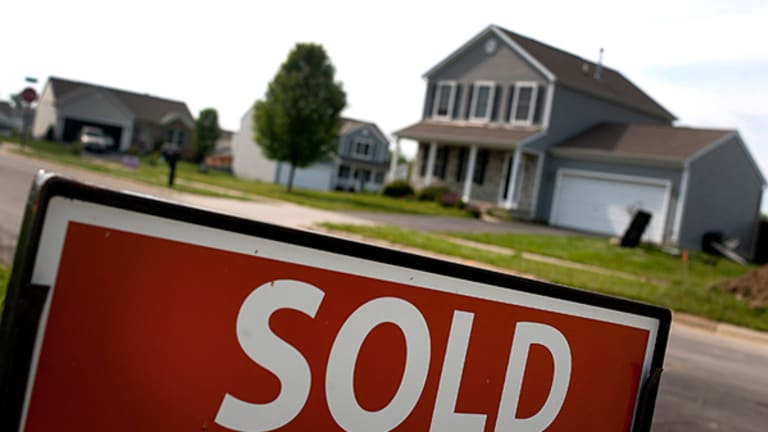 Slowing Housing Recovery Becomes More Apparent in New Report
Existing home sales softened in August.
NEW YORK (MainStreet) — Evidence of a slowing housing recovery continues to build.
This week, the National Association of Realtors released existing home sales for August, which fell 1.8% to a seasonally adjusted annualized rate of 5.05 million homes, compared to 5.14 million in July, a 5.3% year-over-year drop. Existing home sales represent closed transactions. Since a home's closing process could take up to two months, these numbers give a window into how the market fared in the past.
Lawrence Yun, chief economist at the National Association of Realtors, said fleeing investors contributed to the drop in existing home sales.
"There was a marked decline in all-cash sales from investors," he said. "On the positive side, first-time buyers have a better chance of purchasing a home now that bidding wars are receding and supply constraints have significantly eased in many parts of the country."
Cash-only sales accounted for 23% of transactions in August, compared to 29% in July. Investors tend to avoid the mortgage process and finance deals with cash instead.
Investors are also hungry for buying homes on the cheap via distressed or foreclosed properties, which have been declining lately, representing only 8% of sales in August, compared to 12% during the same time last year. Fewer bargains push more investors to the sidelines.
One of the biggest threats to the housing market still remains the slow job recovery and lack of wage growth. The Bureau of Labor Statistics said average hourly earnings rose 2.1% over the past year, while the inflation rate remains at 2%.
"The largest barrier to home ownership is saving for a down payment, more so than the ability to obtain a mortgage," said Trulia's chief economist Jed Kolko.
Still, a lack of inventory is also causing issues for the market. Monday's report said total housing inventory fell 1.7% in August to 2.31 million homes on the market, amounting to a 5.5-month supply.
"Inventory looks to be 15% below normal levels," Kolko added.
The combination of an inability to save for a mortgage and a lack of inventory is pushing up rental demand. "Rentals aren't reflected in the existing home sales numbers," Kolko said.
Dwindling inventory stems in part from softening home prices. Homeowners may opt to list their home on the market in the future with the hopes of scoring a higher price. As reported last month, the S&P Case-Shiller Index, which measures home prices of 20 metropolitan cities, rose only 1% in June and is up 8.1% since last June.
"As long as solid job growth continues, wages should eventually pick up to steadily improve purchasing power and help fully release the pent-up demand for buying," Yun added.
- Written by Scott Gamm for MainStreet. Gamm is author of MORE MONEY, PLEASE.