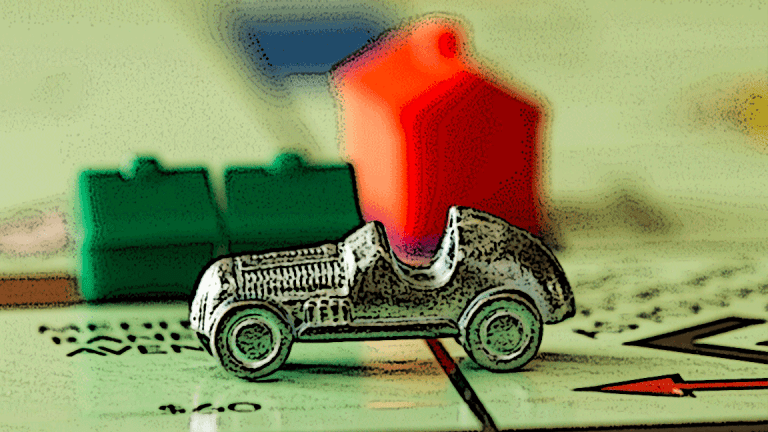 In Your 60s: Refi or Reverse Mortgage?
With millions of Americans short of cash heading into retirement, a reverse mortgage may not be a luxury - it could be a necessity.
There's plenty of evidence indicating tens of millions of retirees will be woefully short on retirement savings in the next few decades.
According to the World Economic Forum, the total estimated retirement deficit across the globe over the next 30 years amounts to $400 trillion. Concentrated even among relatively six prosperous nations, including the U.S., Japan, Netherlands, the U.K. Canada, and Australia, the total retirement savings shortfall stands at $234 trillion.
In the U.S., 40 million U.S. households have no retirement savings, according to a recent report from the National Institute on Retirement Security. The NIRS also notes that 80% of U.S. households have savings less than their annual income.
With such a large gap between the amount of money U.S. adults need in retirement and what they've actually saved, the pressure to find cash - and fast - for Americans aged 60 and higher is heating up.
One option is for retirees to refinance their mortgages, especially before interest rates go higher. That helps them reduce their monthly payment and save money over the course of the life of the loan. That also allows them to maintain full ownership of the home and eventually pass along the asset to heirs. 
Another option - reverse mortgages - has new rules and its fair share of promoters and detractors. But many financial experts say that reverse mortgages do come through where needed most - adding to the financial coffers of retirement-minded U.S. homeowners who really need the money.
Largely defined, a reverse mortgage, also known as a home equity conversion mortgage (HECM), is a financial product for homeowners 62 or older who have accumulated home equity and want to tap into it to supplement retirement income. Borrowers are not burdened with a monthly mortgage payment but still have to pay taxes and insurance on the property and continue to use it as their primary residence.
Reverse mortgages are an effective strategy to create retirement cash flow, as long as consumers know the risks.
"A reverse mortgage can be a great financial tool; however, they are quite controversial," says Michael Dinich, founder of Your Money Matters, in Sayre, Pa. "Unfortunately, there has been some abuse and bad sales in the mortgage industry. Yet for individuals that understand the reverse mortgage, they can be a great way to pay off debt or increase retirement income."
Dinich states the federal government rules that borrowers be at least age 62 to purchase a Federal Government FHA insured reverse mortgage. To get such a mortgage through Uncle Sam, "the borrower has to attend counseling, received certain disclosures on fees, and has a right to rescind after signing," he says. "Additionally, the federal government has certain rules about costs and some consumer protections."
Anyone trying to get a reverse mortgage younger than age 62 would have to pursue a non-FHA mortgage, Dinich adds. "These mortgages would not comply with FHA guidelines and the borrower would need to be extra careful that they understand the contract," he says. "It's likely they are not going to have the same protections as they would under a federally insured loan."
There is a big benefit in taking a reverse mortgage out relatively young, as well. "The proceeds could use to pay off debt and bolster retirement savings," Dinich says. "Also, at younger ages, life insurance is still cost-effective, so it is likely an insurance policy could be purchased to pay off the mortgage at death."
The disadvantage to a reverse mortgage at younger ages is that the loan balance will grow and it can eat up equity in the home. "If the borrower decides years later they want to move to downsize or be closer to family, they could find they are now upside down in their home," Dinich adds.
Is there a perfect scenario when taking a reverse mortgage?
"An ideal candidate for a reverse mortgage candidate would be a person who is just at the minimum eligible age, has done proper retirement planning and saving and who owns his or her home outright, or maybe with a relatively small mortgage balance," says Chris Downey, president of Harbor Mortgage Solutions, Inc., in Braintree, Mass.
Be careful going forward with a reverse mortgage, though. Closing costs are typically higher than conventional," Downey adds. "Typically, a HELOC or conventional loan has a clear advantage in this category."
The property must also be the owner's primary residence. "Second homes and investment properties don't qualify," Downey says.
There are some timely caveats with reverse mortgages, says Casey Fleming, author of The Loan Guide: How to Get the Best Possible Mortgage.
"Many of the rules changed dramatically on October 2," Fleming sayas. "We're still learning the implications, but the three biggest changes are as follows:
For most borrowers, the up-front mortgage insurance premium rises from 0.5% to 2.00% of the maximum claim amount.
The annual mortgage insurance dropped from 1.25% to 0.50% of the outstanding balance.
The Initial Principal Limit (the amount you can be advanced initially) dropped significantly. "That's by at least 20% for most folks, and more for others," Fleming notes.
Ultimately, Fleming takes a "two-sides-of-the-coin" outlook on reverse mortgages.
"Reverse mortgages are expensive and they do eat into equity," he says. "On the other hand, if a senior is having trouble meeting basic expenses and has equity, a reverse mortgage can provide cash flow when it is most crucial."
"Also, if a senior is going to be forced to sell because they can't afford to live in their home, a reverse mortgage can be used to keep them in their home, and may help the family benefit from appreciation and escape capital gains taxes."
Lastly, even if a senior has an investment portfolio and doesn't need the cash, a reverse mortgage structured as an equity line would help the senior avoid having to sell stocks in a down year.
"Overall, a reverse mortgage can be very useful as a financial planning tool," Fleming says.
More of What's Trending on TheStreet: