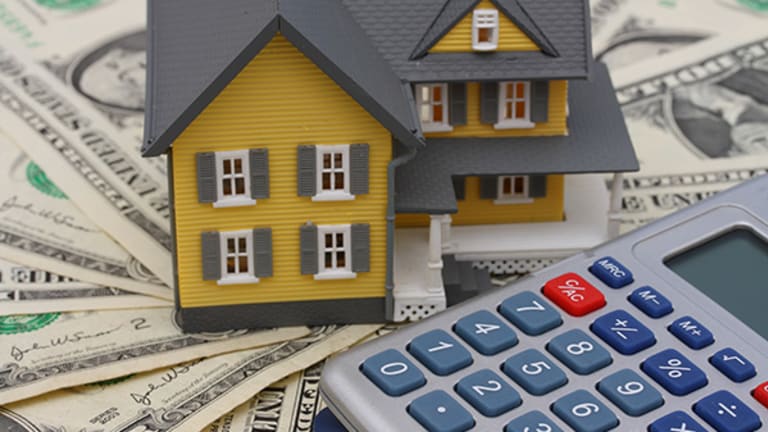 Reverse Mortgages Can Give Homeowners a Cash Infusion, but There Is a Downside
A bombardment of advertisements is exhorting retirees to take out a reverse mortgage for income in their golden years. But it's important to understand clearly how they work.
Your Money, Your Retirement, and the 2016 Presidential Election - What changes will you need to make to your portfolio should Hillary R. Clinton become president? What happens to your investments should Donald Trump become president? Join us on September 12 as our panel of the world's top financial experts provide trusted information on the investment risks and opportunities that arise with the upcoming presidential election in November. [Learn more about the event and RSVP.]
Editors' pick: Originally published August 25.
CORRECTIONS AND CLARIFICATIONS: Originally, the article below stated, "Under the arrangement, investors offer homeowners annuity-type payments for their homes, in exchange for the title of the home after the owner dies." But in reverse mortgages, a homeowner does not relinquish title to the home. In addition, a reverse mortgage becomes payable in circumstances other than the owner's death. Changes have been made to paragraph four to reflect this change. It also stated, "Reverse mortgage homeowners are allowed to retain homeownership, with no mortgage payments." But homeowners do not relinquish title of their homes, as the sentence implies. Changes have been made to paragraph seven. It also stated, "Through a HECM, you can buy your primary residence if you're able to use cash on hand to pay the difference between the HECM proceeds and the sales price plus closing costs for the property you're buying." Homeowners do not use reverse mortgages to finance the purchase of their primary residences, as the sentence implies. Changes have been made to paragraph eight. It also stated, "As for those costs, they can add up. Costs such as closing fees, lender fees, and insurance tend to be high for reverse mortgages. What's more, they aren't paid up front: they're represented in the offer for a reverse mortgage as reduction in the net amount to which you're entitled. Not surprisingly, many seniors are getting gouged." But homeowners have the option of considering different lenders, and fees may vary. The U.S. Department of Housing and Urban Development regulates fees. In addition, homeowners are protected by mortgage insurance premiums. Changes were made to paragraphs 10 through 13.
It's been a soul-degrading presidential election year, but it won't end after Nov. 8. Expect to see at least a few failed politicians touting the benefits of reverse mortgages on late-night TV.
Under the arrangement, homeowners borrow against the value of their homes. The loan comes due when the home is sold or no longer used as a primary residence. It may also come due when homeowners don't meet property or insurance payments.
Borrowers or their estates must not pay more than the loan balance or home's value. A reverse mortgage can be a good financial decision in the right circumstances. 
The home is still the biggest asset owned by most Americans. The Commission on Retirement Security and Personal Savings recently reported that there's $12.5 trillion in home equity in the U.S. as compared to $14 trillion in retirement assets. It's likely that retirees will increasingly tap their home equity to make ends meet.
Under a reverse mortgage, homeowners 62 and older leverage their home equity to extract cash from their homes without having to make a mortgage payment. Reverse mortgage lenders take over the payments and recoup their investment once the home is sold, typically after the homeowner or a surviving spouse moves out of the home or passes away.
Seniors rely on reverse mortgages to supplement Social Security and other existing income sources, cope with unexpected medical expenses, pay the college costs of grandchildren, take a long vacation, even purchase a new home. From an investment standpoint, the cash infusion of a reverse mortgage also can be used to buy stocks, bonds, mutual funds or insurance policies.
Homeowners never relinquish title to their homes. The reverse mortgage enables seniors with insufficient income to tap their home equity without selling their domicile. Moreover, the income can make it possible for a retiree to delay taking Social Security payments in favor of larger payments down the road.
The only reverse mortgage insured by the U.S. government is called a Home Equity Conversion Mortgage (HECM), and it's only available via an FHA approved lender. To learn the rules and eligibility criteria, you can search online for a HECM counselor or call (800) 569-4287 toll-free.
However, a reverse mortgage leaves a considerably diminished inheritance for your survivors. Also, if you don't plan to stay in your house for at least five years after taking out a reverse mortgage, it makes little sense to bear the costs and hassle.
Borrowers can pay closing fees up front. Also, homeowners may want to consider different lenders as their fees may vary. 
For HECM reverse mortgages, mortgage insurance premiums protect borrowers and lenders. If a loan servicing company can't meet its obligation, the Federal Housing Administration (FHA) ensures that the borrower receives remaining reverse mortgage proceeds. Insurance protects the borrower or estate from owing more than the sale price by covering any losses experienced by the lender.
The amount withdrawn during the initial year determines the mortgage insurance premium at closing. The mortgage insurance premium is also calculated on an annual basis equal to 1.25% of the outstanding loan balance. The FHA, part of the U.S. Department of Housing and Urban Development (HUD), provides mortgage insurance on loans made by FHA-approved lenders throughout the U.S.
There are costs to reverse mortgages, although HUD limits origination fees to 2% of the first 200,000 of the maximum claim amount plus 1% of additional home value but not exceeding $6,000 total. Lenders may charge at least $2500 on lower value homes, but they may also waive or reduce origination fees.
The reverse mortgage market is growing and increasingly complex, with a myriad of available varieties. If you're interested in reverse mortgages, contact a U.S. Housing and Urban Development Agency certified reverse mortgage counselor who can help you choose the reverse mortgage that's right for you. Also consider consulting the financial advisors at Charles Schwab, TD Ameritrade, or T. Rowe Price.
---
A blistering financial storm is about to hit our shores. When it hits, weak companies and their investors will be washed away. You need to put yourself on solid ground. And that doesn't just mean changing your investment allocations or loading up on cash. I'll show you how to protect yourself and prosper when you click here.
John Persinos is an editorial manager and investment analyst at Investing Daily. At the time of publication, he owned none of the stocks mentioned. Persinos appears as a regular commentator on the financial television show "Small Cap Nation." Follow him on Twitter.