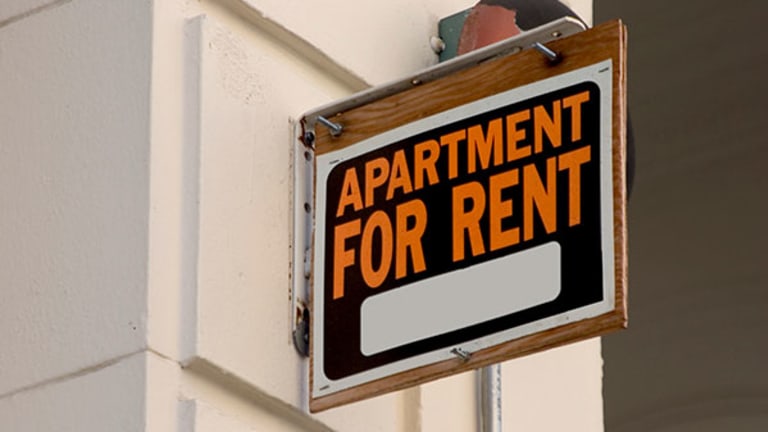 Renting Still Cheaper Than Owning in Major U.S. Markets, Despite Low Mortgage Rates
Despite historic-low mortgage rates, it's still cheaper to rent than own in most major U.S. cities, according to a new report.
Despite historic-low mortgage rates, it's still cheaper to rent than own in most major U.S. cities, according to a new report.
Editors' pick: Originally published Sept. 19.
With interest rates hovering near historic lows, it might seem like the ideal time for renters to jump into the homeownership market and perhaps spend less money each month to own a home than they do to rent one. But a new report shows that scenario may be more fantasy than reality - at least in the country's biggest markets.
The average monthly cost of owning a home is 28% higher than renting in major U.S. markets, according to a recent report by Robert W. Baird & Co.
Of 28 U.S. markets surveyed, only four showed it was cheaper to own a home than rent one, the report said.
"Home prices have gotten close to what we saw at the peak of the market," said Robert Rulla, a director at Fitch Ratings. "The magnitude of home price increases has been higher than rental increases."
The study focused on four- and five-star properties in the rental and homeownership markets to ensure an apples-to-apples comparison and to address the surging demand for housing in major cities.
"Younger generations just don't want to commute like past generations have - they want to live in cities, near restaurants and bars, where they can work and play in the same area," said Drew Babin, a senior research analyst at Robert W. Baird. "While there's a lot of affordable housing in the suburbs, that's just not where people necessarily want to live."
So, the study compared the average monthly rent of a high-end apartment with the monthly cost of owning a one-bedroom condo in that city or a three-bedroom single-family home in a low-crime suburban area. The monthly cost of homeownership assumed a 15% down payment on a 30-year fixed rate mortgage, and included taxes, home insurance and PMI.
Norfolk/Richmond, Va., topped the list of markets offering the best opportunity for renters wanting to become homeowners, as the monthly cost of owning a home in that market was $1,016, which was 14% cheaper than renting. Baltimore, Jacksonville and Tampa followed, with the cost of homeownership compared to renting 11%, 6% and 2% cheaper, respectively. 
However, the other 24 markets were more costlier to own than rent, with 15 of them being at least 20% more expensive.
Los Angeles showed the biggest dichotomy, with the average cost of owning a home being $3,849, which is whopping 39% higher than the average monthly rent. This was followed by Austin, Seattle, Nashville, San Francisco, San Jose, New York/New Jersey/Connecticut, Dallas/Fort Worth, Charlotte, Houston and Orange County, where the monthly cost of owning was more than 30% higher than renting.
On the surface, the report's results seem odd, given the country's 30-year fixed-rate mortgage averaged 3.5% in the week that ended Sept 15, and has remained under 4% for much of the past year, according to Freddie Mac.
However, housing prices have been rising at a far sharper clip than rents. Average home prices climbed 5.3% in July 2016 from a year earlier and surged 42.6% from the sector's trough in 2011, said Danielle Hale, managing director of housing statistics at the National Association of Realtors.
A number of factors are driving the spike in home prices: Low mortgage rates, the country's attractive 4.9% unemployment rate, foreign investors snapping up U.S. single-family homes and condos as safe havens for investment, and - most importantly - a surge in "flippers," which are investors who buy homes and sell them within a year for a quick profit.
Indeed, more than 39,700 investors completed at least one home flip in the second quarter, which is the highest number of flippers seen since 2007, according to RealtyTrac. Flippers saw the biggest gains - more than $100,000 on average - from home sales in San Jose, San Francisco, Los Angeles, New York, San Diego, Washington and Seattle.
Inventory also plays a role. Most construction in recent years has been in building multifamily units - condos and rental apartments. "There's a ton of supply coming into the apartment world, which is keeping rents low enough that they're not infringing on homeownership costs," said Babin.
Whereas, housing inventory has declined. In July, there were 4.7 months of housing supply in the market, which is down from the peak of 11.9 months in July 2010 , said Hale.
Still, some experts say the study may not take into account the longer-term cost benefits of owning a home, such as the ability to hammer in a fixed monthly payment and deduct mortgage interest and property taxes - especially when rents have been rising pretty rapidly in recent years.
"When you buy a home, you lock in the payment," said Hale. "So you're not just looking at what's affordable now, but also what's affordable in the next five or ten years."
This article is commentary by an independent contributor. At the time of publication, the author held TK positions in the stocks mentioned.