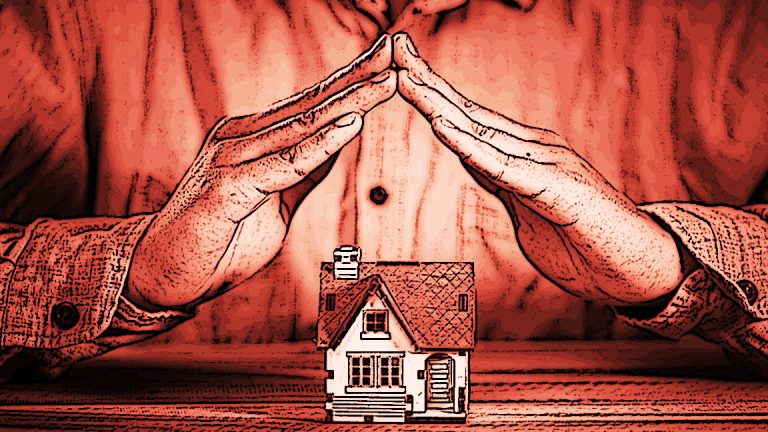 Best Decision You Ever Made: Paying Off Your Mortgage?
There are good reasons to pay off a home mortgage in your 50s or 60s, but weigh your options first, experts say.
Is paying off your mortgage a good idea for Americans in late middle-age?
As usual with money decisions, your own personal circumstances will provide the exact answer. That said, there are some uniform issues linked to paying off a mortgage early (both good and bad) that can help steer 50- and 60-somethings to the right decision.
One thing is for certain: this Baby Boomer demographic, from ages 51-to-69 is carrying more debt than previous generations of that age.
According to a new study entitled "Baby Boomers and Their Homes: On Their Own Terms" by the Demand Institute, the median outstanding mortgage balance for that Boomer demographic has grown 142% since 1992, from $48,743 to $118,000. That gap cuts into a Boomer's retirement income and lends credence to the notion that the home mortgage should be paid off.
But should it, really? Experts differ on the question.
"While there is no one correct answer, late middle-aged Americans should think twice before rushing to pay off their mortgages," says Brandon Redman, a financial planner at Securian Advisors NW, in Seattle. "If cash flow is a major problem and, due to the constraints of having a monthly mortgage payment are causing you to accrue additional debt, then considering paying off the mortgage is likely a good idea."
However, Redman notes, mortgages tend to have two major advantages over other debt. "First, the interest you pay is most often tax-deductible, and second, the interest rate you're paying is likely quite low," he says. "Additionally, the home asset you've borrowed for is generally an appreciating asset. If you're able to invest the funds you'd use to pay off the mortgage and achieve a return of 5 to 7% or more in a tax-deferred account like your Roth or Traditional IRA, you should consider keeping those funds invested, instead of paying off very low-rate, tax-deductible borrowed money on an appreciating asset."
"Considering that many Americans are saving far too little for their retirements, keeping as much money invested in tax-favored accounts like IRAs and Roth IRAs is generally a good idea," he adds.
Other financial experts agree, noting the choice can be a difficult one.
"You can either maximize every dollar of the budget towards debt elimination of all kinds as fast as possible versus the strategic use of debt as part of a financial plan," says Greg Fischer, a 13-year mortgage specialist veteran at Pinnacle Mortgage Corporation, in Manchester, N.H. "One isn't better than the other, just like no two retirement plans are right for all people."
If it was up to Fischer personally, he says having a $100,000 mortgage and $100,000 in the bank is a "better position" for financial security and net worth than having no mortgage and no assets. "That's for a number of reasons," he says, "with liquidity being the most important."
Important lifestyle decisions come into play, too, before a late-middle-aged homeowner pays off a mortgage or not.
"If an individual does not plan on remaining in a home long enough to pay off the mortgage, it may not be beneficial to pre-pay the loan," explains Kristin McFarland, a money manager at The Darrow Company, in Boston. "Also, homeowners who have purchased homes in the last few years are also likely to have a low fixed interest rate. Instead of using extra cash to pre-pay a mortgage each month, homeowners should consider funding multiple goals at the same time, instead of just focusing on one at a time."
McFarland notes that owning a home provides tax benefits, which can be significant for Americans in their 50s and 60s as they're likely in their highest earning years. "Mortgages are often the reason individuals are able to itemize deductions on their tax return," she says. "For this reason, it's sometimes considered good debt. In retirement, when individuals are no longer able to reduce their taxable income by contributing to a 401(k), IRA, or a health savings account, the mortgage interest deduction may become even more valuable."
Only in isolated circumstances should homeowners weigh the decision to prioritize pre-paying a mortgage over retirement or college savings, assuming there is still a funding need in those goals, McFarland adds. "Two examples of isolated circumstances where further analysis may be warranted are when homeowners have a variable rate home loan or when they're highly leveraged, perhaps because they took out a home equity line or purchased a home with a small down payment," she says.
The endgame for 50- and 60-somethings mulling over paying off a home mortgage? Know that your personal situation is likely unique to others and get some good professional financial advice on the matter.
"Paying off a mortgage should be taken into context with your entire plan," says Mark Painter, a financial advisor with Everguide Financial Group, in Berkeley Heights, N.J. "While paying it off will be best for some, it may not be best for others."
Painter says there are "many important factors" to consider, such as length of time left to pay, interest rate, retirement savings, other debt, and current employment status
"In general, if you don't have enough retirement savings, then it would make sense to use extra money to maximize your 401(k) and IRA contributions," he notes. "This not only allows this money to grow tax-free but also lowers your current taxes. Additionally, if you're making more money than you spend, the mortgage interest deduction also lowers the current year's taxes."
For those people that have enough money to retire, and who have maxed out their current retirement contributions, and have no other debt it, the issue is different. "In that scenario, it makes sense to pay down the mortgage faster so that you reduce your expenses when you decide to retire," Painter says.
60 Second Tips onTheStreet:
Drowning in Debt? Here's How to Get Above Water
Navigating Financial Aid