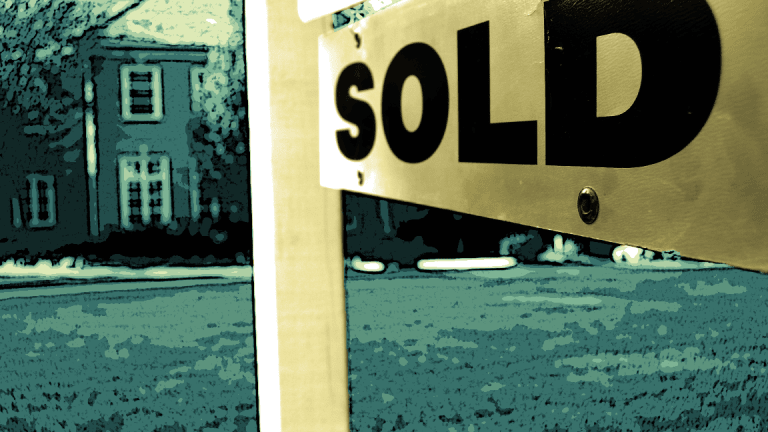 Publish date:
New Tax Scenario Impacts Homebuyers' Short- and Long-Term Realities
The smoke is clearing on the new tax reform legislation signed into law last December. Here's what it means for the U.S. real estate market.
The smoke is clearing on the new tax reform legislation signed into law last December. Here's what it means for the U.S. real estate market.
To a large extent, the U.S. estate market is a dynamic one, with no shortage of gears and diodes in motion -- think interest rates, employment and inventory, for starters. All can impact property prices, and the entire market in general.
But once in a blue moon, a legitimate game-changer comes along out of left field to disrupt the residential real estate sector -- and the recently enacted tax reform legislation certainly fits that bill.
"Most housing markets will be affected by the tax plan," says Tendayi Kapfidze, chief economist at Lending Tree. "Although the final plan is not as transformational as the initial proposals, it will still have an impact."
Here's how Tendayi breaks down how tax reform impacts the home real estate market:
Homes between $750,000 and $1 million dollars are directly impacted by the reduction in the tax deduction for that segment of value.
"The loss in the tax deduction, which only applies to the interest on the loan, is rather small," Kapfidze notes. "For a $1 million-dollar house, it amounts to $3,700 a year, assuming a 4% interest rate."
The increase in the standard deduction will affect a far larger population of homes, and meaningfully lowers the tax incentives for homeownership, and nudges that eternal question "should I rent or buy?" more toward renting, Kapfidze adds.
The SALT (state and local taxes) cap will have regional effects in high-cost coastal areas that represent the lion's share of real estate value in the U.S.
"This is where the risk to the broader economy could emerge if the wealth and thus spending of these residents is materially affected, though this is unlikely given robust expectations for home-price appreciation," Kapfidze says.
If you're planning to get into a new home this year, or eventually, it's best to look at the impact of tax reform in short- and long-term stages, Kapfidze states:
The short-term effects (one-year) are detrimental as the after-tax cost of housing will increase.
In the medium term (two-to-three years), tax reform could address the current low housing supply.
"The law could result in an increase in supply as it increases builder margins by 10%-15%, encouraging more activity including at the lower end that has been underserved in the recovery," he says.
In the long-run (three-plus years), the law has the potential to benefit homebuyers.
"By lowering the tax benefits for homeownership, economic theory would suggest that the future price of homes will be lower than they would have otherwise been (this does not imply a reduction in prices, likely just slower growth)," he says. "This increases affordability,  which would help prospective buyers."
Different categories of homebuyers may be more impacted, as well.
"This is going to hit move-up buyers the hardest because their mortgage interest deduction has decreased, and even more costly than that is capping their property tax deduction at $10,000," says Michael Nourmand, president of Nourmand & Associates, a Los Angeles based, luxury real estate boutique firm. "Many move-up homebuyers are stretching financially and these costs could stop them in their tracks."
Taking a longer view, Nourmand says, because demand for homes continues to be greater than supply, Nourmand still expects home sales activity to appreciate "moderately" throughout 2018.
Perhaps the greatest residential real estate opportunities for buyers will be in so-called flyover country, with high-priced coastal areas like Los Angeles and New York bearing tax burden. People buying more expensive coastal homes would be betting the tax hikes would sunset, as planned by Congress, in 2025.
"Nationally, about 18.5% of homebuyers today would experience an increase in their home-related tax liabilities," says Ralph McLaughlin, chief economist at Trulia. "The good news is that most existing households wouldn't be affected much by the Tax Cuts and Jobs bill. While just 18.5% of homebuyers are likely to be impacted by the plan nationally, they are concentrated along our most expensive, coastal markets."
Your best move as a homebuyer? Talk to a trusted tax accountant and a mortgage professional to see where you stand -- as a homebuyer and taxpayer. Doing so may save you a lot of headaches, and a lot of homeowner tax dollars, down the road.
More of What's Trending on TheStreet: