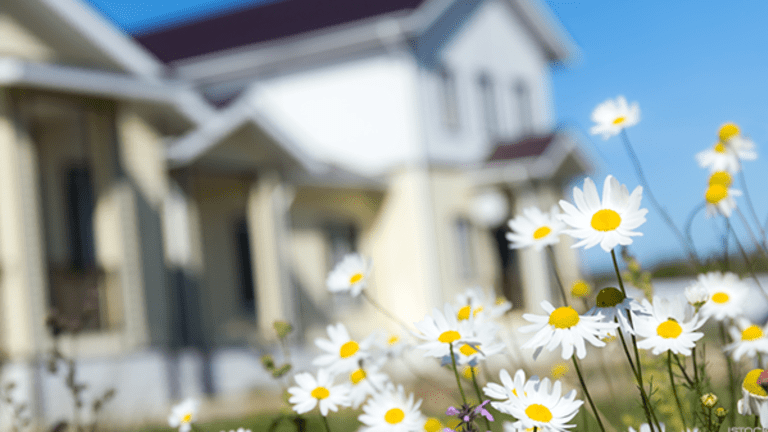 New Home Sales Plummeted In April - Bad News For Homebuyers?
April new home sales figures shocked real estate pros and buyers and sellers alike. What's the deal - and what's next?
Is there trouble brewing on the U.S. consumer real estate front, just as the spring selling season is supposed to be shifting into high gear?
According to data from the U.S. Census Bureau and U.S. Department of Housing and Urban Development, U.S. new home sales declined 11.4% from March, a somewhat shocking number given that April is historically a strong month for home buying activity.
The problem, experts say, is there's a dearth of new homes to buy on the market.
"It's bad news, especially for first-time and lower income buyers," says Joseph Kirchner, senior economist at Realtor.com. "This month's drop in home sales and the stagnation in new home inventory will continue to exacerbate the national inventory shortage which will result in even higher prices and lower affordability."
A short supply of new homes means more competition and higher prices for all homes, Kirchner explains. "Buyers will have even more difficulty finding a suitable home to purchase - and they've been having enough trouble as it is," he says.
The issue is particularly acute for first-time homebuyers, who are usually younger, and have lower annual incomes. If the number of homes for sale are limited, then prices go up, making a home purchase more difficult for this demographic.
"The percentage of new homes under $200,000 since November, 2016 has dropped by about a third since the previous two years," Kirchner says. "Builders are focusing on the mid- to upper- price ranges, which is reflected in the lack of affordable new homes on the market."
"Without more affordable options, Millennials and other first-time buyers will continue to face challenges getting into their first homes," he adds.
While figures do vary from region to region, some commonalities exist right now with home prices, especially in the imbalance between home demand - and what's available.
"What I see on the field in Michigan is that there is a lot of demand for entrance homes, in a $250,000 to $350,000 range with lot of newly formed families," says Susan Bozinovic, a realtor at Century 21 Town & Country, in South Lyon, Mich. "This price range in Michigan translates to roughly 1,800-2,400 square foot house."
"Regrettably, most builders in the area are doing homes in 2,500-plus range and that prices these homebuyers out of the new home market," Bozinovic explains.
Instead, she says, new homebuyers are looking for older properties - and that's a problem. "Owners in those homes don't want to sell for two reasons," she notes. "One, they cannot upgrade into a newer home for a similar price and two, their mortgage is rock-bottom low so a new mortgage would be higher on the rate and on the home price."
"As a result, we're in a situation where most buyers I work with these days don't look at the new construction, but see an established home in the evening and by the morning someone else has placed a bid on it," she adds.
There are other real estate specialists who say everything is relative, and so it goes with home sales right now.
"The new home sales number for April is anything but lousy," says Steven Schnall, CEO of Quontic Bank, a Member FDIC bank headquartered in New York City. "There is more than meets the eye. The number of new homes sold fell in April, but only because March saw the highest level of new home sales since October, 2007."
Month after month, new home sales continued to increase, states Schnall. "There were three straight months of increases until the number dropped in April," he says. "And year-over-year, new home sales are increasing, as well. The drop in new home sales for April should have not only been expected, but welcomed as the market simply taking a breather from very robust growth."
Others agree, noting that sales activity should rise again now that the market has reset.
"It's not rocket science: what goes up must come down, and it's been a great time for sellers." Says Kim Howard, co-founder of Howard Homes Chicago. "Now it's time to give buyers a little more of a fighting chance."
Howard says that buyers with little-to-no money down recently have found it increasingly difficult to get an offer accepted on a home, because they keep getting outbid by cash offers and by those buyers who put more money down. "The good news is, we are starting to see a much better balance for buyers in terms of a halfway market - where it's not only sellers calling the shots because of low inventory," she adds.
"The positive for buyers is that they will have a much higher chance of landing that dream home, because of more inventory, more choices to choose from, and as rates are still relatively low," Howard adds.