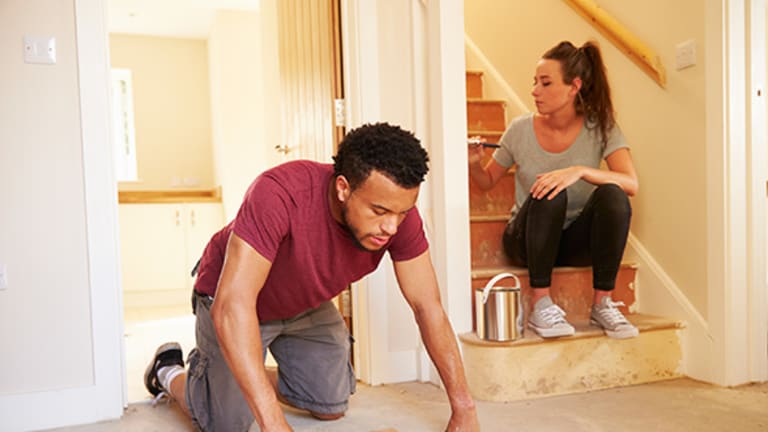 Mortgage Rates Expected to Rise and Push Down Refinancing Levels
Mortgage rates will continue their upward climb in 2017, but will dampen the enthusiasm for homeowners to refinance their mortgages into lower rates.
Mortgage rates will continue their upward climb in 2017 as the economy demonstrates additional growth and inflation, but this will of course dampen the enthusiasm for homeowners who have sought to refinance their mortgages up until early this year.
The levels of refinancing will definitely "take a hit relative to 2016," said Greg McBride, chief financial analyst for Bankrate, a New York-based financial content company."
A survey conducted by RateWatch found that 56.57% of the 400 financial institutions polled said it is unlikely mortgage rates will fall and unlikely there will be an increase in refinancing in 2017. RateWatch, a Fort Atkinson, Wis.-based premier banking data and analytics service owned by TheStreet, Inc., surveyed the majority of banks, credit unions, and other financial institutions in the U.S. between December 16 and December 29, 2016 on how the Donald Trump presidency will affect the banking industry. The survey found that 35.71% said an increase in refinancing levels is very unlikely, while 6.29% said such an increase is somewhat likely, 1.14% said one would be likely and 0.29% said it would be very likely.
Mortgage rates, which are tied to the 10-year Treasury note, are predicted to fluctuate between 4% to 4.5% in 2017 "with a brief trip below 4% in the event of a market sell-off or economic stumble," McBride said.
The 4% threshold is critical for homeowners, because when mortgage rates fall below this benchmark level, more consumers are in a position to refinance "profitably," which is why 2016 experienced a "surge in activity," McBride said.
When rates rise about the 4% level, the number of homeowners who opt to refinance declines dramatically and "refinancing levels will be notably lower in 2017," he said.
The mortgages in the 3% range gave many homeowners the opportunity to refinance last year, some for the second time, as many consumers also chose to refinance their mortgages during the 2013 to 2015 period.
As the economy expands and workers are experiencing pay increases, the number of home sales should also rise in 2017.
"People who are working and receiving a pay increase will buy a house whether mortgage rates are 4% or 4.5%," McBride said. "They may buy a different house, but they will still buy a house." 
Refinancing activity is likely to continue ramping up in January rather than later in the year as the "recent dip in rates allows procrastinators to act before rates continue their movement up," said Jonathan Smoke, chief economist for Realtor.com, a Santa Clara, Calif.-based real estate company. "As interest rates resume their ascent and get closer to 4.5% on the 30-year mortgage, the number of households who can benefit from refinancing will diminish. That's why we expect lenders to shift their focus to the purchase market this year."
Economic growth resulted in interest rates rising before the election and in its aftermath. The rates rose because of the expectation from the financial markets of expanding fiscal policies leading to additional growth and inflationary pressures, Smoke said.
Mortgage rates will continue to rise in 2017 as a result of more people being employed, and this economic backdrop will favor the buyer's market instead of the refinancing market. Current data from the Mortgage Bankers Association already demonstrates that refinancing activity has declined compared to 2016 due to higher interest rates, Smoke said.
"Rates have eased a bit since the start of the year as evidence of a substantial shift in inflation remains limited and the financial markets oversold bonds in December," he added.
Homeowners who have adjustable rate mortgages and consumers considering purchasing a home this year should allocate additional funds for the possibility of rising mortgage rates.
"The best approach for homeowners is to revisit the household budget regularly to see if their finances are in a place where the impact of a rate increase could be managed without putting savings and other obligations at risk," said Bruce McClary, a spokesman for the National Foundation for Credit Counseling, a Washington, D.C-based non-profit organization. "It is still possible to lower a mortgage rate by refinancing at a time when market rates are going up, especially if there has been a significant improvement in a homeowner's credit score along with other factors."
Borrowers should be concerned with increased interest rate volatility in 2017, said David Reiss, a professor at the Brooklyn Law School. The Trump administration has been sending out mixed signals, which may lead bond investors and lenders to change their outlook more frequently than in the past.
"Borrowers should focus on locking in attractive interest rates quickly and working closely with their lender to ensure that the loan closes before the interest rate lock expires," he said. "While there is no clear consensus on why rates went lower after the new year, Trump has not set forth a clear plan as to how he will achieve those goals and Congress has not signaled that it is fully on board with them. This leaves investors less confident that Trump will make good on those positions, particularly in the short-term."