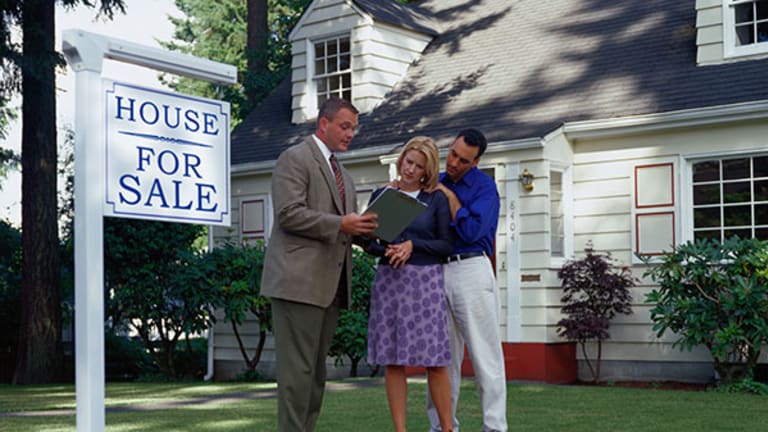 Mortgage Rates Dipped At Year-End, But Buyers Shouldn't Get Too Excited
The mortgage rate market seems to be taking a quick breather, before revving up again.
After a big run-up in mortgage rates after the Federal Reserve boosted its benchmark interest rates in mid-December, mortgage rates are in a moderate decline in the last week.
On Tuesday, January 3, the average 30-year mortgage rate slid one basis point, from 3.96% to 3.95%, according to Zillow.com. For the previous seven days, "the 30-year fixed mortgage rate was down seven basis points from the previous week's average rate of 4.02%," Zillow reports.
But if you're out looking for a good 30-year mortgage rate this week, expect to pay more than the average rate posted by Zillow. According to Mortgage News Daily, the "most prevalent" rate for people actually purchasing a mortgage is 4.25%. "But quite a few lenders remain at 4.375% and a scant few are down to 4.125%," states Matthew Graham, chief operating officer at Mortgage News Daily, in a post out this week.
Mortgage industry experts say that last week's rate decline is only a blip, and that rates should continue their post-Fed rate hike march as the year goes on.
"Mortgage rates are likely to move higher in 2017," says Anna Dunn Tabke, director of research at Alpha Capital Management, in Atlanta. "The Federal Reserve, after much back-and-forth, raised the Fed Funds rate in December and look likely to do so at least one or two more times in 2017. This is really the key driver with rates right now."
Another potential impact is the general performance of the bond market, Tabke says. "Fixed income prices were hit hard in the fourth quarter, particularly after Trump was elected and started pitching a big infrastructure build out, funded, most likely, by debt, given his stance on taxes," she notes "When prices go down, yields go up. So this had an effect, but as we often see, markets can get carried away before correcting a bit."
In fact, rate gurus are already recalculating their mortgage price estimates for 2017, says Erik Brown, a real estate specialist with The Midcoastgroup, in West Hollywood.
"As of October, Freddie Mac predicted 30-year fixed mortgage rates at 3.7% in 2017," says Brown. "The prediction is already out of date, though. According to Freddie Mac's own weekly rate survey of more than 100 lenders, rates popped to 3.94% the week following the Trump election win."
Brown says that, after rates in the mid-3% levels in 2016, mortgage consumers can expect to see rates "go slightly higher," most likely between 4%-and-4.3% throughout the year.
Not every market insider believes mortgage rates will skyrocket, or even rise significantly.
"The 30-year fixed mortgage rate for a conforming loan which rose from 3.75% just before November elections to 4.50%, has flattened to 4.03% as of January 3, 2017 and may not go much higher because most of the horse is out of the barn," says Michael Moskowitz, president of Equity Now, a New York-based mortgage lender licensed in five states.
"I personally find it hard to believe that in the next six months the 10-year Treasury rate, which is followed closely by the 30-year fixed mortgage rate, will go above 2.75%," he says. "The treasury rate might even go back down to the 2% level. So in my opinion, the mortgage rates are not going much higher."
If you're in the market for a new mortgage, but aren't sure when to pull the trigger, talk to a local mortgage broker to get an insider's view on rates, and when to act on a mortgage deal.
That's because 2017 is shaping up to be an uncertain, even volatile, year for mortgages rates. In such an environment, a little knowledge really can go a long way.