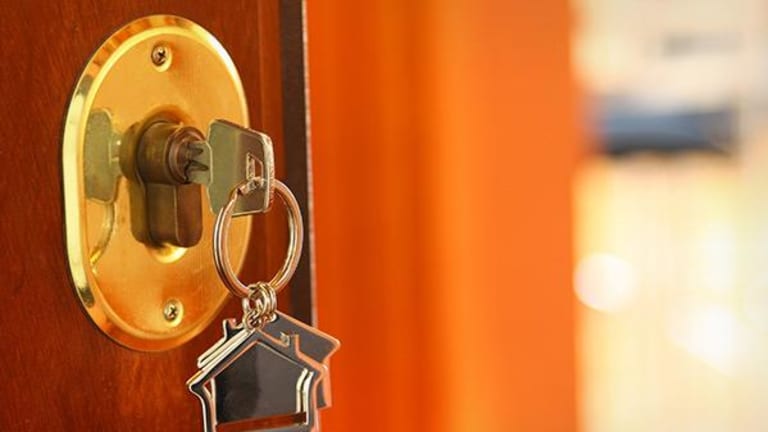 Mortgage Applications And Housing Starts Are Up Big-Time
Are we seeing spring real estate momentum? It's a triumvirate of good news this month for the U.S. real estate, and that should trigger a big spring selling boom.
In baseball, going three-for-three at the plate represents a good days work.
In the real estate market, going three-for-three on housing completions, housing permits, and mortgage applications in March is more like winning the World Series.
That's exactly what happened last month, as three major three real estate industry indicators were up, and substantially so.
"New home completions ticked upward 3.2% from 1,216,000 in February to 1,260,000 in March as the unusually warm winter helped builders advance their completion schedules," notes Joseph Kirchner, Ph.D., and senior economist at Realtor.com. "Since this one-time event reduced the number of construction projects in the pipeline, we hope this will translate into more starts in the coming months."
Kirchner also notes that housing construction permits climbed by 3.6% from February to March, a significant change and confirmation of an upward trend - 17% since March of 2016.
"That's good news for buyers hoping to find a variety of homes to choose from in their price range," he adds. "This trend will eventually affect starts and new home completions, though we will continue to see a shortage of homes on the market."
Then there's the all-important mortgage application benchmark, a key and real-time indicator of the U.S. real estate market's health. In March, the figure was fit as a fiddle, as new home purchase applications rose by 6.7% on a year-to-year basis, according to the Mortgage Bankers Association Builder Application Survey data for March 2017.
The MBA data states that mortgage applications for new home purchases not only rose 6.7% compared to March 2016, "compared to February 2017, applications increased by 23% relative to the previous month."
That growth represents a five-year high.
"Mortgage applications for new homes accelerated in March, with the Builder Application Survey Index reaching its highest point since the series began in August 2012," states Lynn Fisher, MBA's vice president of research and economics.
Creativity by industry companies is a big reason for the rise in. seasonal mortgage apps, Fisher notes.
"The pick up from a fairly modest February showing suggests that developers are finding ways to bring new product on line to help supplement otherwise low inventories of existing homes for sale in the U.S.," Fisher says. "About two-thirds of applications for new homes in our survey have loan sizes between $200,000 and $400,000," she adds.
The MBA also reports that new single-family home sales "were running at a seasonally adjusted annual rate of 670,000 units in March 2017." That's up 14.3% from February, where the sales number stood at 586,000 units.
Larger economic trends are also in play, and the burgeoning U.S. employment sector is first up at bat.
"When you look at the economic factors that people consider when they are buying or selling a house today, one of the most important is the jobs market," states Dr. Marci Rossell, chief economist for Leading Real Estate Companies of the World. "When we look at the unemployment rate in the U.S., which peaked at 10% during the throes of the recession of 2009 to 2010, that unemployment rate has come down to less than 5%. What that means is that people have jobs, people have opportunities and they are willing to take them."
"That leads to a much more thriving real estate market than when the jobs market wasn't as healthy," she adds.
Other financial experts point to rising consumer sentiment, after years of relative apathy from Americans, as a key factor in real estate sales going forward.
"America's resilient middle-class is back, landing jobs and chasing the dream of homeownership," states Ray Duran, regional sales manager of Quontic Bank in Miami, a Member FDIC bank
Duran says that middle-class Americans were "beat up" by the 2008 to 2009 financial crisis and the effects of globalization, which left them without work and swamped with unforgiving credit card bills. "But today, more and more middle-class Americans are finding work--actually full-time, white collar jobs--and are fixing their credit scores that got screwed up during the recession," he explains.
Now, middle-class Americans who "got hosed" by the Great Recession and globalization are bouncing back, finding jobs and fixing their credit, Duran states. "Middle-class Americans that bought homes they couldn't afford leading up the crash were ultimately foreclosed on and forced to rent," Duran says. "For years, the rental market was red-hot. But now that the middle-class has found work and fixed their credit, all of those people who were renting are now buying."
The end result? The resilient middle-class is driving the housing market, Duran says.
"The economy is turning up," Duran says. "The housing market is coming back. I think we're going to be busy from now through July. It's going to be a strong spring selling season and strong summer overall for real estate and housing in general."