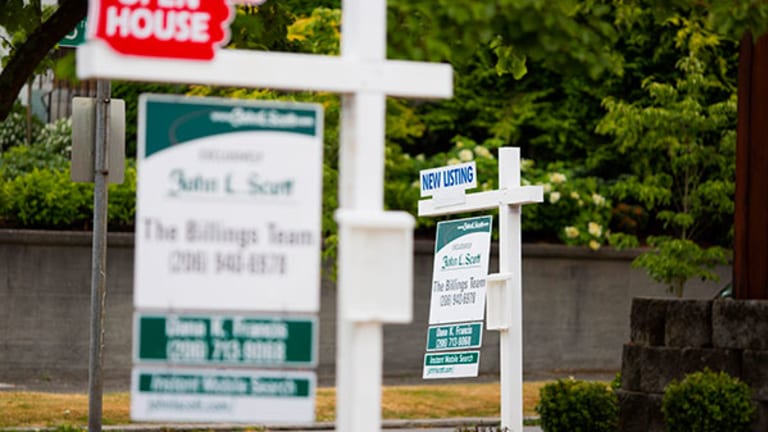 How It Can Be a Buyer's, Seller's Housing Market at the Same Time
If neither side can have everything it wants, a market with no ugly surprises is a pretty good compromise.
NEW YORK (MainStreet) — Thinking of buying a home in 2015? Or of selling one?
If so, conditions look promising. That might seem strange. How can the market favor buyers and sellers alike? Buyers, of course, want low prices, cheap mortgage rates and lots of choices, while sellers prefer high prices, low rates and armies of buyers. But if neither side can have everything it wants, a market with no ugly surprises is a pretty good compromise.
The first thing to note is that both parties like low mortgage rates, which allow buyers to borrow and spend more. Odds are, rates will rise a tad but stay pretty low, says Keith Gumbinger, long-time market watcher for HSH, the housing and mortgage data firm. Generally, he predicts only modest changes in the housing and mortgage markets in 2015.
The worst case, he says, is 2015 ending with mortgage rates as high as 4.75% for the 30-year, fixed mortgage, compared with just over 4% last week. On a percentage basis, that would be quite a jump, but 4.75% is still low by historical standards. In fact, the rate touched 4.75% last time.
"We do expect the [Federal Reserve] to begin to raise rates in 2015, but cautiously and in small steps, at least to start," Gumbinger says. "The Fed would like to get interest rates somewhat closer to normal as soon as it realistically can so that it has some space to fight economic weakness without again resorting to unconventional tools such as QE." Quantitative easing helped keep rates low.
The Federal Reserve, Gumbinger says, may start to raise short-term rates later in 2015. But he thinks the process will be slow and have more effect on adjustable-rate loans than fixed-rate ones. Some other countries that have not recovered economically as well as the U.S. are likely to adopt policies to keep interest rates low, dampening any upward pressure here, Gumbinger predicts.
Another favorable forecast for buyers and sellers: Lenders may ease standards for mortgage approvals. The government has cleared up some confusion about when lenders will be required to buy back government-backed loans that have failed, allowing lenders to be less conservative, Gumbinger says. 
Though he doesn't mention this, falling default and foreclosure rates have probably eased lenders' worries, allowing them to take a bit more risk. And if an improving economy increases the number of mortgage applicants, lenders will want to make as many loans as they can.
What about home prices?
"Although we expect that existing-home prices will be supported by firm demand, they will probably average something below a 5% year-over-year gain for 2015," Gumbinger says.
That's not bad given the long-term average is around 3% a year, but it does mark a slowing of gains after a brisk post-recession rebound. A key factor in the slowdown, Gumbinger says, is the sluggish pace of wage gains. Home prices, he notes, simply cannot continuously go up faster than wages, else more and more homes become too expensive for the average buyer.
— By Jeff Brown for MainStreet