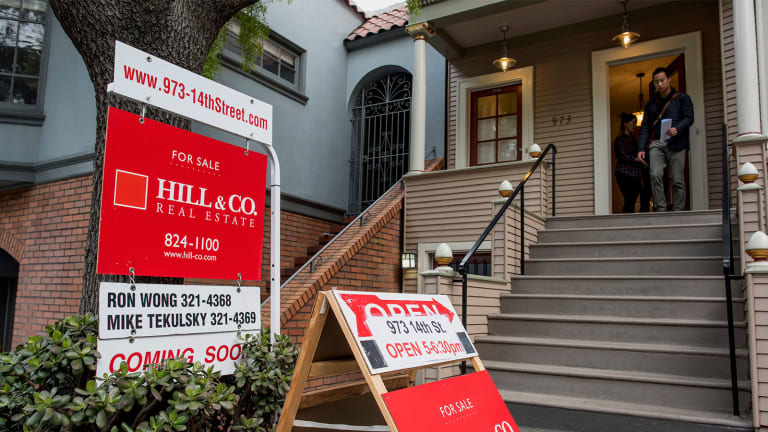 Hottest, Most Popular Neighborhoods in 2017
Popular neighborhoods are often a draw for potential homebuyers who are seeking areas where the resale value is likely to be higher.
Popular neighborhoods are often a draw for potential homebuyers who are seeking areas where the resale value is likely to be higher.
Popular neighborhoods are often a draw for potential homebuyers who are seeking areas where the resale value is likely to be higher.
By the end of this year, Redfin, a Seattle-based real estate brokerage, has predicted these ten neighborhoods will be the hottest and at the top of the list is First Hill in Seattle.
These neighborhoods were analyzed by examining hundreds of millions of pageviews on Redfin along with homes favorited by users. The analysis also includes insights from Redfin's real estate agents who specialize in neighborhoods across the 46 major U.S. metros mentioned in the report.
The median price for a home in First Hill is $425,000 with 73% of homes that sold above the list price. The rest of the list includes Golden Gate Heights in San Francisco; Bucknall in San Jose, Calif.; Glenview Oakland, Calif.; Bodger Park-El Camino Village in Los Angeles; Mission Bay in San Diego; Deanwood in Washington, D.C.; West Minnehaha in Portland, Ore.; Country Lakes in Chicago; and Lawrence Estates in Boston.
Homeowners are still fans of neighborhoods that are close to downtown and high-growth job centers, and real estate agents said consumers favor communities which offer a myriad of options such as homes whose values are rising quickly, fast access to public transit and trendy shopping and dining options.
Among the top three neighborhoods, they all reported an average sale-to-list price ratio of at least 105% and they also had over 70% of homes sell above the listing price in July 2017.
"Bushrod, the Oakland neighborhood we said in January would be hot this year, lived up to its hype with off-market home values up 9% so far this year, compared with 5% growth in the surrounding area," said Redfin chief economist Nela Richardson in a statement. "Our analysis also brought to our attention several hot neighborhoods that weren't on our radar in January, like East Lake Terrace in Atlanta and Gert Town in New Orleans, both of which posted home-value gains that were much stronger than their respective metro areas."
The neighborhood remains "just as, if not more, important than the house itself," said Ralph McLaughlin chief economist for Trulia, a San Francisco-based real estate website. Trulia consumer surveys have demonstrated that five out of six Americans who said the neighborhood is equally or more important than the house.
"Clearly, homebuyers are looking not just for a house to live in, but also a neighborhood, so more desirable neighborhoods will absolutely command a premium over less desirable ones, even if the homes are the same," he said.
While some neighborhoods are popular among residents, now both buyers and sellers have access to "unbiased, irrefutable third party data to help determine the viability of a market from both a quantitative and qualitative perspective" and no longer have to rely on word-of-mouth, said Burke Smith, chief strategy officer at Realty ONE Group, an Irvine, Calif.-based residential real estate company. "There is no technological replacement for the human emotion that factors into almost every real estate transaction."
San Diego remains one of Realty ONE Group's largest markets because Mission Bay is within biking and walking distance to the beaches and nightlife, he said.
"Mission Bay represents the quintessential San Diego lifestyle," Smith said. "Mission Bay and in particular the Crown Point neighborhood of Mission Bay will be a "hot" real estate market."
Potential buyers should look for homes which will complement their existing lifestyle, said Alex Villacorta, executive vice president of analytics at HouseCanary, a San Francisco-based data analytics company for real estate professionals.
"Popular features like school districts, proximity to job centers, affordability and other quality of life factors are truly what make a neighborhood desirable," he said. "It's worth mentioning, however, that the more unique a person's tastes, the more risk there is in that property or neighborhood being 'unpopular' - think things like gold plated decor, helipads, desirable weather and so on. Conversely, the more aligned a home or neighborhood is to the peak of the bell curve in terms of tastes such as neutral colors and floorplans, the more demand will naturally exist."
More of What's Trending on TheStreet: