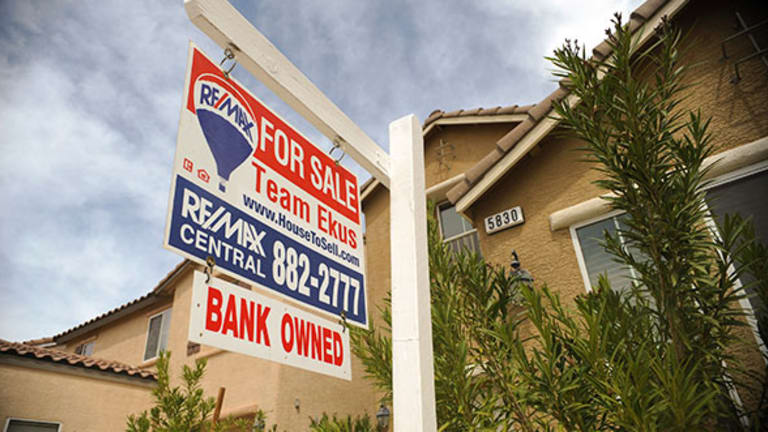 Fewer Homes at Higher Prices: No Wonder November Was Terrible
Even accounting for holiday distractions and cold weather, November was particularly bad for real estate. What does that mean for 2015?
NEW YORK (MainStreet) — November wasn't exactly a banner month for home sales, with all major markets experiencing a month-to-month decline, according to the National Association of Realtors.
it's historically a weak month. Spring is by far the strongest period as the weather warms, buyers are engaged and families want to square away home purchases before school starts in late summer. In November, buyers and sellers are thinking about the holidays and the weather across most of the country is colder, meaning less traffic and less inventory of homes for sale.
But even so, last month's sales were weak. The NAR says sales fell by 6.1%, for the slowest sales pace since May (although year-to-year home-sale rates are up 2.1% from November 2013). Narrower housing inventories and a jittery stock market this autumn were the primary reasons home sales fell so sharply in November, experts say, but rising home prices are also putting a damper on sales activity. Average home prices have risen by 5% in the past year, to an average of $205,300.
"Fewer people bought homes last month despite interest rates being at their lowest levels of the year," says Lawrence Yun, the NAR's chief economist "The stock market swings in October may have impacted some consumers' psyche and therefore led to fewer November closings. Furthermore, rising home values are causing more investors to retreat from the market."
Perhaps a larger problem is low inventory, Yun says. Total U.S. home "for sale" inventory declined by 6.7%, giving consumers less product to choose from when looking for a new home. That trend is likely to continue.
"Lagging homebuilding activity continues to hamstring overall housing supply and is still too low in relation to this year's promising job growth," Yun says. "Much faster price and rent appreciation — easily exceeding wage growth — will occur next year unless new construction picks up measurably."
On the plus side, mortgage interest rates continue to slide toward 4% for a 30-year fixed-rate mortgage, and more first-time buyers are signing mortgage deals — for 31% of all new home purchases in November, up from 29%. Both are good signs for the housing sector for 2015, as is the news this week that U.S. gross domestic product was revised upward to 5% from 3.9% for the third quarter of 2014.
That leaves the long-term outlook for housing as something of a mixed bag for 2015, with sales and inventory down but the economic tea leaves looking up. In other words, it's business as usual for the residential housing market.
— By Brian O'Connell for MainStreet