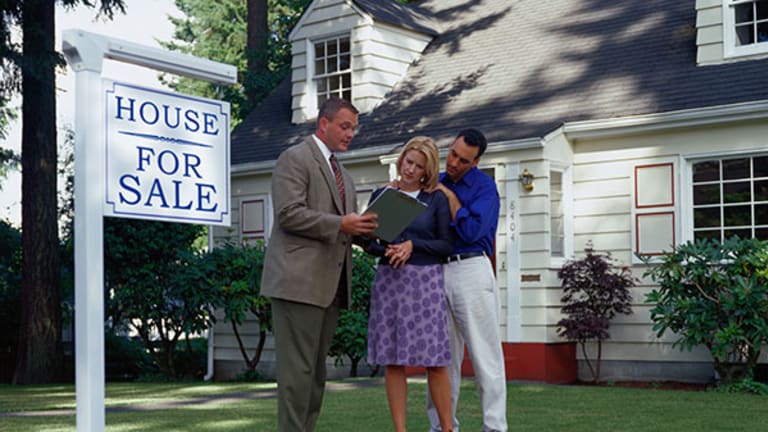 Do You Really Need a Realtor to Sell Your House?
For sale by owner homes are multiplying in numbers as sellers cut out real estate agents.
Call it the $11,076 question. That's how much typical Realtor commissions amount to on a typical U.S. home selling for $184,600, the number Zillow pegs as the median home value.
Move the question to San Francisco, or prime New York City, and the number vaults up to maybe $50,000 or more.
That dough is prompting more sellers to ask: can we cut out the Realtors?
Factor two is that Internet sites - including Zillow - have put a world of information about homes for sale in the hands of every seller and buyer. From a house's property taxes to its most recent sold price, all that info is a few clicks away - as is an avalanche of data about comparable homes. Ten years ago, a seller really needed a realtor's help in pricing and getting a home on the market. Nowadays not so much.
But the real reason the question is getting asked is factor three: the inventory of homes for sale is shallow in most of the country. In Atlanta, it's about half the number it would be in a healthy market. In Seattle, the shortage has reached alarming lows. In northern Virginia, there are Washington Post headlines about " lack of inventory." In markets with little inventory, homes generally sell very quickly - often within a week or two of going up for sale.
San Francisco is an outlier - inventory is up 40% over a year ago - but prices there have hit breathtaking levels. In much of the country, inventory shortages rule, and that is what is prompting more sellers to ask if they really need a realtor to sell.
Of course, It's perfectly legal to sell a house in a so-called FSBO (for sale by owner) transaction. Right now, only 8% of homes are sold that way, according to numbers from the National Association of Realtors (NAR). But that number is ticking up. Sissy Lappin, co-founder of ListingDoor.com, a company that helps homeowners do FSBOs, said that the number of FSBOs had "doubled" in the past year in several areas that she investigated.
That makes sense in today's hot market.
But there's another side to this. Peter Hernandez, founder of real estate firm Teles Properties in Los Angeles, said he's heard that "we don't need a realtor because the market is so hot" argument - but it doesn't hold up. He sighed: "This thinking is faulty because they don't know what they don't know."
Hernandez also said - regarding the savings on commissions by going FSBO - that may be more illusion than reality. "Buyers automatically subtract the commission from their lower than normal offering price because they know that you aren't paying a commission and they want the savings," he said. Realize, that the main reason buyers look at FSBOs is because they also believe they can save the real estate agent's commission."
It is hard to know who's right and who's wrong. NAR said: "The typical FSBO home sold for $210,000 compared to $249,000 for agent-assisted home sales." The organization's claim: Realtors pay their own way with higher home selling prices. But that may be comparing apples to oranges. The NAR data do not exactly prove that point, because it's not the same homes selling for more with a Realtor.
Then, too, in some cases a realtor represented home may actually sell for less. "After I had sold my first house, I had realized that I had gotten a lot less than the market value after I talked with my best friend who used to be a realtor," said A.J. Saleem, a private tutor in Houston. "It turned out the realtor wanted to quickly sell the house and gain the commission rather than help me reach the best deal."
That happens. To a home seller, the difference between $185,000 and $200,000 is a chunk of change. To a realtor, it is about $900, or maybe really half that because typically the seller's agent and buyer's agent split the commission. And $450 probably isn't enough to risk a deal over.
Stories about realtor heroics also abound.
The reality: some Realtors knock it out of the park and others don't. What job isn't that true of?
That's not the real issue.

The real issue is the seller himself. For some sellers using a realtor is a smart move, because the Realtor handles the marketing, shows the house to some buyers and does a lot of many small steps involved in selling a home. Some sellers flop at FSBO, because they just can't handle those details. Work is involved in selling a house, even in a hot market, and a seller either wants to do it or doesn't.
Other buyers thrive on those challenges. That puts this ball squarely in your own hands.
Know what kind of seller you are, and you'll know if you need a Realtor. It's that simple.
This article is commentary by an independent contributor. At the time of publication, the author held TK positions in the stocks mentioned.