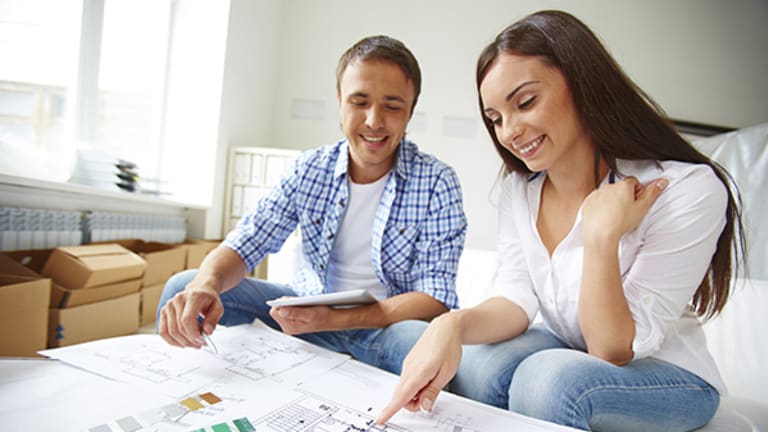 Buying House Still Better Deal Than Renting, Except for Millennials
Younger Americans are in a trap, since the jobs they need are in cities where it's very expensive to live and buy.
NEW YORK (MainStreet) — The U.S. housing market took a tumble in November, with sales declining by 6.2%, according to the National Association of Realtors. Part of the reason: "Rising home values are causing more investors to retreat from the market," says Lawrence Yun, the NAR's chief economist.
Even so, in most cases buying a home is still a better deal than renting, according to RealtyTrac. A November study of 543 counties showed average rent for a three-bedroom home requires 27% of median household income, while buying a three-bedroom home in the same counties takes 25% of median household income.
Buying beat renting in 68% of the counties surveyed, or about 57% of the populations.
The results seem slight, but that changes for younger real estate consumers, the company reports. U.S. counties with the largest influx of millennials called for buyers using 36% of their medium household income to buy a three-bedroom home versus 30% for renting between 2007 and last year. That's a problem, as the housing market depends on first-timers to buy the homes of older Americans who are upgrading.
"First-time buyers and potential boomerang homebuyers are stuck between a rock and a hard place in today's housing market," says Daren Blomquist, vice president at RealtyTrac. "Many of the markets with the jobs and amenities they want have hard-to-afford rents and even harder-to-afford home prices, while the more affordable markets have fewer well-paying jobs and tend to be off the beaten path."
Popular cities such as Denver, San Francisco and Washington, D.C., which are coveted by younger Americans, are also regions where rents and home prices are especially high. In the top 25 U.S. counties where millennials make up more than half of the populations, average rents are 19% higher than the national average. But one demographic's burden is another one's opportunity, and that's the case for real estate investors.
"Those emerging markets with the combination of good jobs, good affordability and a growing population of new renters and potential first-time homebuyers represent the best opportunities for buy-and-hold real estate investors to buy low and benefit from rising rents in the years to come," Blomquist adds.
— By Brian O'Connell for MainStreet