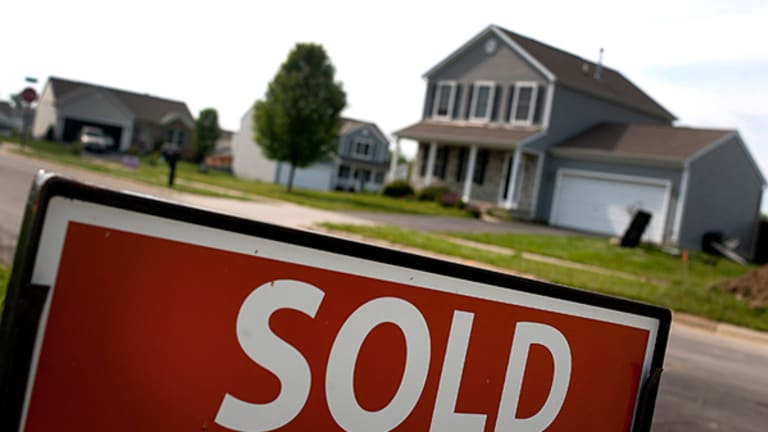 Are You Ready to Own Your First Home? 6 Questions to Ask Yourself Now
Becoming a homeowner is a huge financial commitment. Here's how to know whether you're prepared to leave renting behind.
NEW YORK (MainStreet) — If you feel like it might be the right time to finally buy your first home, your excitement is probably mixed with a bit of apprehension. After all, owning a home is a huge financial commitment, from paying that pricey down payment to keeping up with monthly mortgage bills. And without a landlord to call, you'll also be taking on a slew of new responsibilities to maintain the home and property (think raking leaves, shoveling snow and fixing leaky sinks). Of course, owning a home can offer many attractive benefits, including increased space and privacy and the ability to build wealth over time.
How can you determine whether you're ready to take on the responsibilities of homeownership? We asked a handful of real estate and financial experts to weigh in. Here are six key questions they suggest asking yourself now.
Can you cover upfront costs?
Hopefully you've been socking away your hard-earned cash over these past few years because you'll face some expensive upfront costs when purchasing a home. For starters, you should have enough money saved to cover a 20% down payment in order to secure the best possible interest rate on your mortgage and put yourself in the best negotiating position with your lender, says Bennie Waller, a professor of finance and real estate at Longwood University in Farmville, Va.
"Without 20% for a down payment, you will likely have to pay private mortgage insurance, which can be as much as—or more than—1% of the loan amount [per year]," Waller explains. "For example, on a $200,000 loan, private mortgage insurance could increase your payment by more than $150 per month. This will severely impact the mortgage amount in which you will qualify."
In addition to the down payment, you should also be prepared to pay for the closing costs, which typically range from 2% to 5% of the purchase price of the home, says Julie Zelman, a licensed associate real estate broker for Engel & Völkers in New York City.
Can you afford the mortgage?
It's easy to fall in love with your dream home, but it's important to realistically assess whether you'll be able to afford the mortgage payments each month.
"If a person is planning on financing, the first thing he or she should do is contact a mortgage broker or a loan officer at a bank to find out how much the bank will loan them," says Zelman. "Once that is determined, the purchaser will know what price range they can consider for a potential home."
Waller says that based on conventional lending guidelines, you shouldn't spend more than 28% of your gross monthly income on a mortgage (which should cover principal, interest, taxes and insurance) or 36% of your gross monthly income on a mortgage and other debt (such as a car loan, student loan and credit card debt).
"For example, an individual earning $48,000 per year will have a gross monthly income of $4,000, and assuming no other debt, would qualify for a monthly mortgage payment of $1,120," Waller explains. "However, with other monthly debts such as a $200 car payment, $200 for student loans and $200 for credit cards, it would reduce the amount you qualify for to only $840 per month, which would only qualify you for a mortgage loan of about $110,000."
Do you have an emergency fund?
Are you prepared to pay for any unforeseen costs that might arise from owning a home? Michael Kay, a certified financial planner and president of Financial Life Focus in Livingston, N.J., says it's important to have an emergency fund with about six to nine months of living expenses—just in case.
"Expect that there will be problems, delays and costs that are beyond the closing and moving costs," Kay explains.
Can you maintain the home?
Keep in mind that when you switch from renting to owning, you won't be able to dial up your landlord or building superintendent when things need to be installed or repaired, or when snow piles up on your driveway.
"What happens when the toilet clogs, the sink leaks or you want dimmer switches in the bedrooms?" says Kay. "Are you willing to learn to do those fix-it things that home ownership demands or do you have the available funds to pay someone to do it for you?"
To estimate your home maintenance costs, Kay suggests taking into consideration when the house was built as well as the ages of the roof, the appliances, the heating and cooling system and other essential components of the home. "The older they are, the more likely your costs to repair or replace can be significant," says Kay. "For example, if you buy a home with a 10-year-old water heater, be prepared to spend a considerable amount to replace it soon."
Do you have good credit?
Have you checked your credit score lately? It's important to know your number because it is one of the factors mortgage lenders will use in determining whether you qualify for a loan and how much you'll pay in interest.
"Any dings on your credit will impact the interest rate on your mortgage," says Kay. "Getting ready to buy a home means making sure you are as spotless as possible."
Waller says that an excellent credit score of about 700 to 750 or higher will help you get the best possible interest rate on your mortgage.
Are you willing to budget?
The costs of mortgage payments, furnishings, lawn care and home repairs can really make a dent in your bank account. To stay afloat financially, it might be necessary to create a budget and—dare we say it—live a more frugal lifestyle. You should honestly ask yourself whether you're ready to make the sacrifices necessary to afford all that goes into a new home before purchasing a property.
"Many first-time buyers are cutting back on luxury items or entertainment, spending less money on clothes, even cancelling vacation plans because they really want that house at the end of the day and not that trip to Cancun," says Jessica Lautz, director of survey research and communications for the National Association of Realtors.
—Written by Kristin Colella for MainStreet