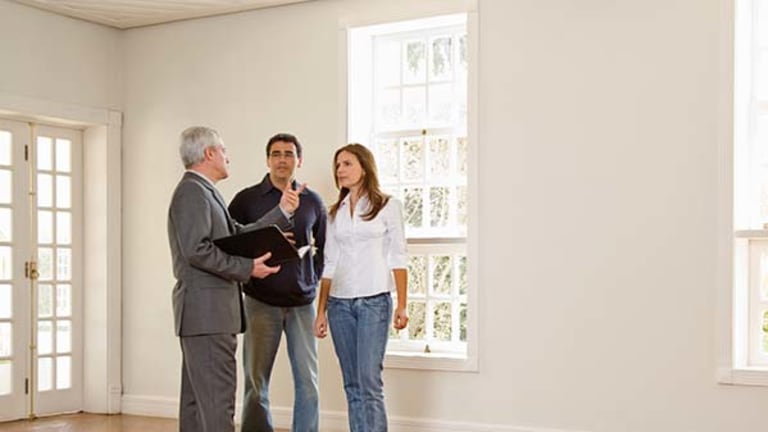 Are the Days of Real Estate Agencies Numbered?
With mobile technology on the rise, expect more real estate agencies to close shop, industry experts say.
With mobile technology on the rise, expect more real estate agencies to close shop, industry experts say.
Editors' pick: Originally published Dec. 5.
There is some buzz in real estate circles that a large percentage of U.S. realtors will close their doors over the next decade, primarily because they resisted mobile technology.
That's the sentiment from Mel Wilson, a real estate broker and owner of the real estate firm Mel Wilson & Associates in Northridge, Calif.
"Within the next ten years, at least half of the real estate companies that are not well-versed in conducting paperless transactions by using mobile technology will close their doors," predicts Wilson.
Older, yet more experienced real estate professionals may be first to feel the pinch from a changing industry. Wilson says that's because older agents aren't using the technology tools that attract younger, tech-savvier real estate customers.
"Not only is there an age gap between the real estate agents and buyers/sellers, but there is a technology gap," he says, adding that just 40,000 out of a total of 190,000 realtors who are members of the California Association of Realtors use electronic signatures.
"The older realtors can get away with it for a while as long as they're working with the Baby Boomers, but after the Boomers leave the market and they're working with Millennials, you're going to have to know how to do everything using technology," adds Wilson. "They're going to expect you to do business the way they do business. Consumers want immediate access to information and want immediate responses from real estate agents."
Wilson might be on to something, industry observers say.
"Travel used to be a 'relationship business' until Expedia came along," says Michael Bremmer, CEO at TelecomQuotes.com, and a 20-year veteran of the technology industry. "Also, e-Trade killed the stock broker business and Uber is killing the taxi business."
Bremmer says the real estate sector has a "slow moving businesses" problem. "Zillow, or something like it, will eventually destroy the old business model of the real estate business with a 'click to buy' model," he added.
He says it wouldn't shock him to see Amazon or Google buy or partner with Zillow, "Just think of the advertising and product sales opportunities in those partnerships - the first thing you do when you purchase a new house is buy a ton of stuff," he says.
Others say that homebuyers and sellers have every right to demand their real estate agents and brokers use technology -- especially mobile -- to make the home purchase process as easy as possible. "The instant feedback and communication which mobile provides is now an integral part of doing business as a real estate agent," says Derek Devore, founder and CEO of Duvora, a free home search concierge service for home buyers.
Like Wilson, Devore uses electronic signatures as a good example of how technology and make the home purchase process easier.
"Docusign, which functions primarily on mobile devices, allows for digital signing of contracts between two parties located in most any part of the world," he says. "With just a few clicks, a complex transaction involving many lengthy contracts can be closed in a fraction of the time it would take using traditional methods."
Getting information faster is another factor driving home purchase customers toward mobile-friendly real estate firms.
"It's the agent's obligation to their client to be the go-to source for accurate, real-time information in regards to market pricing, inventory and neighborhood data which mobile access provides," says Devore. "This is absolutely essential to compete in today's housing market."
Real estate professionals agree the industry should hop aboard the mobile technology bandwagon, and fast.
"Beyond simple responsiveness, realtors can use mobile to make their clients' lives easier in countless ways," says Denise Supplee, a licensed realtor in Pennsylvania as well as the co-founder of SparkRental.com, a property management services company. "They can send digital contacts instantly, to refer clients to mortgage brokers, home inspectors or other support services," she says. "They can send disclosures and contracts electronically, to be e-signed and submitted instantly."
Even some smart lockboxes or smart locks are now controlled by mobile apps, Supplee says. "In these cases, realtors literally need mobile technology to do even the basics of their job," she says.
Time will tell if mobile drives traditional real estate companies out of business, much like Amazon has done to brick and mortar stores, and as Uber is doing to the taxi industry.
But there's no question that mobile technology is a game-changer in the home purchase business, and that's happening right now. Real estate firms would do well to figure out more ways to merge mobile into their business models.
Their futures may depend on it.