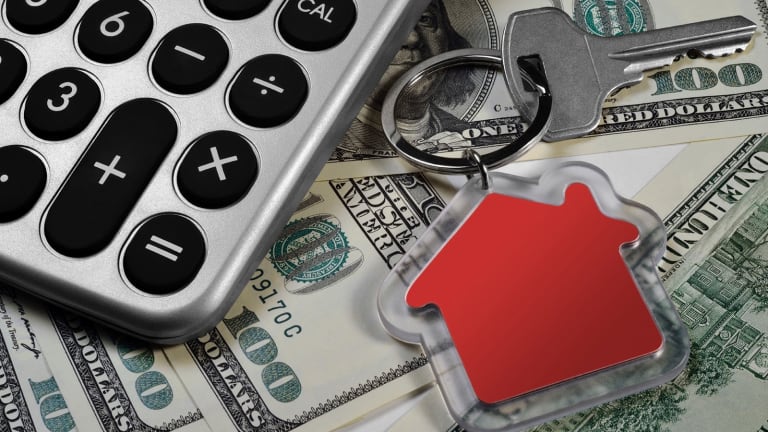 Publish date:
Americans Are Increasingly Dipping Into Home Equity
With U.S. homeowners getting back on their feet financially, many are treating their home equity loans like a piggy bank and hopefully making much-needed home repairs.
With U.S. homeowners getting back on their feet financially, many are treating their home equity loans like a piggy bank and hopefully making much-needed home repairs.
Is there a flipside to rising home values across the nation?
Take California, where stronger home value figures "are giving many homeowners a reason to tap into their equity and spend money," according to the California Credit Union League.
The CCUL states that approximately 5.2 million homes with mortgages across 11 different metropolitan statistical areas in the Golden State "had at least 20% equity as of June 2016," citing data from RealtyTrac. Meanwhile, home equity loan originations rise by 15% over the same time period, to $2 billion. "Altogether, HELOCs and home equity loans (second-mortgages) outstanding increased 5% to more than $10 billion (up from a low of $9.2 billion in 2013 but down from $14.2 billion in 2008)," the CCUL reports.
The organization doesn't see all that home equity lending and spending as a bad thing.
"The local surge in home-equity lending and cash-out refinancings reflects a strong national trend in homeowners increasingly remodeling their homes and enhancing their properties," said Dwight Johnston, chief economist for the California Credit Union League.
Financial experts generally agree with that assessment, noting that American homeowners went years without making much-needed upgrades on their properties and are using home equity to spruce up their homes.
"Homeowners are cashing in on home equity again because they can," says Crystal Stranger, founder and tax operations director at 1st Tax, in Wilmington, Del. Stranger says that for many years, home values have decreased or only increased very minor amounts, but now home values have finally increased to a significant enough level where there is equity enough to borrow. "This isn't necessarily a bad thing though," she says. "With the stagnant real estate market over the last decade, many homes built during the boom were poorly constructed and have deferred maintenance and upgrades that will need to be made before they could be re-sold. Using the equity in
a home to spruce up to get the maximum sale price is a smart investment."
U.S. homeowners have apparently learned a harsh lesson from the Great Recession and the slow-growth years that followed, others say.
"Before the financial crisis, many used home equity as a piggy bank for such lifestyle expenditures," says David Reiss, Professor of Law at Brooklyn Law School, in Brooklyn, N.Y. "Many who did came to regret it after house values plummeted." Since the financial crisis, homeowners with home equity have been more cautious about spending it, Reiss adds, and lenders have been more conservative about lending on it. "Now, with the financial crisis and the foreclosure crisis receding into the past, both homeowners and lenders are letting up a little," he says. "Credit is becoming more available and people are taking advantage of it."
"Nonetheless, good financial advice is timeless, and that hard-earned home equity should be protected from casual expenditures," Reiss notes. "Your future self will thank you for it, no doubt."
Other financial industry insiders agree and warn homeowners who take out home equity loans that there is great risk attached to using the money in non-essential ways.
"The danger is that homeowners don't act responsibly when they take out these loans, either using the money for expensive vacations or luxury items, and putting themselves at risk of losing their home if they can't make payments on the home equity line," states Rick Sharga, chief marketing officer at Ten-X, an Irvine, Calif.-based online real estate marketplace. Sharga says this behavior was "rampant" during the housing boom in the early part of the 2000s, with many thousands of homeowners using their homes as ATMs, and ultimately losing these homes to foreclosure when property values crashed several years later. "What people need to realize is that taking out a home equity loan is essentially the same as adding a second mortgage to your home - you've gone from having equity to owing money to another lender, and adding to your personal debt," he says.
Homeowners who squander home equity loans are also, unwittingly perhaps, reducing the value of their homes. "For an undisciplined borrower, building home equity is often the best way to force themselves to save money," adds Sharga. "Taking a home equity loan to pay down credit card debt might make sense. But doing so and then immediately running up new credit card bills simply makes the problem twice as bad. So the risk is real: in a worst-case scenario, defaulting on a home equity loan can cost a borrower his or her home."
Before taking out a home equity loan, experts advise reviewing the numbers, and knowing exactly what the money will be used for after the loan hits their bank account.
"If you use the loan for short-term goods, like buying a car, you are financing a 10-year asset with a 25 or 30-year loan, and you'll be paying it off long after you donated it to charity," warns Casey Fleming, a mortgage advisor and author of The Loan Guide: How to Get the Best Possible Mortgage.
"If you consolidate credit cards using an equity line, now you're financing your shoes over 30 years, and that's a terrible idea if you care about retirement," he says.
The takeaway is this: if you're leveraging a home equity loan to remodel or upgrade your home to increase its value, that's a savvy move. But using the money to jet off to Europe or buying a new SUV is opening the door to great financial risk - a lesson homeowners ought to have learned eight or nine years ago.