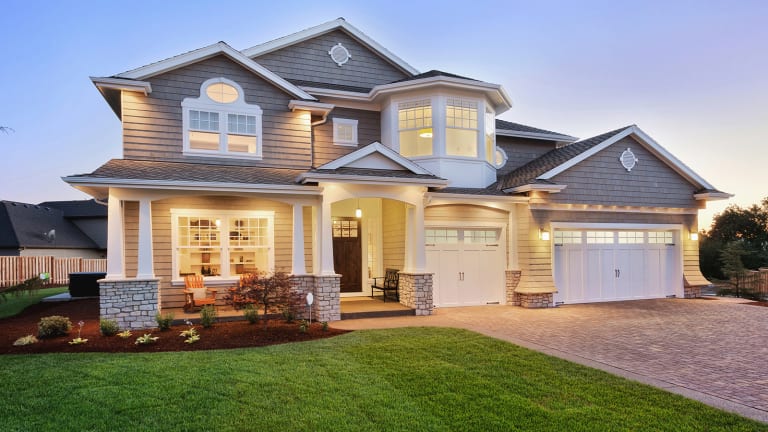 5 Sales Tips to Heat Things Up as You Sell Your Home This Summer
The 2015 summer home selling season could be a blockbuster. Don't hesitate to take full advantage.
NEW YORK (MainStreet) — The summer selling season beckons, and it looks like a hot one.
How hot? Existing home sales are at their highest levels since late 2013, according to the National Association of Realtors, and should accelerate even more in the summer months as families with kids start to hunt for homes.
Housing experts advise sprucing up your property — inside and outside — to get buyers waving their checkbooks in your direction come June, July or August.
Here's a look at what home-sale professionals say you should do to upgrade your home in advance of a great sales deal: 
Leverage the good weather. Take advantage of Mother Nature's sunny disposition to sell your home, advises Cannon Christian, president of Renovation Realty in San Diego. "Keep your backyards and patios clean and festive," Christian says. "Add in pops of color with fresh flowers, unique decor or hanging lights. Also, take down heavy drapes and curtains to let in the natural sunlight. That prevents that drab and dreary feeling from sneaking in."
Eliminate clutter. Keep all mail and day-to-day items out of sight in a drawer, and clear 95% of items off of all countertops in bathrooms and kitchens to show off how spacious they are, says Denise Cheshire, owner of the Home Staging Institute in Portland, Ore. "Also, remove all family photos so that buyers can imagine their own family living in the home. Family photos can create a mental obstacle that keeps buyers from emotionally connecting with the home." Cheshire also advises improving your curb appeal with a front door makeover, with a fresh coat of paint for the door in a cheerful color such as red, a new doormat and some colorful potted annuals. "Most sellers still don't do these basic things, so following these tips will put your home ahead of the competition," she says.
Make needed repairs. The experts at Angie's List also have some good ideas to stage your home for a successful sale this year. "When people are thinking about buying a house they are looking for reasons to rule it out, and simple things like a leaky faucet or a missing floor tile can be a turn-off for buyers," says Cheryl Reed, director of communications at Angie's List. "Take the extra step and make these small repairs regularly."
Think outside the house. Don't forget about exterior home staging, Reed says. "Clean the yard, set out or plant fresh new, colorful flowers and clean the driveway," she advises. "You can have your concrete drive and sidewalk professionally cleaned. A typical two-car driveway and front sidewalk should run you about $150, and results should last for three to five years." Don't stop there, though. Siding, decks, brick can all be cleaned too. Think this doesn't work? "One professional cleaner told us he did an exterior cleaning for couple as they prepared to sell their home," Reed says. "When he finished, they fell in love with their house all over again and decided not to sell."
Make your garden grand. Pay for a landscaper or a gardener if you have to, but showcase your outdoor greenery as much as possible. Cassady Dill, a realtor with Elements, an El Segundo, Calif.-based real estate firm, recently sold an "unmarketable" Laguna Beach home, and a large part of that was investing in the home's curb appeal and exterior. "Nothing hides under the California sun, and so it's important that my homeowners have an exquisite exterior to make a big first impression," she says. "This means paying for professional gardening as plant life is in full bloom. Also, summer is the prime time for entertainment, so investing in the latest outdoor fixtures and furnishing for staging is equally important."
Staging your home for a quick and lucrative home sale this summer requires some equity and elbow grease efforts, but it should be worth it. A 2012 study by Homegain.com shows that $200 spent cleaning and decluttering your home before selling it can add 10 times that much cash in a final offer from a buyer.
— Written By Brian O'Connell For MainStreet