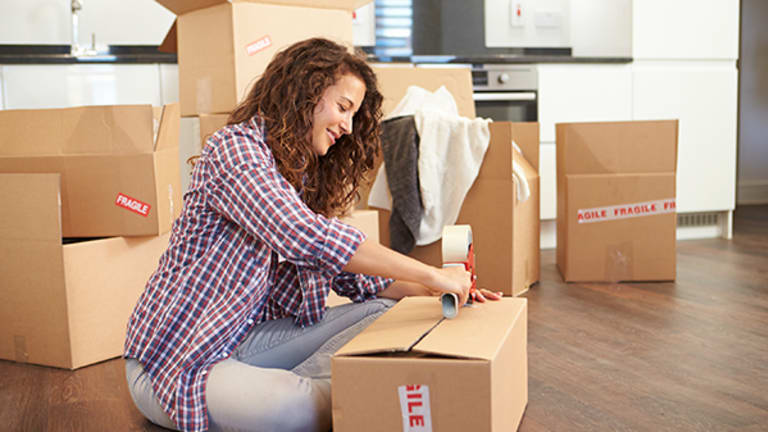 5 Lowest 5-Year ARM Mortgage Rates
Homebuyers can still snag low rates, especially if they don't plan on staying in their home for more five years and are leaning toward the 5/1 adjustable rate mortgages.
Mortgage rates have risen in the aftermath of the interest rate hike by the Federal Reserve and presidential election as potential homeowners face higher monthly payments amid a stagnant economy with slow wage growth.
Homebuyers can still snag the absolute lowest rates, especially if they don't plan on staying in their first home for more five years and are leaning toward the 5/1 adjustable rate mortgages known as ARMs.
The 5-year ARMs are attractive to consumers, especially first-time homebuyers, because the interest rates are lower, helping them save more money each month compared to the traditional 30-year mortgage.
"You get what amounts to a fixed rate mortgage, but at a lower rate than the traditional 30-year fixed," said Greg McBride, chief financial analyst of Bankrate, a New York-based financial content company.
While lower monthly payments are appealing, the interest rates reset after five years and it can be difficult to determine how much they will increase.
"If your timetable changes, then you may want to reconsider the loan you have," he said. "You don't want to be in the position of facing rising monthly payments that squeeze your budget or jeopardize your ability to afford your own home."
Consumers on fixed incomes and saddled with student loans and credit card debt might opt for a 30-year fixed rate mortgage because it represents "permanent payment affordability," McBride said. The principal and interest will never change because it is a fixed rate and can be easier to budget.
"It may not always be the optimal choice, but it is the safest choice," he said.
Adjustable rate mortgages can still be beneficial if homeowners take advantage of the savings each month and allocate it toward paying down debt or into an emergency fund.
"Even if you're still holding the 5-year ARM at the end of five years, that doesn't automatically turn it into a bad decision," McBride said. "You will have banked five years of savings relative to the fixed rate mortgage that can help you absorb any payment increases until you refinance or sell the home."
Since people have a tendency to change homes every five years on average, a 5/1 ARM could be a good option because the savings can be substantial, said David Reiss, a law professor at Brooklyn Law School in N.Y.
"Even if you are not planning to move now, the future may bring changes such as divorce, frail relatives, job loss or new job opportunities," he said. "Some people like the certainty of the 30-year fixed rate mortgages, but it is worth calculating just how much that certainty will cost you."
Here are the top five lowest rates for a 5-year ARM, according to RateWatch, a Fort Atkinson, Wis.-based premier banking data and analytics service owned by TheStreet, Inc., which surveyed the majority of institutions in the U.S. from May 22 to May 29.