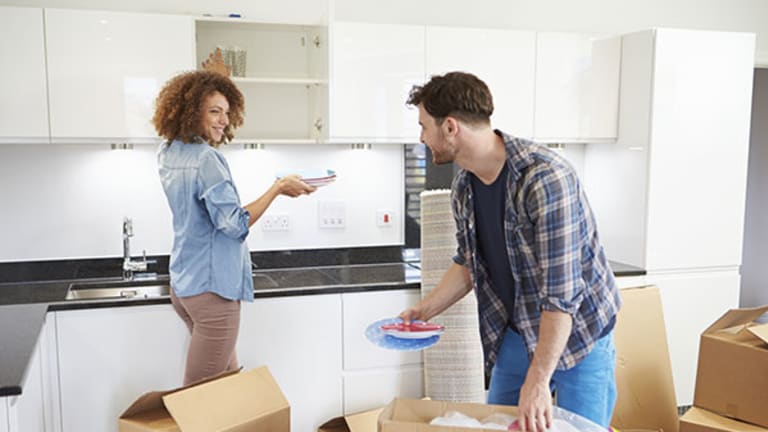 5 Lowest 15-year Mortgage Rates
Homebuyers can still snag the absolute lowest rates, even if they opt for a 15-year mortgage.
Mortgage rates rose in the aftermath of the Federal Reserve's latest interest rate hike and the presidential election while potential homeowners face higher monthly payments amid a stagnant economy with slow wage growth.
Homebuyers can still snag the absolute lowest rates, even if they opt for a 15-year mortgage.
How to Get a Low Rate
Low mortgage rates can play a large factor in homeowners' ability to save tens of thousands of dollars in interest. Even a 1% difference in the mortgage rate can save a homeowner $40,000 over 30 years for a mortgage valued at $200,000. Having a top notch credit score plays a critical factor in determining what interest rate lenders will offer consumers, but other issues such as the amount of your down payment also impact it.
A high credit score is the key to ensuring that borrowers receive a low mortgage rate. Here's a quick rundown of what the numbers mean - a score of anything below 620 ranks as poor, 620 to 699 is fair, 700 to 749 is good and anything over 750 is excellent. Think carefully before canceling a credit card with a long, positive history, but decrease your debt. One of the biggest factors which impact your credit score is your credit utilization rate.
Many potential homeowners focus only on the interest rate or the monthly payment. The APR or annual percentage rate gives you a better idea of the true cost of borrowing money, which includes all the fees and points for the loan.
The origination fee or points is charged by a lender to process a loan. This fee shows up on your loan estimate as one item called the origination charge. However, the origination fee can be made up of a few different fees such as: processing fees, underwriting fees and an origination charge.
Homeowners who are able to afford a 20% down payment do not have to pay private mortgage insurance (PMI), which costs another 0.5% to 1.0% and can tack on more money each month. Having at least 20% in equity shows lenders that there is a lower chance of the individual defaulting on the loan.
Obtaining a 15-year fixed rate mortgage instead of a traditional 30-year mortgage means homeowners can save thousands of dollars in interest. One drawback of a 15-year mortgage is that consumers will be locked into higher monthly compared to a traditional 30-year mortgage or a 5 or 7-year adjustable rate mortgage, "which could put the squeeze on homeowners when times are tight," said Bruce McClary, spokesperson for the National Foundation for Credit Counseling, a Washington, D.C.-based non-profit organization.
Many households would not benefit from a 15-year mortgage, because it "does more to limit their financial flexibility than to enhance it," said Greg McBride, chief financial analyst of Bankrate, a New York-based financial content company. "Locking into higher monthly payments makes the household budget tighter and for what? So you can pay down a low, fixed rate loan? On an after tax, after-inflation basis you're essentially borrowing for free."
McBride suggests that this strategy does not bode well for homeowners, especially if they are not paying down their higher interest rate debts and maximizing their tax-advantaged retirement savings options such as IRAs and 401(k)s.
"Even then, you might be better off investing your money elsewhere than tying up more of your wealth in the most illiquid asset you have - your home," he said. "Just 28% of American households have sufficient emergency savings cushion, so why the hurry to pay off a low, fixed rate, tax deductible debt. Money in the bank will pay the bills, home equity will not."
Here are the top five lowest rates for a 15-year mortgage, according to RateWatch, a Fort Atkinson, Wis.-based premier banking data and analytics service owned by TheStreet, Inc., which surveyed the majority of institutions in the U.S. from May 15 to May 22.