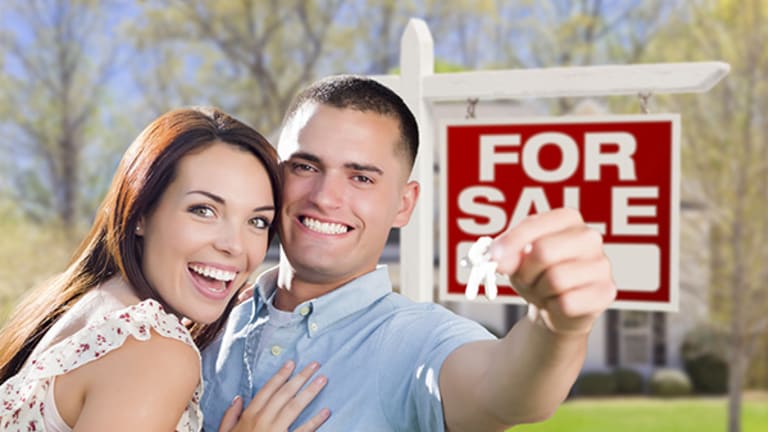 10 Easiest States for New Homebuyers
Your new homebuying experience may vary, depending on which state you live in.
Editors' pick: Originally published March 7.
There is no shortage of factors that can make or break your home purchase experience - especially if you're a newbie homebuyer.
Affordability, access to decent lending and credit terms, home availability, and even your own income and credit score can play a big role in your new home purchase, and that's especially true for brand new homebuyers (usually for buyers 35-years-old or younger.)
Those factors can really come into play depending on the state you call home, states a new Bankrate.com study.
The Bankrate study cites Millennial employment and user-friendly access to new homes as factors leading to a smoother homebuying experience.
"Tight market conditions and unaffordably high prices really plague what many young Americans feel are the most desirable places to put down roots," states Claes Bell, a Bankrate analyst. "On the other hand, the availability of FHA loans that allow down payments of as little as 3.5% may make it easier to buy a home in high-priced markets than you think."
No matter where you live, there are several steps you can take to streamline and improve your new home buying process.
"Get pre-approved for a mortgage before beginning your home search, and do it as early as possible," says Dan Green, founder of the financial education website Growella.
Green says you're not getting pre-approved to find out what you already know -- things such as your credit score, or the price range in which you can afford to buy. "You're getting pre-approved to find out what you don't know; to find out what might get in the way of you buying a house," he says.
Finding a good realtor can get you into a new first home faster, and with fewer problems in most states, says Jill Frank, a realtor with Coldwell Banker Success.
"Ask friends and family to recommend people they have worked with before, Frank advises. "A real estate professional can help you with the seemingly endless pages of contracts and paperwork, price negotiations, home inspections, and the financing process, as well as connecting you with contractors or service providers you might need for your new home."
"Additionally, a good realtor knows the community and area resources and can help you choose an area or neighborhood that fits with your lifestyle and priorities," she adds.
Here are the ten easiest states to land a home for first-time homebuyers.
Read More Trending Articles:
Valeant Shows Signs Its Turnaround Efforts Are Bearing Fruit; Jim Cramer Weighs In
10. Nebraska
The Cornhusker state ranks highest among states for housing affordability.
9. Vermont
The Green Mountain state offers a good employment landscape for under-35 home buyers.
8. Wyoming
Access to credit makes Wyoming high among the "easy" states for new homebuyers.
7. South Dakota
The job market for young adults in South Dakota is the second-highest ranking in the Bankrate study.
6. North Dakota
North Dakota ranks highest for job opportunities for the under-35 set.
5. Missouri
The "Show Me" state scores high in all key home buying categories, including job climate, homeownership rates for Millennials and credit availability.
4. Kansas
Another strong "across the board" state, Kansas ranks high in housing affordability and job climate for younger homebuyers.
3. Minnesota
The "Land Of a Thousand Lakes" grades highest in homeownership among Millennials, according to Bankrate.
2. Utah
Utah rates near the top of the list for job opportunities for under-35 Americans.
1. Iowa
Both high housing affordability and job opportunities for younger home buyers push Iowa to the top of Bankrate's list for the easiest states for new homebuyers.