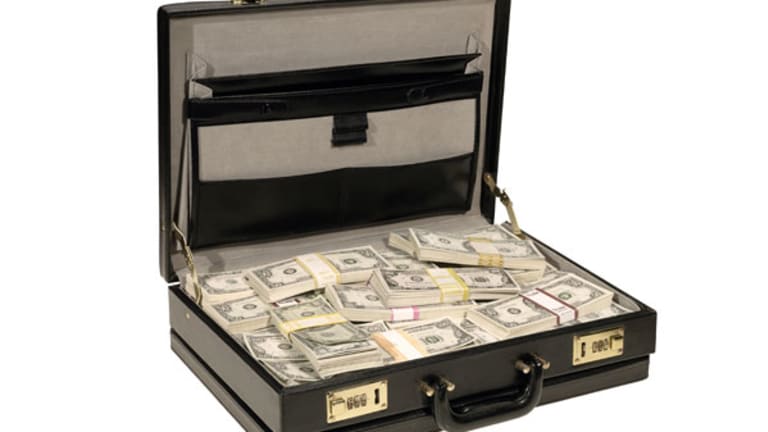 Mortgage Rates Remain a Gift to Homebuyers
We won't likely see rates this low again anytime soon, not with the economy improving, albeit slightly, even as the Fed opts to keep rates low well into 2015.
NEW YORK (TheStreet) -- As the spring home buying season kicks into higher gear, mortgage interest rates seem to be co-operating with eager buyers.
The BankingMyWay.com Weekly Mortgage Rate tracker pegs 30-year fixed mortgage rates at 4.28% this week, down from 4.43% last week. Fannie Mae's weekly mortgage rate survey hit 4.34% this week, down from 4.41% last week.
Both rate updates reflect a softening in mortgage rates, which should favor new homebuyers. That said, they're still way above the 3.43% mortgage rates buyers were seeing at the same time last year, according to FNMA.
Five-year adjustable-mortgage rates and 15-year fixed mortgage rates are down too. BankingMyWay lists the former at a yearlong low of 3.167%, while 15-year mortgages are down to 3.54%.
Also see: Even Two-Income Families Find It Harder to Buy a Home>>
But once again, pulling back the lens reveals five-year ARMs stood at 2.62%, while 15-year fixed mortgage rate were at 2.65%.
We won't likely see rates that low again anytime soon -- not with the economy improving, albeit slightly, even as the Federal Reserve opts to keep interest rates low well into 2015.
"Mortgage rates eased a bit following the decline in 10-year Treasury yields," says Frank Nothaft, chief economist at Freddie Mac. "Also, the economy added 192,000 jobs in March, which was below the market consensus forecast but followed an upward revision of 22,000 jobs in February. Meanwhile, the unemployment rate held steady at 6.7%."
If you're in the market for a home this spring, make sure to shop around to get the best rate deal you can find.
Also see: Here's Why the Fed Isn't Hiking Rates Anytime Soon>>
"[Rate] shopping takes time and energy, but not shopping around can cost you thousands of dollars," says the Federal Reserve in a recent mortgage shopping guide, explaining that you can get a mortgage loan from mortgage lenders or mortgage brokers. Brokers arrange mortgage loans with a lender rather than lend money directly; in other words, brokers sell you a loan from a lender, the guide says, but "neither lenders nor brokers have to find the best loan for you. To find the best loan, you have to do the shopping."
Also, know going in how big a loan you can manage.
For example, banks will make your debt-to-income ratio a huge priority. Basically, that means the total amount of your household loans (for credit obligations such as auto loans, credit cards and college loans) shouldn't top more than 41% of your total annual income.
If they do, you may have a problem getting the loan you want. Keep the issue off the table by paying down your credit card and auto loan debt as much as possible to keep your debt-to-income ratio manageable.
It's a good time to buy a home, even if mortgage rates are still higher than they were a year ago. But 30-year fixed rates are still below 4.50%, and historically, that's a pretty good deal.