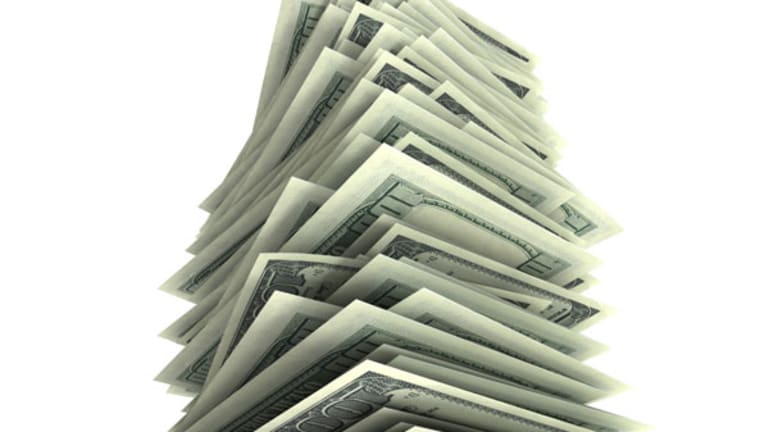 Mortgage Loans Look to Be Easier to Get in 2014
Leading mortgage origination firms see mortgage loan approvals rising this year, with 48% of survey respondents predicting 5% or more growth in approvals.
NEW YORK (TheStreet) -- The Mortgage Bankers Association reports that U.S. mortgage applications rose by 2.6% last week, based on data from its weekly mortgage applications survey.
While mortgage refinancing applications remained "flat," according to the MBA, the rising number of 30-year fixed-rate mortgage applications is a positive signal for the housing market, and especially for homeowners looking to sell their properties.
That's the case, even though the average 30-year fixed-rate mortgage interest rate with conforming loan balances is a relatively high 4.72% (FHA-backed loan rates clocked in at 4.36% last week, the MBA reports.)
Does that mean the first week of 2014 set the stage for a thriving real estate sector? It could be, at least based on one key data set: mortgage loan approvals.
Also see: 5 Predictions for 2014 From a Wall Street Insider>>
The MBA says that commercial and multifamily mortgage loans should be easier to get in 2014, as banks and lenders will have greater "appetites" to fund real estate purchases and refinancings.
Mortgage industry observers consider a more robust lending environment for commercial and multifamily homes as an indicator of greater health for the real estate market.
The mortgage group canvassed the leading mortgage origination firms and found that 91% of survey respondents saw mortgage loan approvals rising this year, with 48% predicting that the rate of loan approvals will ascend by 5% or more.
"Lenders anticipate a market in which lending continues to grow and their firm gets a bigger piece of the pie," says Jamie Woodwell, MBA's vice president for commercial real estate research. "Borrowers' appetites to take out new loans are expected to remain strong, but perhaps drop a bit from 2013 levels."
Also see: Real Estate Expectations for 2014: Higher Home Prices, Better Time to Sell>>
That should be good news for mortgage borrowers. But the industry has to deal with new rules from the U.S. government on qualified mortgage loans.
The Consumer Financial Protection Bureau has issued mortgage loan statutes starting Wednesday that change the definition of a qualified mortgage (interest-only and negative-amortization loans that usually rise in interest rate payments over the course of the loan don't make the cut). In addition, lenders will need to be more stringent about checking into a borrower's ability to pay. As the CFPB says:
Quality mortgages are available with some exceptions to borrowers who have a monthly debt-to-income ratio of 43% or less, meaning that the total of their monthly mortgage payment, plus other fixed debts like car loans, is not more than 43% of their monthly gross income. Most people taking out a mortgage now have a debt-to-income ratio of around 38%.
It's going to take a few months for the mortgage loan industry to absorb and process the rules. In the meantime, take advantage of a generally more favorable lending environment -- if you want a standard 30-year-fixed rate loan and you have good, provable income and solid credit.