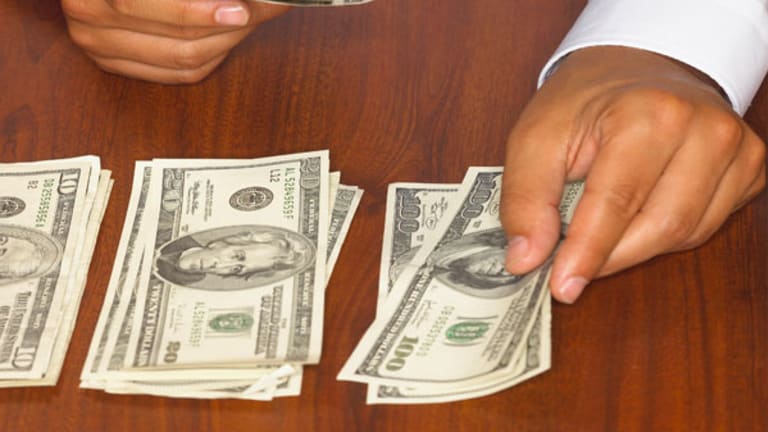 Mortgage Form Paperwork Cut in Half by CFPB
Tests found understanding of mortgage options and obligations also rose by 29% with the agency's new forms.
NEW YORK (
) -- So-called
"easier-to-use" mortgage forms
are ready for prime time, as the Consumer Financial Protection Bureau has finalized rules making home purchase paperwork more user-friendly.
The Wednesday announcement focuses on the agency's "Know Before You Owe" program, which educates mortgage consumers on payment options and fees or charges they may accumulate in the home purchase process.
"Taking out a mortgage is one of the biggest financial decisions a consumer will ever make," CFPB Director Richard Cordray says. The new forms "improve consumer understanding, aid comparison shopping and help prevent closing table surprises for consumers."
Also see: Even as Housing Prices Rise, Mortgage Rates Should Stay Low>>
"Today's rule is an important step toward the consumer having greater control over the mortgage loan process," he says.
The new form, stemming from language in the 2010 Dodd-Frank financial reform bill that mandated simpler consumer financial documents, takes aim at a 30-year law that says mortgage lenders, upon getting a mortgage application, must provide two disclosures to potential homebuyers. When the home purchase deal is closed, another pair of forms must be sent, further complicating the paperwork.
Now consumers will only have two disclosure documents: one at the front of the deal (three days after completing a mortgage loan application) and one at the back (three days before a homebuyer closes on a new home).
Also see: Outlook for ARMs Is Good Going Into 2014>>
Here is how the CFPB explains each form:
The loan estimate:
This form will be provided to consumers within three business days after they submit a loan application. It replaces the early Truth in Lending statement and Good Faith Estimate and provides a summary of the key loan terms and estimated loan and closing costs. Consumers can use this form to compare the costs and features of different loans.
The closing disclosure:
Consumers will get this form three business days before closing on a loan. It replaces the final Truth in Lending statement and the HUD-1 settlement statement and provides a detailed accounting of the transaction.
According to the agency, consumer testing in the past six months found that consumer understanding of their mortgage loan options and obligations increased by 29% when given the new forms. "Importantly,
homebuyers were better able to decide whether they can afford the loan, including the cost of the loan over time," the agency said in a statement.