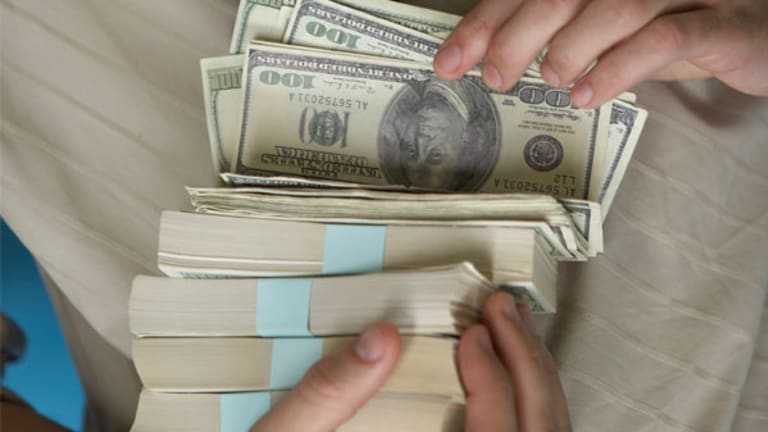 Mortgage Before Marriage? It's True for More Young Lovers
Nearly a quarter of U.S. married couples between 18 and 34 bought a home before their weddings.
NEW YORK (
) -- Love and marriage may indeed go together like a horse and carriage, but chances are marriage will have to wait until the loving couple buys a place to store that horse and carriage.
A
says nearly 25% of U.S. married couples between 18 and 34 actually bought a home before their weddings. What's more, 35% of married couples bought a new home before their first wedding anniversary.
Also see: Thinking About Remodeling? You're Not Alone
Eighty percent of newlyweds in the study say buying a home before their wedding day was the biggest factor in solidifying their relationship, at least more so than any other purchase they made as husband and wife.
Of course, some U.S. couples may be encountering problems buying. According to data from
Trulia
undefined
, a San Francisco online real estate firm, 75% of U.S. adults say it's preferable to buy a home this year than next. But one in three sellers intend to hang onto their properties, creating less inventory at a time of high demand.
In fact, Trulia says home inventory figures are at a 12-year low, resulting in a sellers market.
But couples considering marriage don't want to wait -- they want to buy now, before they walk down that aisle.
"While life goals and expectations continue to weigh on young couples, their views of homeownership are transcending their plans of marriage and starting a family, creating a direct effect on the patterns of buying a home altogether," explains Robi Ludwig, a psychotherapist who works with Coldwell Banker. "What we're seeing is that young couples are switching up the order and purchasing their first home regardless of whether or not they have set a wedding date. This is a huge movement within the American culture. While younger generations may be focusing more on their career, and in turn waiting longer to get married and have children, they are not delaying their dream of homeownership."
It seems the younger the couple, the stronger the urge to buy now. Coldwell Banker says that millennials -- those Americans 18 to 34 - are much more likely to buy a home before they are married compared with Generation Xers and baby boomers.
Geographically, things really do run slower in the South, as 72% of married couples below the Mason-Dixon line waited until after their wedding day to buy a home, compared with 60% in the Northeast.
Buying that home before the wedding day may not be such a bad thing, Ludwig says, even though it does seem like a big roll of the dice.
"When a couple buys their first home, it's one of the most exciting new experiences they ever will share," she says. "They not only learn about each other's wishes and dreams during this process, but they also learn how to be practical with each other and compromise. Buying a home has more of an impact on a couple's relationship than any other purchase they will ever make. It bonds two people together and makes them a family."
Also see: 5 Best Cities for Short Sales
Even, apparently, before society officially deems them a family -- not that there's anything wrong with that.