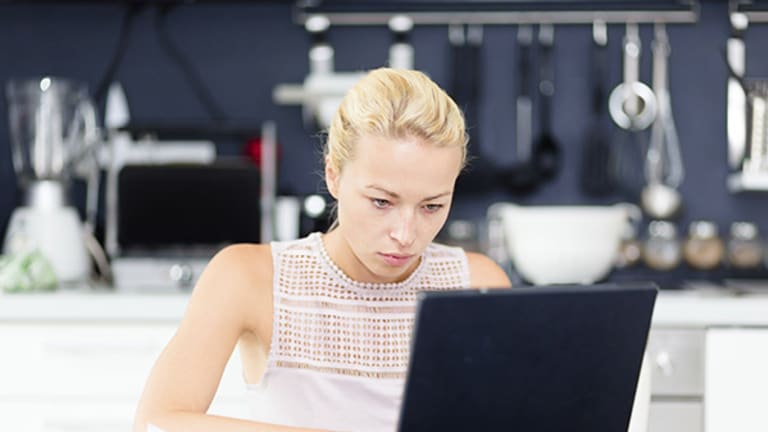 More Americans Seek Professional Freedom and Flexibility
People are starting to seek out freelance work more and more as technology and opportunity make it increasingly easy for them to make their own hours.
Paige Arnof-Fenn spent her time in corporate America, heading up marketing for three different startups. However, she felt life was passing her by.
"I got raises and promotions, but I was all work and no play and I did not feel fulfilled," said the 50-year-old Cambridge, Mass. resident.
Then, like many Americans, she decided to take the freelance route — and 14-plus years later, she still has no regrets.
"Like most freelancers, I am working harder and longer than ever, and I have never been happier," Arnof-Fenn said. "Working for yourself and building a business from scratch is incredibly rewarding and gratifying. I do not think I could ever go back."
That sentiment is not uncommon in today's world. In fact, half of all freelancers say they would not quit freelancing and take a traditional job with an employer — no matter the salary — according to a study by freelance site Upwork. The survey also revealed more than one in three U.S. workers are now doing some type of freelance work. Almost half cite the flexibility and freedom freelancing allows an individual — unlike the old nine-to-five standby — and nearly three-quarters say technology is making work easier to find.
"Technology has changed the workplace in a myriad of ways, and the opportunity for freedom and flexibility for the employee without sacrificing work quality or quantity for the employer is just one of them," said Leila Hock, an executive career coach and founder at Alignment Coaching.
Hock said as freelancing continues to increase in popularity for the control it gives individuals over their own workload and schedule, companies will seek to compete by providing employment opportunities that give candidates a similar amount of control over their work schedules and projects.
"Companies will seek employees committed to their mission over freelancing and will offer flexible work schedules and work from home capabilities while allowing employees to 'self-manage' and direct their own career path within the company," she added.
Rachel Ritlop, who founded her own career and business coaching service in Florida, agreed opportunity and technology are making flexible careers the norm.
"Even in traditional 'nine-to-five's,' more and more people are expected to be available around the clock, because of technology and remote access to so many cloud-based software," Ritlop said.

Among generational differences, the study also found Millennials are also the second most likely generation to start freelancing by their own choice — behind only by
.
"One of the biggest complaints Millennials have about their job is that they are cooped up from nine-to-five without flexibility or freedom," said Ritlop. "I think an even bigger movement will happen with workers shifting to being freelancers or consultants if employers do not start offering more flexible hours, especially as employers demand for workers to respond to e-mails or issues after hours continues to increase."
Arnof-Fenn knows well what that flexibility can mean. A few years ago her in-laws, in addition to her own moth and father, all got sick. Living thousands of miles away from each, her work gave her the opportunity to be with them all before they passed away.
"I love the autonomy, flexibility and the fact that I know every day the impact that I have on my business," she said. "When I worked at big companies I always felt the ball would roll with or without me, that if I got hit by a bus, someone new would be in my office right away."
That's not the case wit her current work, where she feels a sense of ownership and personalized purpose.
"Now my DNA is in every piece of work I do and I can trace every decision and project to something I did or a decision I made and that is incredibly gratifying and fulfilling," she added.