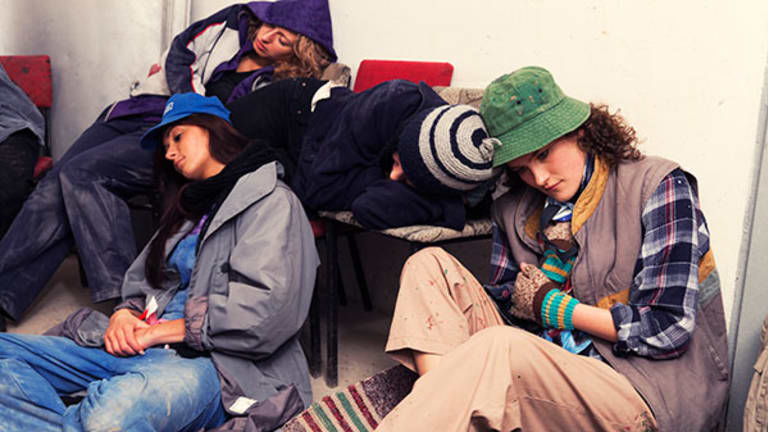 Monthly Home Prices Are on the Rise
Rising home payments are increasingly a fact of life for new homeowners. House payments rose 21% in the fourth quarter of 2013.
NEW YORK (TheStreet) -- Are higher monthly mortgage payments a good or bad trend for the economy?
Its probably bad, but either way, rising home payments are increasingly a fact of life for new homeowners, as house payments for U.S. homebuyers rose by 21% in the fourth quarter of 2013.
The hike in monthly payments is forged from two separate real estate trends -- rising median prices and higher interest rates, reports RealtyTrac, the Irvine, Calif., housing data provider.
The firm says that, in the last quarter of 2013, median home prices rose by 10% and interest rates rose by 33%, on average, in 325 counties.
Also see: Home Flippers Are Back, And That's A Good Thing>>
The monthly payment hike covers the full gamut of homeownership expenses for an average three-bedroom home -- data reached by combining mortgage, insurance, taxes and maintenance and by subtracting the estimated income tax benefit, RealtyTrac reports.
So that 21% figure is surprisingly high, especially as higher home prices significantly outpace household incomes, which are virtually stagnant.
"A potent combination of rapidly rising home prices and the often-overlooked but significant uptick in interest rates in the second half of 2013 caused the monthly cost of owning a home using traditional financing to jump substantially in many markets over the last year," says Daren Blomquist, vice president at RealtyTrac.
"The monthly cost of owning a home is still less than renting in the majority of markets, but the cost of financed homeownership is becoming dangerously disconnected with still-stagnant median incomes, driven not by shoddy underwriting practices this time around but by investors and other cash buyers who are not tethered to the typical affordability constraints," he adds.
Also see: Denied a Mortgage? Don't Get Mad, Get Approved>>
In real-world terms, that means millions of Americans may soon be priced out of the ability to buy a home, which could stop the recent growth in the nations real estate market in its tracks.
"One simply needs to look at the minimum income needed to qualify for a median-priced home in some markets to realize the extent of the disconnect between prices and incomes," Blomquist says. "For example, in Los Angeles County, the minimum qualifying income needed to purchase a median-priced home is at more than $95,000, up from about $68,000 just a year ago."
Its not just California, which historically has set the tone for much of the nations real estate market. Other states are feeling the income/price hike pinch too.
"Home price appreciation continues to climb in the Oklahoma housing market, and that restricts people from purchasing their dream home," says Sheldon Detrick, chief executive at Prudential Detrick/Alliance Realty, which covers the Tulsa and Oklahoma City markets. He says the American Dream of homeownership is alive, but buyers may have to aim lower to get into a home.
For the record, California, Nevada and Michigan saw the biggest run-up in monthly mortgage payment costs -- all saw rises of more than 40% in select counties.
Like Detrick says, the price of the American Dream just keeps going up, and dramatically so in recent months. And that is a disturbing trend for a real estate market that was just getting back on its feet.