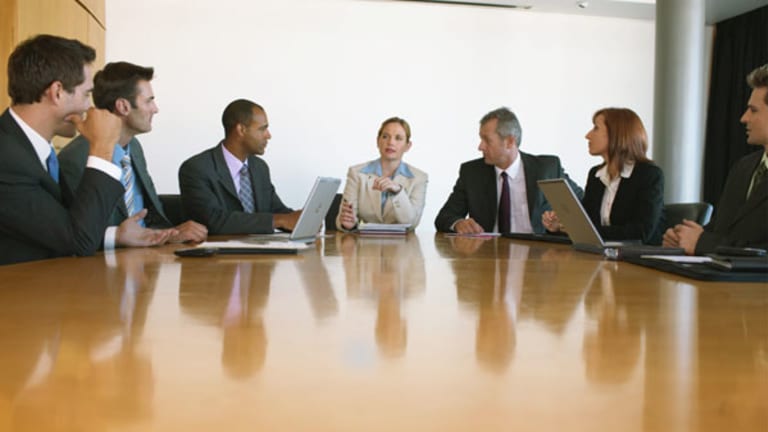 Money Managers Pile into Hedge Funds
Anticipating a 9% return, institutional investors say they will increase allocations.
By Hal M. Bundrick
NEW YORK (MainStreet) Institutional money managers love hedge funds, for better or worse. Mostly worse. Hedge funds trailed the performance of the S&P 500 for the fifth year in a row in 2013 and are still below their all-time highs attained back in 2007, according to Bloomberg. But in spite of the lagging performance and high fees of alternative investments, professional money runners continue to pile in.
Hedge funds are expected to reach a record breaking $3 trillion in assets by the end of 2014, up from $2.6 trillion as of year-end 2013, according to a Deutsche Bank investor survey. Money managers say they will pour in $171 billion to hedge funds this year.
"With the majority of investors happy with hedge fund performance, we expect institutional investors to further strengthen their commitment to hedge funds," says Anita Nemes of Deutsche Bank. "Last year's respondents targeted 9.2% for their hedge fund portfolios, and hedge funds delivered the weighted average return for respondents' hedge fund portfolios [in 2013] was 9.3%. Looking forward, respondents are targeting 9.4% for 2014."
400 investor entities, including asset managers, public and private pensions, endowments and foundations, insurance companies, fund of funds, private banks, investment consultants and family offices from 29 countries participated in the survey, representing over $1.8 trillion in hedge fund assets.
Nearly half of institutional investors increased their alternative allocations in 2013 and 57% plan to grow their hedge bets again in 2014. Institutional investors now account for two-thirds of industry assets, compared to about one third before the financial crisis.
While the waters were choppy for most of last year, 80% of respondents said hedge funds performed to their expectations, or better. The money managers reported a weighted average return of 9.3% in 2013. And most are looking for a repeat performance this year: 63% of respondents, and 79% of institutional investors, are targeting returns of less than 10% for their hedge fund portfolios in 2014. Equity long/short and event driven are the most in-demand strategies.
The standard "2 & 20" fee structure for hedge funds is shrinking. Investors reported paying an average management fee of 1.7%, with an average performance fee of 18.2%. But investors say they are willing to pay for performance: Almost half would buy in to a fund with fees in excess of 2&20 if the manager has proven "consistent strong performance in absolute terms."
Nearly one in four (39%) of investors are now embracing a "risk-based" approach to asset allocation, up from 25% in 2013. This effectively removes any restrictions on allocations to absolute return strategies, allowing long/short managers to compete with long-only and fixed income absolute return funds.
--Written by Hal M. Bundrick for MainStreet